A versatile printer, with flexible options to suit multiple needs
Work with a wide range of materials including carbon fiber ABS and elastomer. Achieve complex geometries and interlocking components with our unique soluble support material. However intricate the part, the soluble support dissolves to leave a pristine finish, requiring no hands-on removal.
The F170 3D printer give designers, engineers and educators access to affordable, industrial-grade 3D printing. Work faster through concept iterations and component verification. Make jigs, fixtures and manufacturing tools faster, with strong, stiff materials. Increase productivity and reach your goals sooner with repeatable results.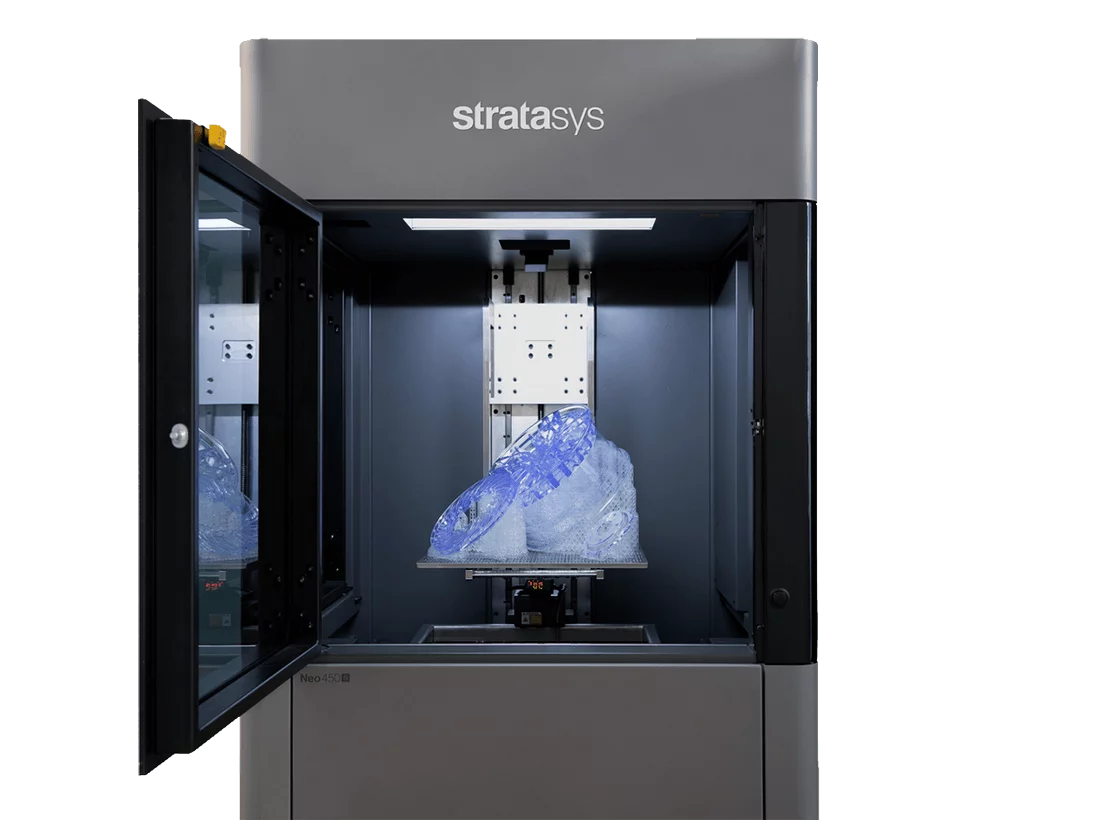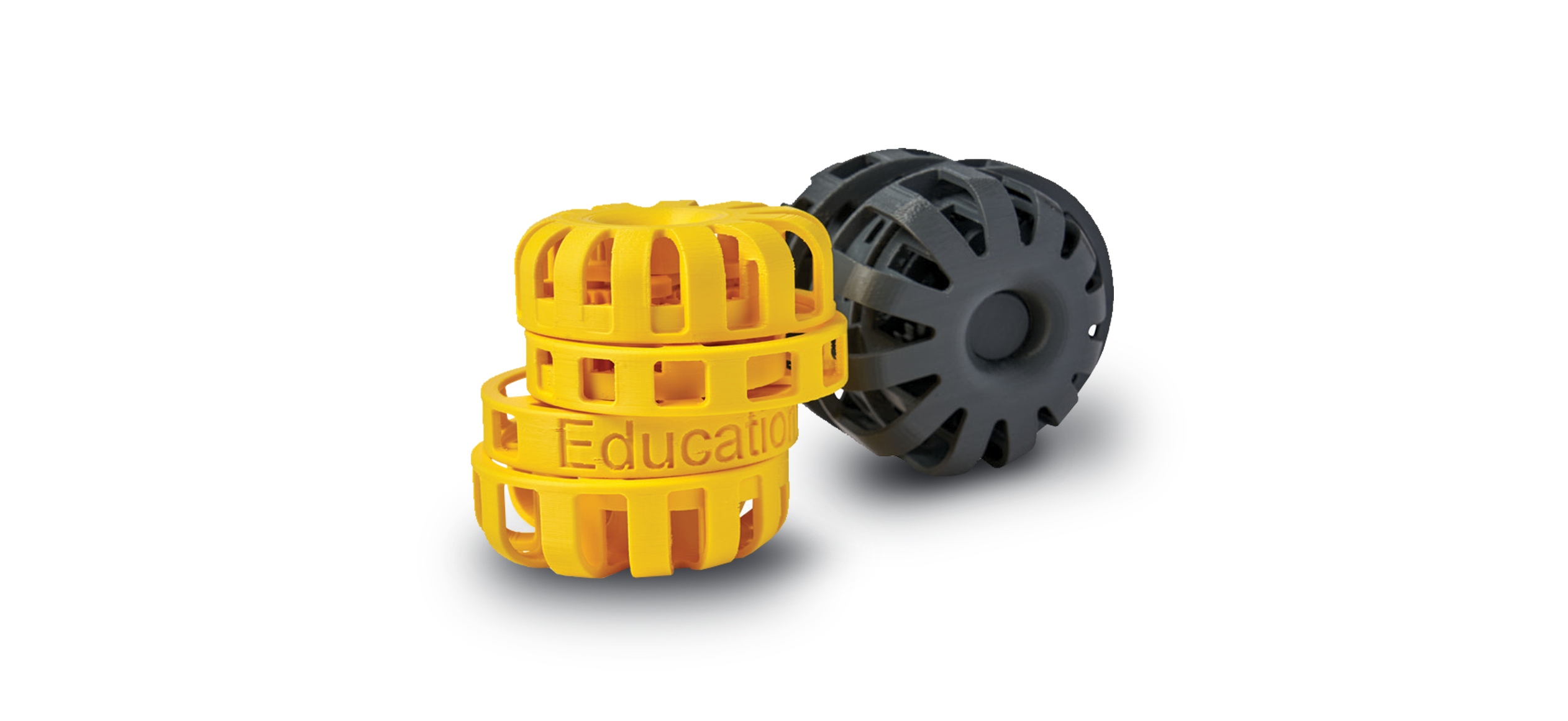 A versatile printer, with flexible options to suit multiple needs
Reliable, productive and efficient, the Stratasys Neo 450 series of 3D printers is designed and engineered for industrial-grade performance. An open material system offers the ability to utilise any hybrid resin chemistry so you can choose the material that suits your application best.
Exceptional Surface Quality
Based on the proven Neo800, the compact Neo450 series has a 17.72 × 17.72 × 15.75 in. (450 x 450 x 400 mm) platform and builds prototypes, rapid tooling and master patterns with superior surface quality, accuracy and detail.
The Neo series is a high performance machine used worldwide in a range of industries, including F1, automotive, service bureaus and universities. Designed for greater flexibility and versatility, the Stratasys Neo450 offers advanced functionality and performance.
Non-stop industrial-grade printing
The Stratasys Neo450 is an affordable industrial-grade 3D printer producing small to medium parts with consistent accuracy and repeatability. Dependable and reliable, the Stratasys Neo 450 is designed for nonstop printing of industrial production parts.




With great power comes great responsibility.
Design more, expect more and produce more with the Neo450 3D Printer. From concept to product in a matter of minutes, the Neo 450 puts designers, inventors and engineers in complete control. 
The Neo450 is a professional grade 3D printer that offers unmatched print quality and speed. Featuring an easy to use interface, this desktop 3D printer can print high quality objects, suited to an array of prototyping and end-use applications in the automotive, medical, consumer electronics and aerospace industries. 
Why choose Neo450 3D Printers?
Exceptional part sidewall quality
Outstanding scanning resolution reduces finishing time by up to 50%.
Compact design, versatile performance
Print single large-sized or many smaller detailed high quality parts on the 72 × 17.72 × 15.75 in. (450 x 450 x 400 mm) build volume.
Compatible with all commercially available 355nm SL resins, allowing the freedom of material.
Intuitive Titanium™ software
Easy-to-use software optimizes build time and part quality with build history, parameter detail, hardware usage and part traceability data.
Customer-driven development
Customer suggestions and feedback are encouraged, driving user-enhanced software updates.
Remote diagnostics or convenient on-site support from our exceptional service team.
Stay connected and updated with the built-in camera, emailed progress reports and status updates.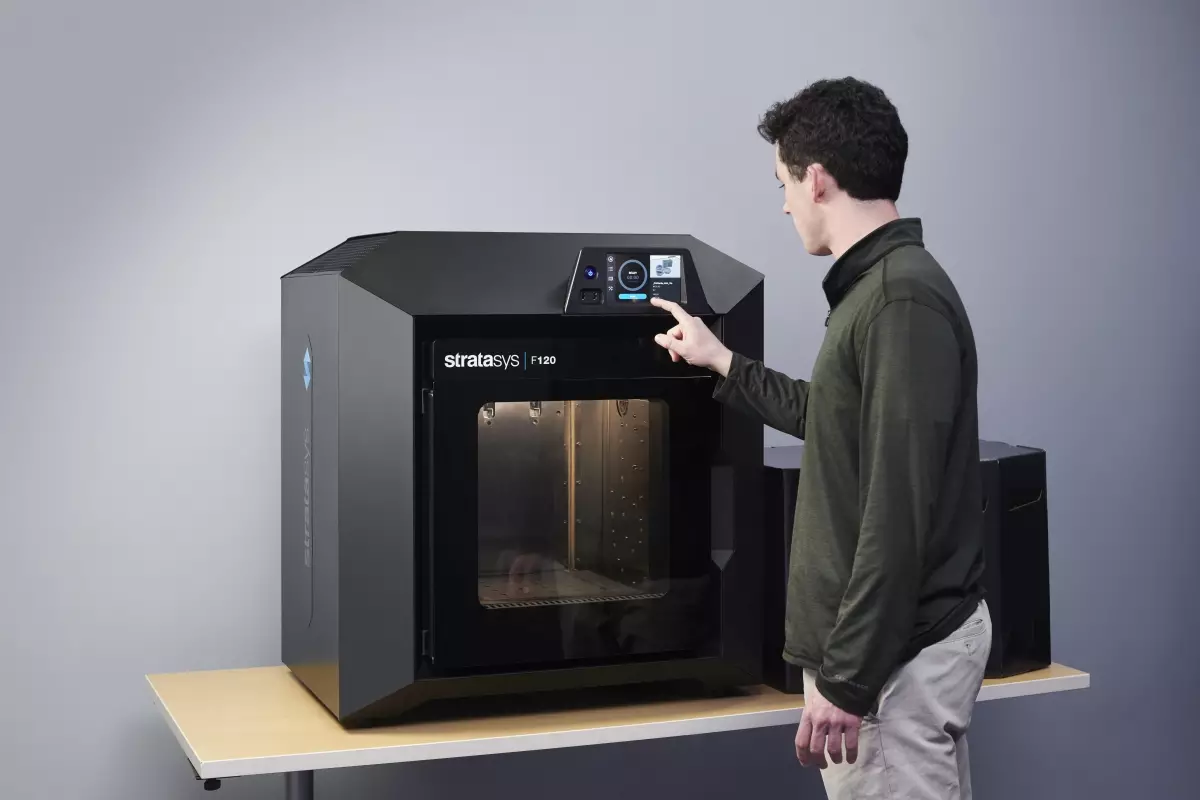 Print with high resolution up to 0.4 mm layer thickness and high quality PETG filament. This resolution provides smooth, glossy models with greater detail and more accuracy than consumer-grade 3D printers. Whether you are building prototypes or end-use parts, you can achieve maximum fidelity and precision when printing with high quality filaments like PLA and PETG.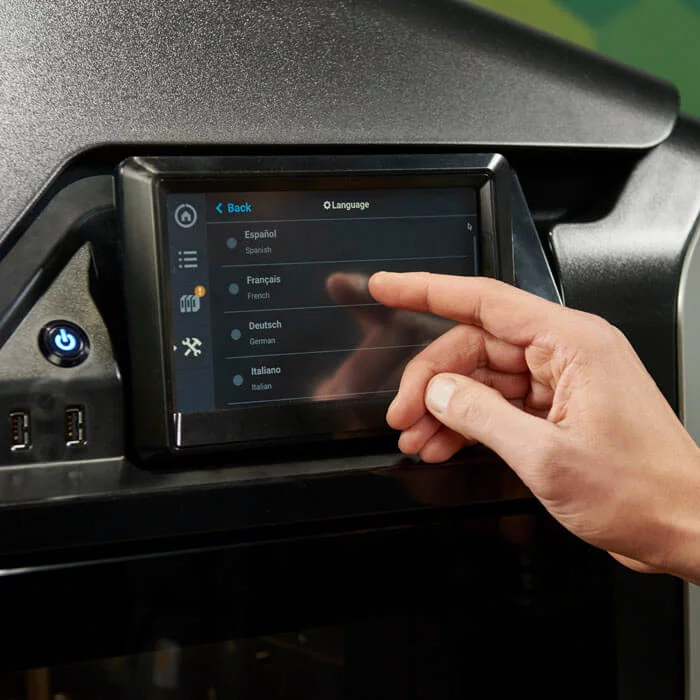 Print with advanced materials that allow you to create strong and lightweight parts on demand. Produce durable parts for industrial applications, toys and consumer products using advanced materials such as ABS Plus and Nylon 12 that are tough and flexible at the same time.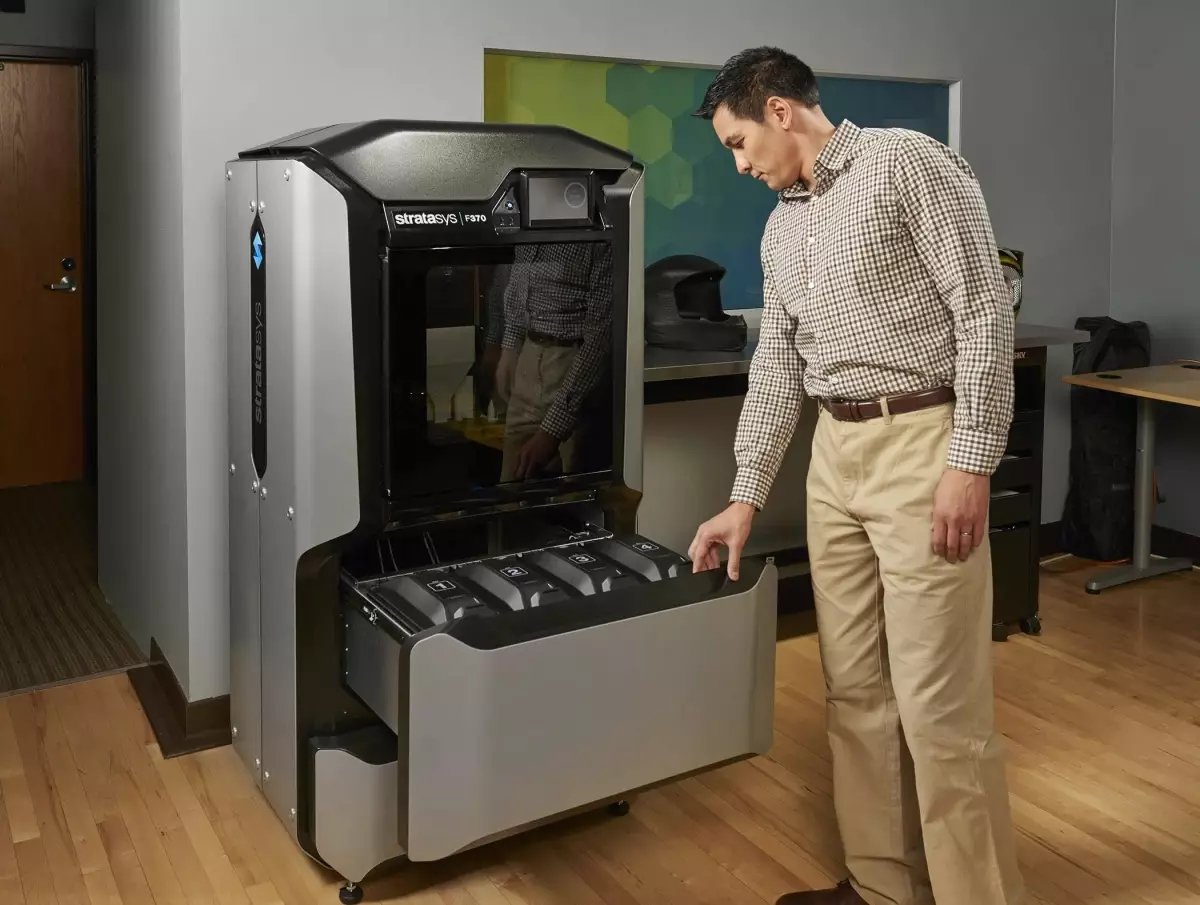 The Neo 450 offers a heated print bed that achieves optimal temperature for quick printing of a variety of materials and features a larger build area for enhanced productivity. With a user-friendly touchscreen, it is intuitive and easy to use so you can spend less time setting up and more time printing. This desktop 3D printer provides everything you need to start creating high quality prototypes and end use parts right out of the box.
Download
Specification Sheet