Aerospace 3D Printing – Innovative technology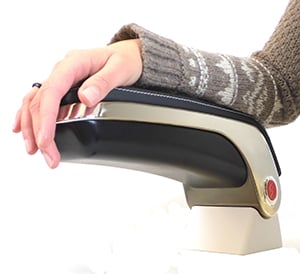 When there is no room for uncertainty, manufacturers need to be confident in their additive manufacturing systems. As a result, aerospace manufacturers turn to Stratasys 3D printing technology. Stratasys aerospace 3D printing technology helps to get ideas moving quickly, innovate faster, test more thoroughly and maximise resources. Aerospace engineers rely on patented FDM Technology for prototyping, tooling and part manufacturing. FDM works with high-performance thermoplastics, including ULTEM 9085, to build jigs and fixtures, check gauges and production aircraft parts.
Designers in aerospace have long embraced FDM for concept modeling and prototyping. By producing aerospace 3d printing prototypes for the design process, testing is much faster, which increases efficiency and reduces production time, saving the aerospace industry both time and money.
With Stratasys FDM machines it's possible to create parts with temperature, chemical, UV and environmental resistance, and they don't absorb moisture. These properties give you an advantage over many other aerospace 3D printing systems available.
Aerospace Case Studies Contact Our Experts
Why use 3D printing for aerospace design?
Replace expensive CNC milled parts with manufactured plastic parts and you can dramatically reduce production costs, and increase performance.
Production grade thermoplastics are the ideal solution for manufacturing of component parts for aircraft due to the lightweight appeal and ability to withstand intense heat which is flame retardant.
Often just using computer models alone isn't enough to spot design problems, by building realistic prototypes you can accurately see just what your finished product will look like, enabling you to test it out before producing the finalised product.
Stratasys technology also offers polyjet 3d printing for precision prototyping that includes rigid, rubberlike and clear materials.
Additive Manufacturing Trends in Aerospace