Get Reliable and Professional 3D Printing With 0% Interest Free Finance*
Based on Polyjet technology, the desktop range of 3D printers offer exceptional detail, surface smoothness and precision, at an affordable price.
The World's Most Reliable and Accurate 3D Printer Right on Your Desktop
PolyJet is a powerful 3D printing technology that produces smooth, accurate parts, prototypes and tooling. With microscopic layer resolution and accuracy down to 0.1 mm, it can produce thin walls and complex geometries using the widest range of materials available with any technology.
Watch the Demo
Watch the video of the Objet30 3D printer, and learn how simple it is to use the desktop range of 3D printers from Stratasys, you will also see how our "case closed" part is printed from start to finish.
---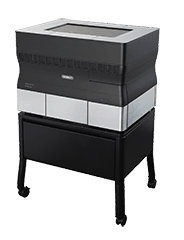 Objet30 Prime
The Objet30 Prime is the world's most versatile desktop 3D printer, offering you 12 different 3D printing materials, the broadest range available on a desktop system.
Offering specialised properties such as flexibility and biocompatibility, you can try out even your boldest ideas, making the Objet30 Prime a welcome addition to your office.
---
---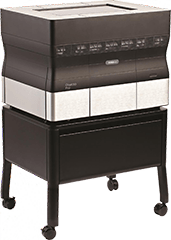 Objet30 Pro
The Objet30 Pro offers eight different 3D printing materials, including clear, high-temperature and simulated polypropylene.
The Objet30 Pro gives you the ability to create realistic models quickly and easily in-house, perfect for prototyping consumer goods.
---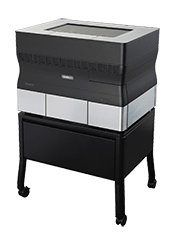 Objet30
Compact and precise, with five material options.
The Objet30 has the accuracy and versatility of a high-end rapid prototyping machine with the small footprint of a desktop 3D printer, making it great for prototyping consumer products within limited space and budget.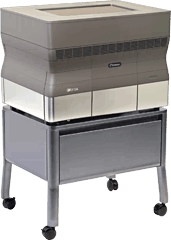 Objet24
The gateway to precision prototyping, the Objet24 is the most affordable desktop system to print realistic models that feature small moving parts, thin walls and smooth, paintable surfaces.
The Objet24 used rigid white opaque material – VeroWhitePlus, the ideal material for general purpose 3D modeling and prototyping.
What are your leasing options?
Our finance options offer a fast and efficient service to support your individual business requirements, and with 0% interest free finance, there's no better time to invest. SYS Systems offer in-house 3D printing at an affordable price, no matter what your budget. See how 3D printing can transform your business.
Don't Forget to Request Your Free Sample Part
We'll send you a "case closed" sample part as shown in the video so you can see for yourself how strong, durable and functional Stratasys printed can be. Just fill in your details below to receive your free 3D printed part.**
*Subject to credit checks
**Free 3D printed part is only for those in the UK