More than 700 3D printed models have been created over just 18 months on an Objet30 desktop printer at fire protection equipment specialist, Fike Fire Safety Technology, enabling lead times to be shortened for new product development with response to changes taking hours rather than weeks.
In addition, the company now has the ability to quickly upgrade existing products and, when needed, also create a low cost and very quick turnaround for special tooling items such as jigs and fixtures for internal use.
The introduction of the 3D printing process has demonstrated cost savings of between 30 and 40 percent against previous SLA model build charges by an external bureau.
However, in the mind of the design and development team, the in-house ability to work hand-in-glove giving a fast reaction capability with the counterpart team at the American parent company in Missouri means changes in product design and prototyping are virtually instantaneous.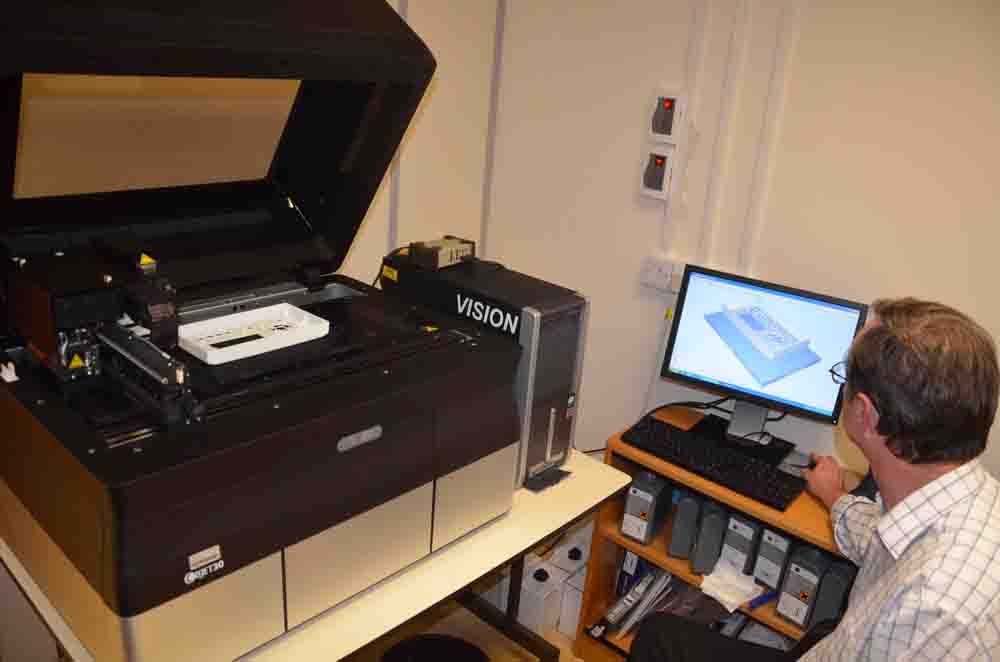 Said Karl Jones, Mechanical Design Engineer: "Our response to progressive design changes, taking in modifications, printing a 3D solid model of a part or parts and shipping it by air freight back to the US or to other parts of the group around the world has significantly shortened development lead time, given greater product security and certainly accelerated the decision making process."
Added Gareth Purcell, Technical Engineer, Product Development: "We have eliminated what used to take three to four weeks involving all the paperwork and communications when outsourcing a model build to a bureau. We can now receive any changes from design meetings in the US, take them in, then run the model build unmanned overnight. As we can achieve a two day shipment time back to America, the engineering and development teams there can have the model in their hands for evaluation at their next meeting."
The design team in Cwmbran is made up of Mr Jones and Mr Purcell, plus two electronic engineers, one technical support engineer involved in test and validation, and a software specialist.
Some 90 people are employed in Wales, where the focus is on design and development alongside the manufacture and final assembly of a range of intelligent fire detection systems for smoke and heat including alarm systems, control panels and speaker units. The factory also produces its own printed circuit boards and carries out coil winding for its range of speakers.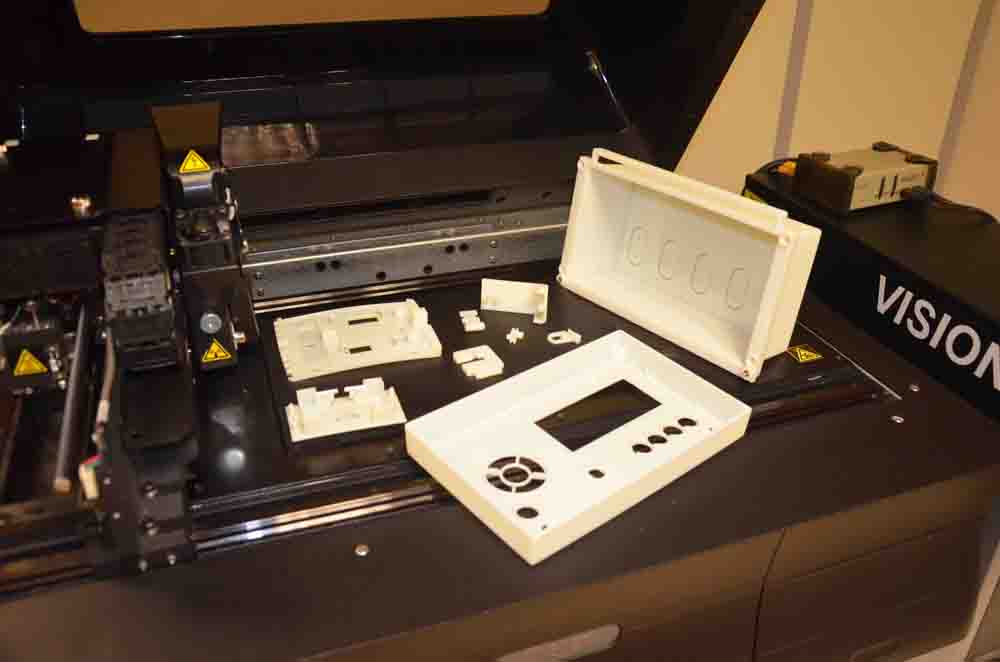 The decision to install the Objet30 has been rewarded by reducing risk – which is proving to be far beyond any financial gains made, recounted Mr Purcell. He outlined how the fit-and-function capability to check assemblies boosts confidence prior to mould tools being passed off for machining ready for injection moulding or vacuum casting.
Mr Jones then described a prime example in a recent development program for a new detector. He said: "If we were not using a 3D printer we would never have detected a snag point around a bayonet locking mechanism between the base and cover mouldings until it came to light at the start of production assembly." This early discovery eliminated weeks of delay and saved the added tooling and moulding charges plus time lost in investigation and correction. Mr Purcell added: "It took us just 20 minutes to change the design, run a new trial model overnight and we were back on schedule next day."
From a wide range of different demands for mouldings, Fike engineers have even printed a clean, fine cylindrical mesh within the outer profile of a smoke chamber of a new detector -; a successful process they reckon would not be possible with any other equipment. Also, such is the achievable accuracy, that final positioning of optical components in the model can even be accommodated ready for testing.
Commented Mr Jones:
"The finish we obtain is far superior to any other SLA process we have experienced, which means the model is good for engineers to handle and work with."