Nifco is focussed on designing, developing and manufacturing quality components for the automotive industry. Nifco has a wealth of knowledge and expertise in many product areas, from the interior of a vehicle to the exterior, inclusive of the engine.
With over 35 years experience in designing, developing, manufacturing and testing Powertrain components, Nifco needed the ability to quickly test prototypes to improve the efficiency of their development processes.
Nifco looked at the technology available to them in order to accomplish this and chose the Stratasys Fortus 380mc 3D production system, purchased from SYS Systems, for its material availability and reputation of producing high-quality parts.
The Fortus 380mc is a high-performance FDM System, which allows for the building of accurate, repeatable parts faster than ever before. The Fortus 380mc allows for the production of jigs, fixtures, end use parts and functional prototypes to withstand stringent testing, making it the ideal system for the automotive industry. As a tier 1 supplier to the automotive industry, having a 3D printing machine onsite has really helped Nifco to produce prototypes quickly, enabling them to test in a shorter lead time, resulting in high levels of customer satisfaction.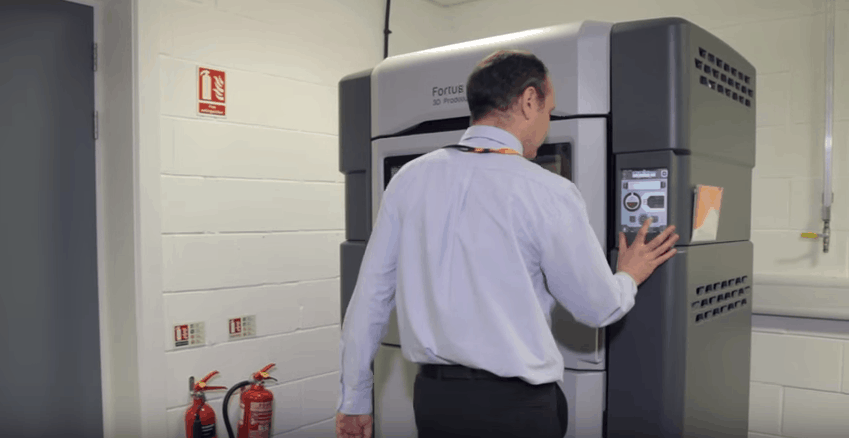 Driving down costs and lead times
Nifco traditionally used external contractors resulting in longer lead times and high costs. Bringing a rapid prototyping machine into the business has helped Nifco produce designs and innovations that they can test in a much quicker time frame, and with the help of the Fortus 380mc machine, has enabled them to print parts overnight, with the availability to test the next day, Which could have taken weeks when using traditional methods of prototyping.
Nifco has now seen the relationship with their customers improve greatly. Having a 3D production system has enabled them to take highly accurate and detailed prototypes with them to their meetings, meaning their customers get a real tactile sense of the product, rather than just viewing it on a computer screen.
When asked about his experience of working with SYS System, Steve Garrett Manager of the R&D department at Nifco mentioned that SYS have helped them a huge amount with their machine, from supply, installation and servicing, Steve Garrett stated, "We've really appreciated working with SYS, and it's been a very positive experience."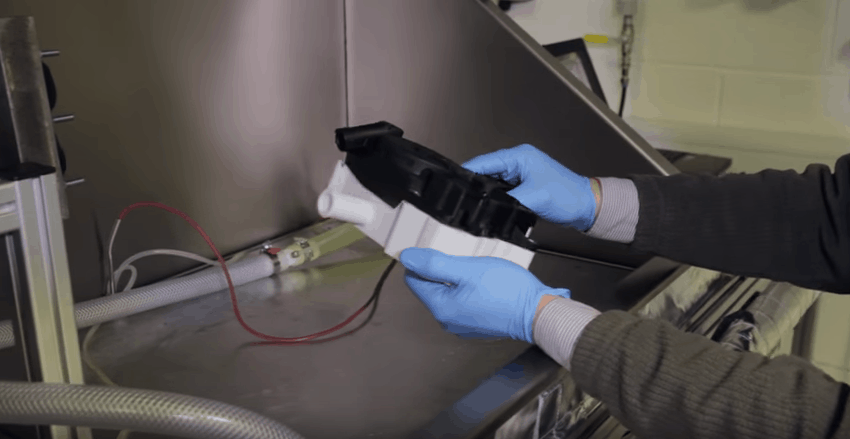 Innovating in-house with a 3D printer
Nifco has already seen the great benefits of having a 3D printing machine in house with Garrett adding "Our reputation has increased because of how we now interact with our customers through 3D printing methods. We can now speed up the turnaround of developing prototypes, making our customers much happier, in essence, the machine has been well worth buying."
Nifco has seen a significant difference in the way they produce parts, particularly in their powertrain development commenting "We have developed our Powertrain offering by using 3D printed parts and this has supported us in winning a key contract with a major OEM."
Nifco are proof that 3D printing can be used for a wide range of applications, as many other departments within their business are now also using the 3D printing system, for various manufacturing fixtures and projects. With the help of SYS Systems and the Fortus 380mc 3D production system, Nifco are now able to produce real life prototypes in a matter of hours, resulting in lower costs, more efficient production and most importantly, happier and more satisfied customers.