3D Printing or Rapid Prototyping? Is Your Manufacturing Time Truly Productive?
In order to stay ahead of the competition, manufacturers must shift their focus with the aim to compress their current development cycles.
As increasing consumer demand for product variety meets shorter product lifetimes the challenge for manufacturers is to design, develop and produce a product as fast as the next one. This pressure combined with the knowledge that between 70-90% of total project costs are determined during the early stages of the development process; in the designing and prototyping stages, means that both production time and money are at stake.
For these reasons manufacturers are constantly in search of solutions that can generate shorter lead times and faster product iteration phases accurately and reliably.
It's crucial for manufacturers to ensure their designs and prototypes are right the first time as early as possible during the iteration process, because following the development stage costs begin to escalate into more expensive stages of product development and deployment.
For faster product prototyping, as well as a more effective and cost-efficient solution, larger manufacturing enterprises have already adopted in-house professional 3D printing capabilities.
The challenge now is to deliver this level of advanced and professional 3D printing and rapid prototyping capability to both small and medium-sized manufacturing companies. With less margin for error and fewer resources to manage expensive and complex systems, companies of these sizes face far greater places than even large enterprises.
Before implementing any 3D printing machine, you must first understand the difference between 3D printing systems and professional rapid prototyping solutions. You can do this by comparing the overall solution effectiveness of these two types of solutions.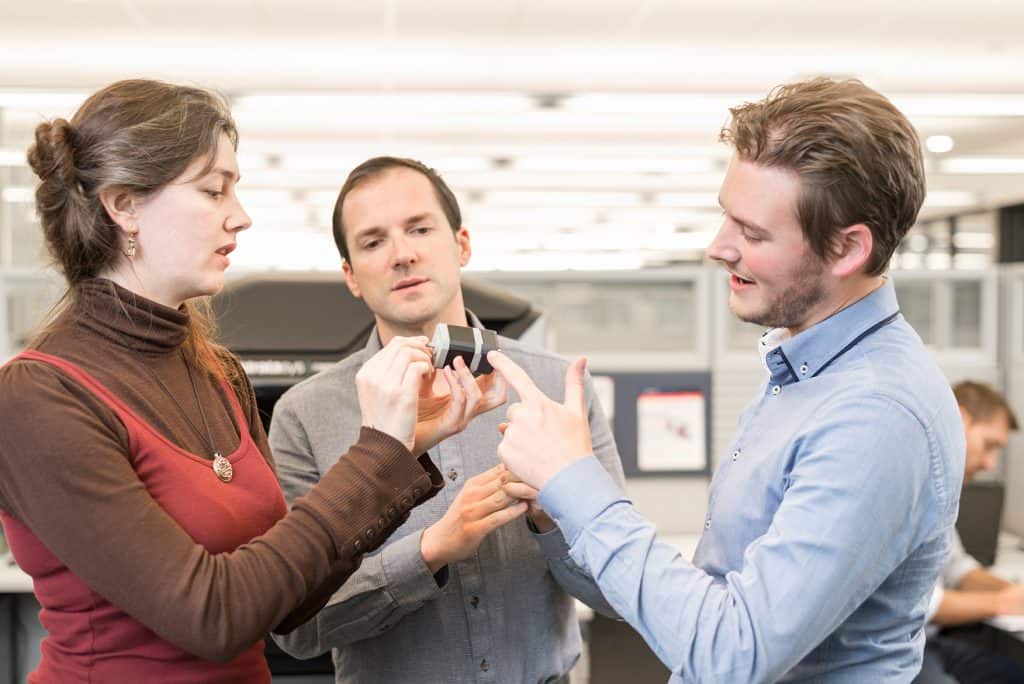 Overall Solution Effectiveness
Overall 'Solution Effectiveness' (also known as Overall Equipment Effectiveness) is a best-practice methodology from the manufacturing world coined in the 1960s by Seiichi Nakajima.
A simple overview to describe Overall Solution Effectiveness would be that it works to determine exactly how much of your manufacturing process is truly productive. With this approach we can adopt similar criteria and apply this approach to the design world in order to analyse how efficient a rapid prototyping or 3D printing setup could be for your business.
The ideal set-up in terms of Overall Solution Effectiveness would mean that you're producing prototypes of the highest quality, with both maximum workflow performance and available run-time with no stoppages.
Available run-time is the 3D part or prototype production time minus changeovers, maintenance and unplanned stoppages. Workflow performance is the ratio of actual produced 3D part quantity to the theoretical maximum workflow quantity, and it includes the efficiency of the entire design to prototyping process from CAD to final printed part. Yield is the ratio of high-quality parts or prototypes to total parts produced. This is a measure of quality and repeatability.
Once a company begins to pay attention to how their 3D printing performs according to these three parameters, then it should quickly become apparent how a professional solution differs from entry-level 3D printing systems.
The recently released Stratasys F123 series is a case in point. As a new and complete rapid prototyping solution, it utilises 43 existing Stratasys patents alongside an additional 15 new ones. These patents are a direct indication of quality, productivity and reliability within on compact and office-friendly machine.
The Stratasys F123 3D printer series provides the engineering and ease-of-use required for the ever-changing 21st century market, with a firm focus on the real prototyping dilemmas of businesses, especially design work groups.
In order for smaller firms and design work groups to deliver more products to market faster, they must first begin to better understand the true impact of 3D printing on their entire product development cycle. Through the application of these parameters, companies of any size can determine a much more clear idea of the most suitable rapid prototyping solution for their production process, resulting in a more informed purchase decision.
Through the selection of the most appropriate rapid prototyping solution per company and their specific production process, each company is able to choose a solution that is engineered to maximise available run-time, workflow performance and yield quality- all of the factors that contribute towards an efficient product development cycle. This will result in greater team agility, faster product roll-out and better quality end-products- therefore offering companies the opportunity to maintain that much-needed competitive advantage and market longevity.
Take a look at the new F123 Series Contact a Trained Industry Engineer