3D Printing Technology Putting the 'Fast' in 'Fastener'
A world-renowned zip and fastener maker has turned to 3D printing technology as it seeks to keep up with surging global demand for its products.
YKK Europe Ltd has invested in a Stratasys Objet 350 Connex3 3D printer, hailing it as 'irreplaceable' in speeding up its prototyping capabilities and allowing it to bring goods into the marketplace faster.
The Connex3, supplied by South Derbyshire-based Stratasys UK platinum partner SYS Systems, uses PolyJet technology to produce die block inserts for YKK's injection mould tools in just one to two hours – a process that previously took a week or more in the company's busy machine shop.
Mark Davies, from YKK's Product and Machinery Development team, said: "Today, the world's textile and sewing product industries are seeing ever greater diversification in consumer needs and shorter product cycles, which means we must work even harder to speed up product development and reduce costs.
"We picked PolyJet technology due to the potential to have up to 100 materials, including blends and colours, available on the tray at any one time. In combination with high resolution, we knew this would more than cover our requirements for the foreseeable future.
"During prototyping we don't have to machine four or five inserts out of metal as we work through various iterations. We can simply make our design modifications and start another 3D print.
"The amount of time this saves during product development is significant, to say the least."
While the company is perhaps known best for its zipper solutions, YKK produces a full range of fasteners including hook-and-loop tapes, plastic buckles, snaps, buttons and more.
At its UK research and development (R&D) centre in Cheshire, it also 3D prints oversize zipper elements, or teeth, and slider mechanisms to help confirm initial design concepts, before transitioning to actual-size prototyping using injection moulding.
"We produce all kinds of fastener parts using the Stratasys 3D printer supplied by SYS Systems," said Mr Davies.
"The capability of the machine is ideal for our requirements and has proven to be an irreplaceable part of the R&D process."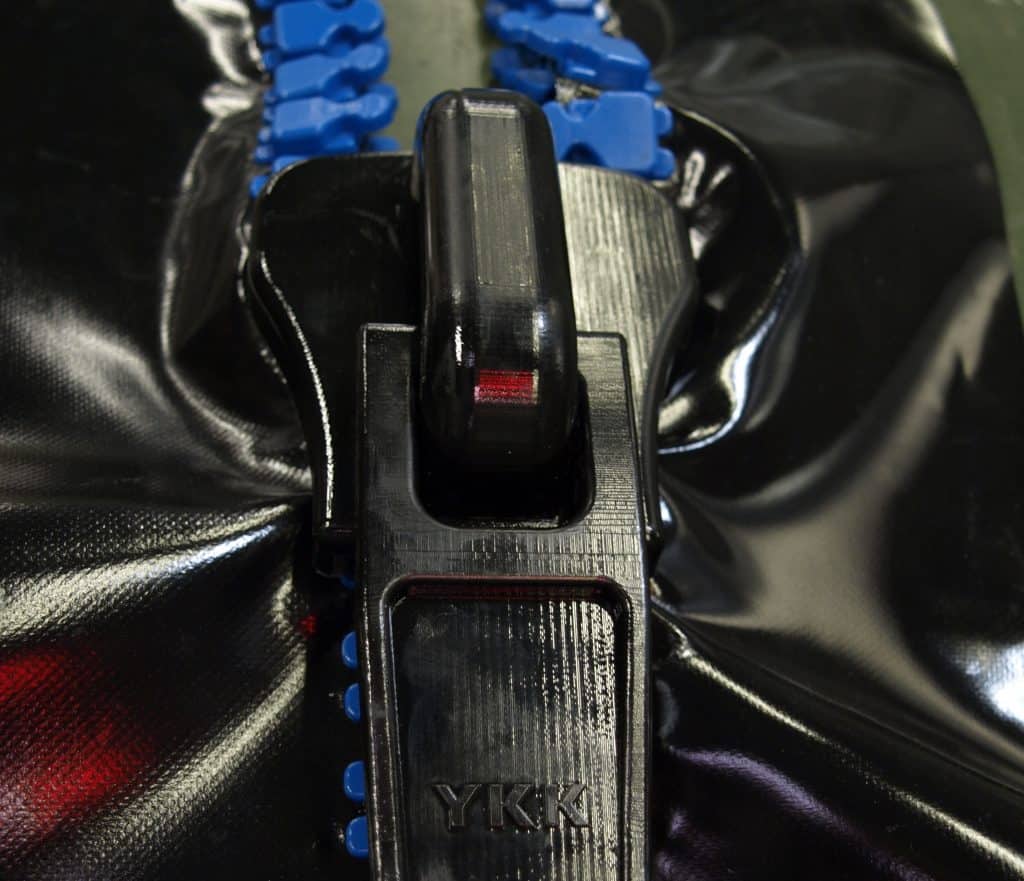 With its ability to print in 16-micron (0.0006-inch) layers, as well as incorporating different colours and highly durable materials in the same build, the Connex3 gives unrivalled design freedom for models as close to the final product as it is possible to be.
SYS Systems, part of the Carfulan Group and based at its Advanced Innovation Centre in Foston, supplies the whole range of Stratasys products as well as after-sales support and training.