'A new freedom': How 3D printing has unleashed a company's manufacturing creativity
Workholding specialist Brown & Holmes has replaced metal part production with ultra-tough thermoplastics after investing in 3D printing – and it already can't imagine life any other way.
Keen to take its manufacturing capabilities to the next level, the Tamworth-based company secured a Stratasys F170 and Fortus 450mc, meaning it can now quickly design and produce bespoke jigs and fixtures in a multitude of robust, lightweight and thermally stable materials.
The machines were originally intended for manufacturing the business's own parts for its workholding, precision machining and sub-contract machining solutions, but bosses quickly realised the potential for offering 3D printing as an additional service to its core operations.
Here, Brown & Holmes Engineering Manager Mick Waller provides an insight into the firm's additive manufacturing journey so far…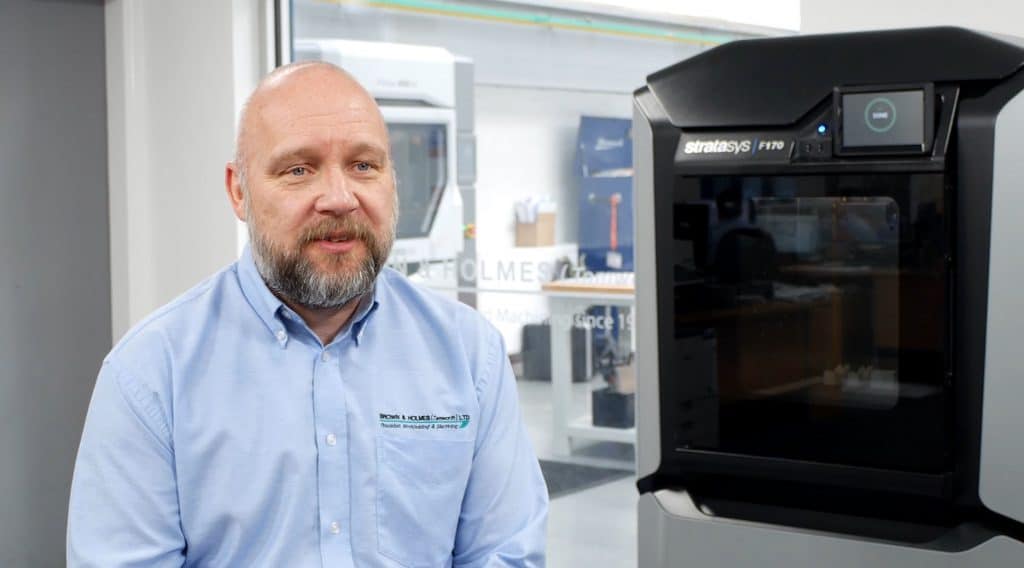 What led you to a decision to invest in 3D-printing technology and what is/are its specific application(s) within your business?
"Visiting the TCT Show highlighted the extent to which the AM market had progressed. The use for jigs and fixtures was developing rapidly, so we needed to get on board quickly.
"After some extensive market research we chose the Stratasys machines because their capabilities and industrial build quality match the point in the market where we aim to be."
Why did you choose to work with Stratasys UK platinum partner SYS Systems over and above any of its competitors?
 "We chose SYS because they came with the same level of expertise and professionalism that we strive for and need to support our customers."
What benefits has 3D printing brought to your business?
 "The introduction of the 3D printers has opened up a new freedom. Without the constraints of conventional manufacturing, we can be more creative with the design and manufacture of our workholding solutions.
"Utilising AM has simplified the creation of complex components and aided the weight reduction of certain solutions without compromising functionality. This will only continue as we drive design and knowledge forward with the advanced materials that Stratasys continues to develop."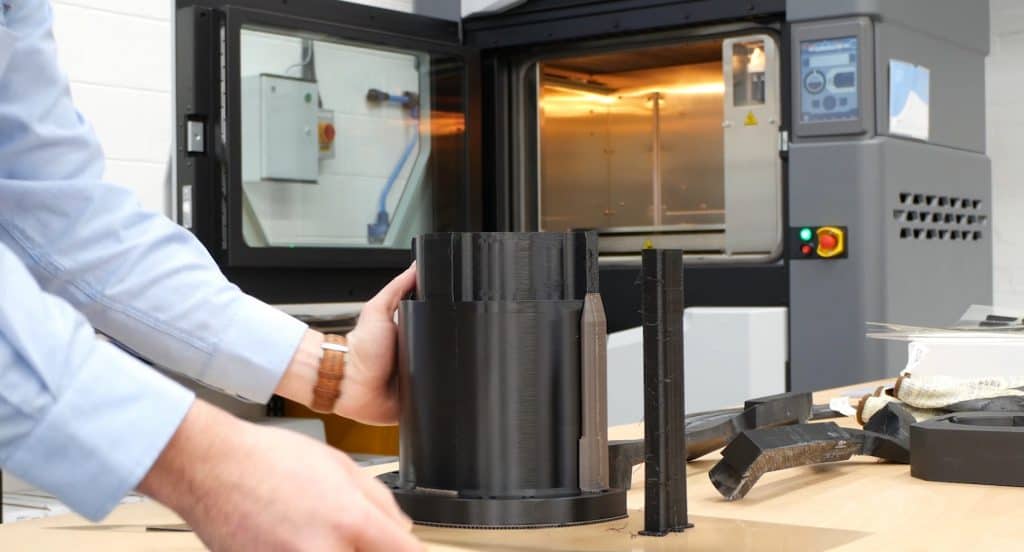 Do you see your business investing further in 3D-printing technology in the future and, if so, what production challenges will that help to address?
 "If we can fully utilise the capacity we have it would be very nice to think we'll be in a position to invest in a new machine to increase the build size that we're able to offer our customers."
The F170 is part of the Stratasys F123 series, which combines powerful Fused Deposition Modelling (FDM) technology with intuitive GrabCAD design-to-print software to provide the most versatile and intelligent prototyping solution available.
With superior accuracy, detail and repeatability, it lets users print everything from fast, low-cost concept models to durable assemblies, confirming its reputation as the fastest and most efficient way to get products to market.
An advanced 3D production system, the Fortus 450mc uses many of the engineering-grade and high-performance thermoplastics seen in traditional manufacturing processes to create precision parts incredibly quickly.
For bespoke jigs, fixtures, factory tooling, end-use parts or functional prototypes to withstand stringent testing, the Fortus 450mc does it all.
Watch the video