Challenge Us To 3D Print Your Product
Not convinced that 3D printing is for you? Then challenge us to print one of your own designs so you can compare it yourself. And we'll do it for free.
A lot of people are still unaware of the huge steps made in 3D printing technology over the past few years. We are totally confident that our 3D printing technology can outperform traditional rapid prototyping methods like SLA.
Here is an example -; the left hand model was produced on an SLA machine, whereas the right-hand model was printed on our Objet24 Desktop system: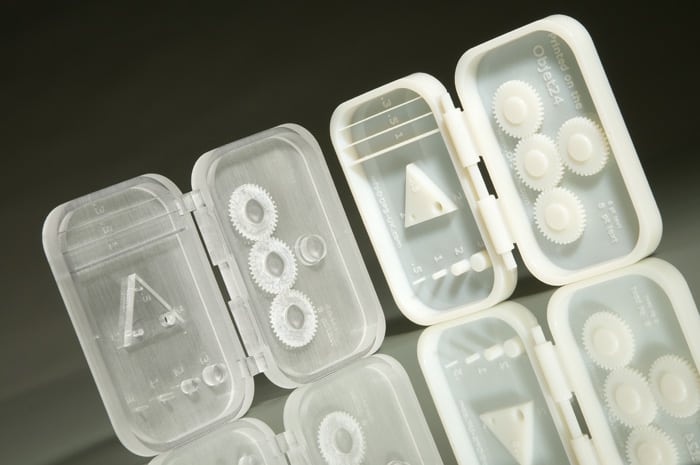 We also know that having a 3D printer in-house can reduce costs and speed up design iterations (see our case study on Fike Fire Safety Technology for an example).
However, the best way is to see with your own design. Just get in touch with us -; either on 01283 585955 by email at info@sys-uk.com or complete the form next to this article. If we think we can improve your rapid prototyping, then we will print your own design for free.