Diamond specialist takes a shine to Stratasys Fortus 3D printers
De Beers Technologies invest in a Stratasys Fortus 3D printer
De Beers Technologies has invested in a new Stratasys Fortus 360mc professional grade 3D printer from SYS Systems. Used for both production and R&D parts at the company's state-of-the-art facility in Berkshire, De Beers is now exploiting the benefits of the machine around the clock. Some 3D-printed components have witnessed a four-fold reduction in cost compared with previous machining methods, which has led the company to invest in a second Stratasys machine from SYS, a Dimension 1200es.
De Beers is the world leader in diamond exploration, mining, processing and retailing. To support its activities, the company maintains a diamond R&D centre in Maidenhead that is known as De Beers Technologies UK. Here, the companys engineers create automated methods for verifying and sorting diamonds, as well as machines that ensure all synthetics and treatments can be detected. The technology is used by De Beers sorting and grading operations, and those of its partner laboratories.
The machines produced at De Beers Technologies UK have to provide unparalleled operating efficiency, flexibility and consistency, with a particular focus on simplifying and accelerating processes. Some of the machines are required to operate at speeds of up to eight diamonds per second to produce assortments according to size, shape, colour and clarity.
Needless to say, there is no margin for error when it comes to handling precious stones such as diamonds. With this in mind, the components used to build the companys machines must demonstrate a high degree of design excellence. In recent times, the rise of 3D printing has helped the company transcend the barriers of traditional processes such as machining and casting, introducing new found levels of design freedom to the creative team at De Beers Technologies.
"Until recently we did all of our 3D printing through a bureau service," explains Technical Manager Trevor Poulter. "However, we soon discovered that the amount of printing we were doing would soon justify buying a 3D printer of our own."
Within a short time, the company had installed a Stratasys Fortus 360mc, which now runs virtually non-stop making either production or R&D parts.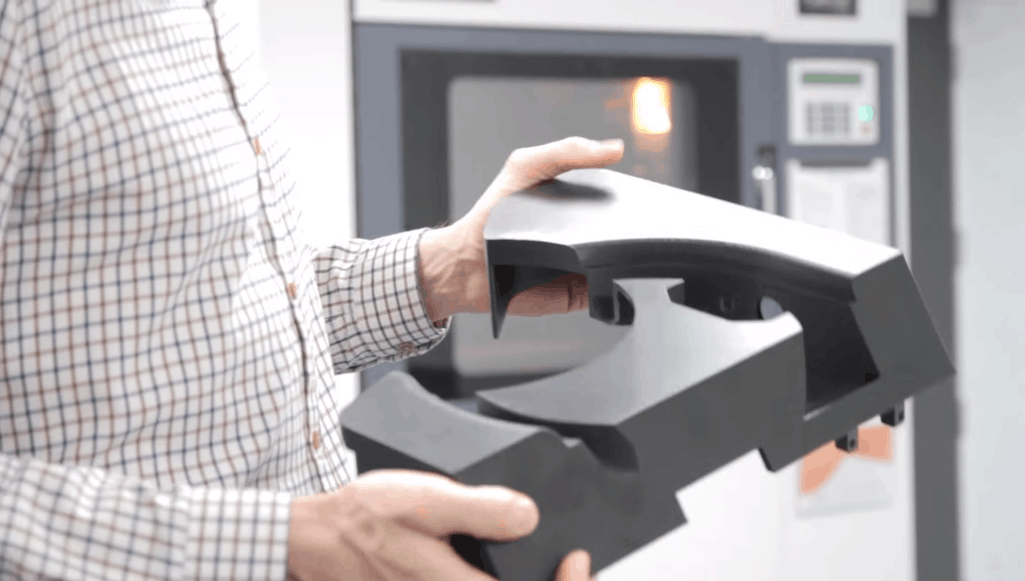 "The machine is available 24-7 for our engineers to use on a daily basis," says Mr Poulter. "With the Fortus 360mc in place, we can fit R&D parts between production builds to produce prototypes or test pieces in a much quicker fashion."
Able to corroborate this is Senior Mechanical Engineer, Andrew Portsmouth: "Whenever I come up with an idea the first thought is always, will it work?"he says. "Now, however, we can put it on the Fortus overnight so that the next day we are testing it, assessing it, and figuring out any limitations. We can then modify the design and put it back on the 3D printer overnight. The following morning we are testing the next iteration. In terms of reducing development time, its impossible to put a value on what 3D printing has saved us."
The Fortus 360mc is equipped with an extrusion head and gantry that maintains tight positional accuracy and close component tolerances. Based on the use of Stratasys proprietary FDM technology (Fused Deposition Modelling), the Fortus 360mc builds from stable, production-grade thermoplastics that continue to outperform nearly all competing technologies in accuracy, repeatability and strength.
The standard build envelope is 355 x 254 x 254mm, which can be upgraded to 406 x 356 x 406mm if required. With the upgrade comes two more material canister bays, for a total of four bays (two build material and two support material). When the first material canister is empty, an auto-changeover function loads the second canister and continues the build process uninterrupted, allowing users to leave the machine unattended for long periods of time.
De Beers Technologies initially approached a number of suppliers for quotes but SYS Systems was selected as it offered the best overall package with no quibbles, which provided sufficient confidence to place the order. The company says that both delivery and installation were executed quickly and professionally.
"Avenues that weren't available to us as engineers now are, "says Mr Portsmouth. "The Fortus 360mc has changed the way we work as engineers and designers. In fact, we are now designing parts purely to take advantage of 3D printing, and forgetting the restrictions that conventional processes such as machining or casting bring."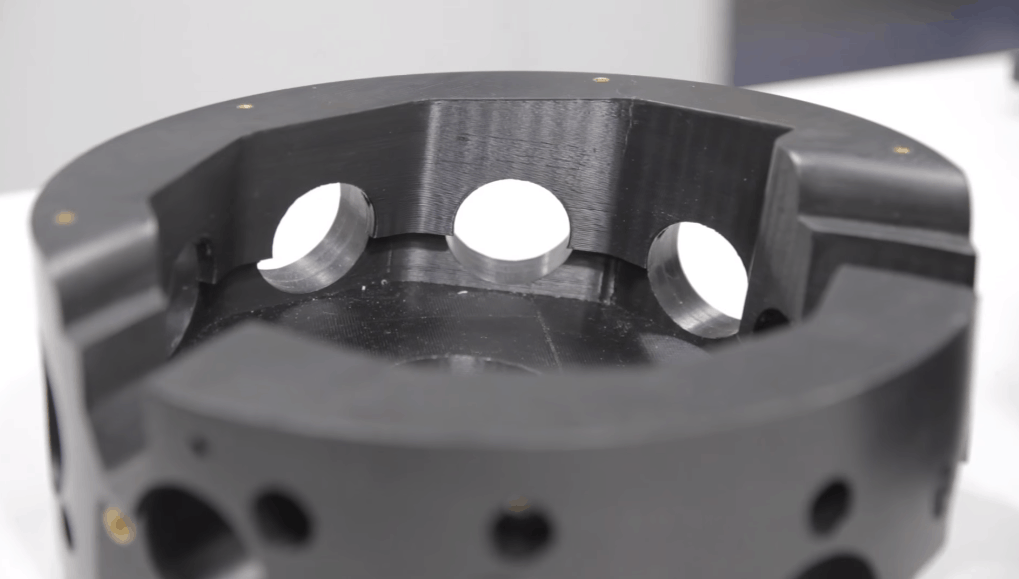 A good example is a component called an optical measurement cell housing, which has an external diameter of around 250mm and contains a number of complex features.
"The way it's been designed means there is no other way to make it than with additive manufacturing, and it has many benefits because of that," says Mr Portsmouth. "Manufacturing it on the Fortus 360mc represented a three- or four-fold reduction in production cost compared with than the previous machining method simply because its a much cheaper process. Today, it feels like we print anything and everything: its the flexibility and the change in the way we innovate that's really made the difference here. I would also say that the Fortus has helped us create more innovative products because of the design freedom it allows making parts that were simply not possible before."
As a result of De Beers success with its Stratasys Fortus 360mc, the company has now ventured down the route of investing in a second Stratasys machine, this time a Dimension 1200es. The thinking is that, along with alleviating some of the capacity demands on the Fortus, the new machine will also introduce the flexibility of different material types, as well as different colours.
The Dimension 1200es features the largest build envelope (254 x 254 x 305mm) available in the Stratasys Design Series Performance range. Again powered by FDM technology, it prints in nine colours of real ABSplus thermoplastic. Furthermore, it lets users choose fine resolution or faster printing, with layer thicknesses of 0.254 or 0.33mm.
"The message is going out across the company that we now have a comprehensive 3D printing facility featuring professional, high performance machines," says Mr Poulter. "As a result, we can better react to specific requirements, and in a very quick time."
Initially, De Beers estimated a payback period of three years for its investment in the Stratasys Fortus 360mc. However, according to Mr Poulter, it became apparent that the company actually achieved payback within an impressively short 12 months.
"I would absolutely recommend going down the 3D printing route to any companies in a similar situation to us, where engineers need to innovate and make prototypes quickly," he says. "Even if you start with a small machine and try it, the value to the business will soon become apparent."
From a supplier perspective, the company says it has encountered no problems whatsoever with SYS.
"SYS have always been very responsive to any of our requests or queries and, as a result, we have been very happy with the support provided" concludes Mr Poulter.
Click here to watch the video: