Discover medical manufacturing miracles at Med-Tech
With a proud track record of delivering innovation in the medical manufacturing industry, SYS Systems are preparing to reveal how their technology continues to break new ground in the field.
SYS Systems, alongside OGP UK – both part of the South Derbyshire-based Carfulan Group – will be exhibiting at the Med-Tech Innovation Expo 2020 on Wednesday and Thursday, April 1 and 2, at Birmingham's NEC.
The show, which attracts thousands of designers, engineers, innovators and manufacturers, will offer live demonstrations of the latest machines, technology, products and services from across the medical device supply chain and healthcare sector.
As a UK Stratasys platinum partner, SYS Systems has been at the forefront of the 3D-printing movement for more than a decade, supplying, installing and supporting the full Stratasys product range.
Its solutions have helped doctors to print surgical guides, models and prostheses to improve outcomes for patients, support pioneering reconstruction surgery and dramatically speed up product development times by enabling prototypes to be made quickly, easily and accurately in a range of high-class and lifelike materials.
SYS Systems will be bringing along the Objet350 Connex3 to the show, which was the first system in the world to simultaneously 3D-print multiple colours and materials.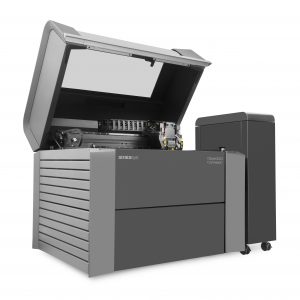 Its flexibility allows users to create models with the look, feel and properties of real production parts, as well as quickly and easily print off custom jigs, assembly fixtures and tooling with ultra-fine accuracy. Intuitive GrabCAD software makes achieving high-quality builds simple, with no need for post-processing.
Visit SYS Systems on stand F59 at Med-Tech.
Anyone interested in attending can register now by clicking here.