Discover the 'F' Series at Southern Manufacturing
3D-printing experts are preparing to begin 2019 by demonstrating the power of some of the very latest additive manufacturing technologies on the market.
SYS Systems, part of the Derbyshire-based Carfulan Group, is a UK Stratasys platinum partner and supplies, installs and supports the full Stratasys product range.
From February 5 to 7, at the new Farnborough International Exhibition and Conference Centre, its engineers will be at Southern Manufacturing and Electronics, a showcase of new technology in machinery, production equipment, electronic production and assembly, tooling and components.
Visitors can discover for themselves the best-in-class solutions offered by SYS Systems, which for the past decade has been helping businesses of all sizes make better products more efficiently by enabling them to quickly create high-quality models and use-parts.
Carfulan Group Managing Director Chris Fulton said: "2018 was one of the busiest and most successful years in our history, with new product launches, a new company added to the portfolio and culminating in the biggest open house we have ever held.
"Because we represent four companies with exclusivity in the UK, we are able to provide innovative, front-to-back manufacturing solutions to the market in a way that no-one else can, with the emphasis on always exceeding customer expectations.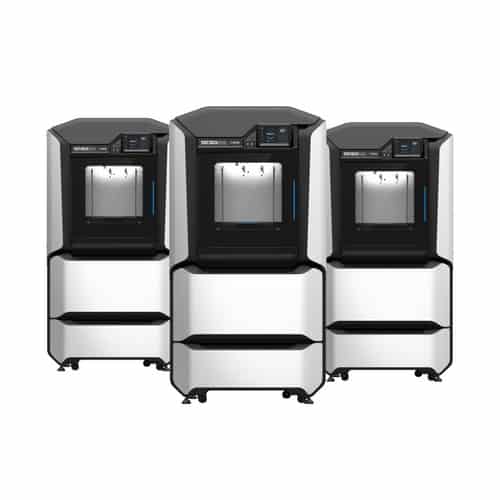 "We look forward to reaching out to a new audience at Southern Manufacturing, where we'll demonstrate exactly how our technologies are helping UK businesses to meet a growing demand for top-quality products."
Alongside SYS Systems, the Carfulan Group is made up of multi-sensor metrology expert OGP UK, tool presetting giant ZOLLER UK, optical turned-part measurement specialist VICIVISION UK and XJ3D, the first appointed worldwide partner of metal and ceramic additive manufacturing pioneer XJet.
SYS Systems will be exhibiting a printer from its F-Series at Southern Manufacturing, a machine combining powerful Fused Deposition Modelling (FDM) technology with intuitive GrabCAD design-to-print software to provide the most versatile and intelligent rapid prototyping solution available.
The office-friendly unit lets users print everything from fast, low-cost concept models to durable assemblies with no compromise on accuracy, detail and repeatability, making it the fastest and most efficient route to get products to market.
More information about the Carfulan Group – whose companies will occupy stands G190, G195, F190 and F195 in Farnborough – is available at www.carfulan.com
People can register to visit Southern Manufacturing and Electronics at https://www.industrysouth.co.uk/register/