Endless 3D-printing possibilities right at your fingertips with Polyjet
Capable of depositing material in layers as fine as 16 microns to deliver models with incredibly complex geometries, PolyJet is the 3D-printing technology of choice for an ever-growing army of users.
The technique works in a similar way to traditional inkjet printing, but instead of jetting drops of ink onto paper it jets layers of curable liquid photopolymer onto a build tray.
Tiny droplets of liquid photopolymer are UV cured, with fine layers accumulating to create precision parts.
Where overhangs or unorthodox shapes are necessary, the 3D printer jets a support material which is later easily removable by hand – a huge benefit over the stereolithography (SLA) 3D-printing method, for example, where such material must be sanded away during post-processing.
Achieving exceptional detail and surface smoothness, PolyJet turns out builds of high-accuracy moulds, jigs, fixtures and other manufacturing tools, as well as incorporating the widest variety of colours and materials into a single model for unbeatable efficiency.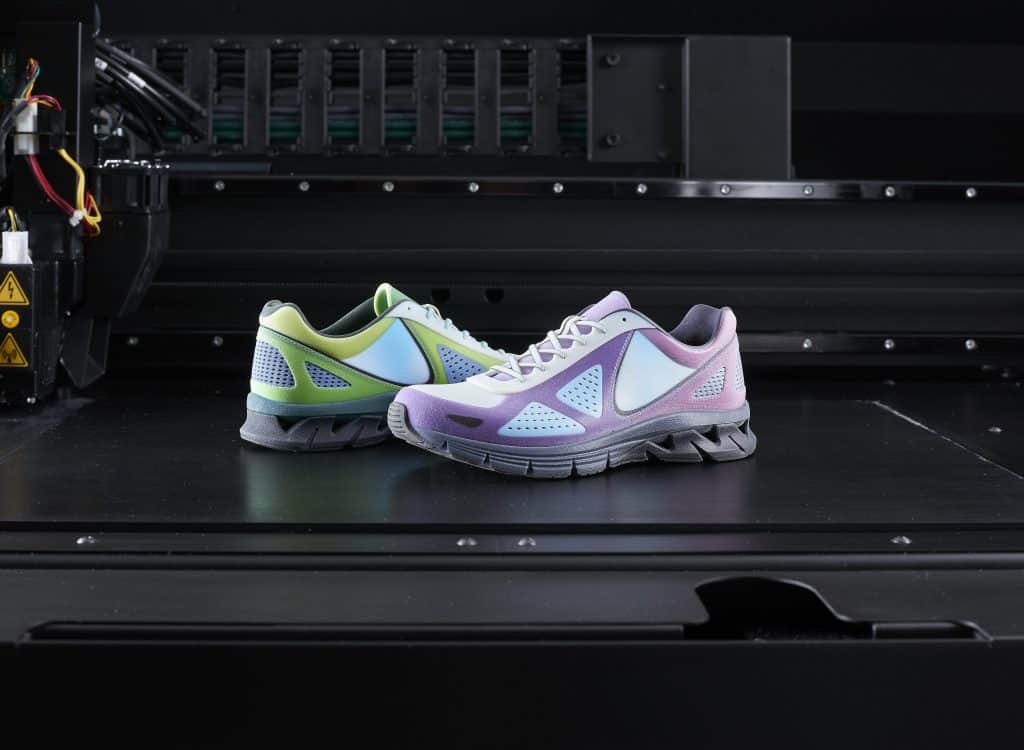 Put simply, it places the power firmly in the hands of designers and engineers at every stage of product development.
Across its design, production and dental series, Stratasys is the world's leading provider of PolyJet solutions and, for more than a decade, its full range of products has been supplied in the UK by platinum partner SYS Systems.
The flagship multi-material J750 machine has literally helped to shape the world all around us by offering more than 360,000 colour combinations, meaning prototypes look, feel and operate like finished products – from rigid to flexible, opaque to transparent.
McLaren Racing is one iconic brand taking advantage. The Formula 1 car maker is using the highly tear-resistant Agilus30 to simulate the installation and performance of rubber-like parts in its high-performance vehicles and support equipment.
Aerospace and automotive suppliers have found the durability and heat resistance of Digital ABS ideal for their needs where functional prototypes, moulds, manufacturing tools, snap-fit parts, casings and engine covers are concerned, while the biocompatible and industry approved MED610 is perfect for medical or dental applications requiring prolonged human skin contact.
One of the newest material additions, specifically formulated for eyewear designers, is VeroFlex, a rigid photopolymer offering improved performance testing and enabling products to reach the market much faster.
The whole Stratasys range is supported by intuitive and easy to use GrabCAD software, which reads and understands CAD files natively and allows for simplified preparing, scheduling, monitoring and reporting of print jobs, for multiple users.
With PolyJet you just think it, then make it. No complications, no hassle and no compromise – you'll be amazed at what you can achieve.
Want a free sample part?
Fill in your details below and we'll send you a Polyjet printed sample part