Five Businesses Who Discovered 3D Printing and Never Looked Back
As advancements in the 3D printing world continue apace, the question is no longer if the technology can improve the way businesses work.
Instead, it's a matter of by how much.
As the UK platinum partner for Stratasys, supplying the full product range, SYS Systems has an experienced team of highly trained experts proud of a track record of creating bespoke solutions for companies across a whole range of sectors.
With rapid prototyping capabilities backed up by intuitive software, a vast array of material and colour options and an appreciation for all budgets, bespoke Stratasys systems are facilitating the on-site production of ever-more realistic prototypes and end-use parts.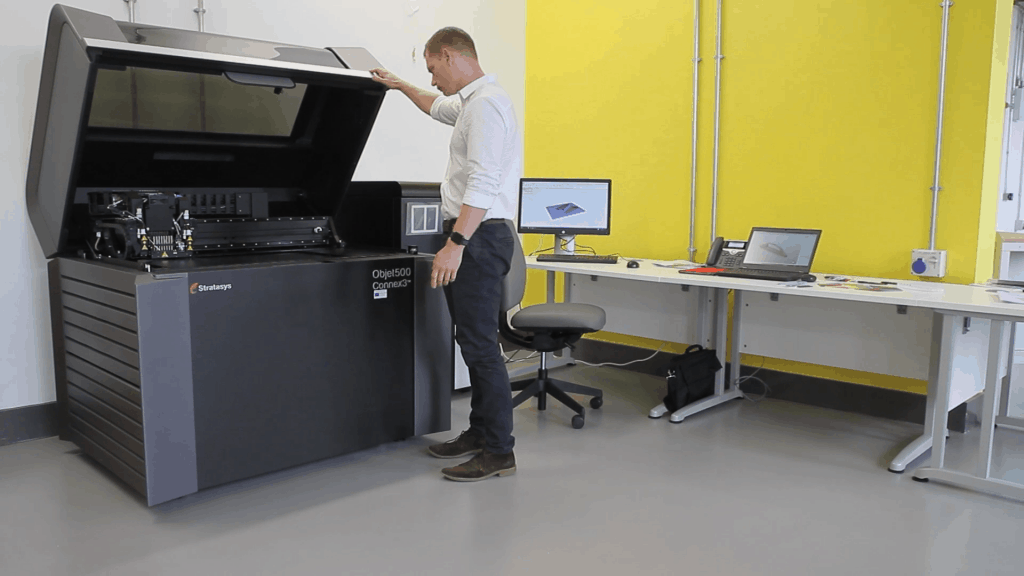 But you don't have to take our word for it – here are five organisations which have made 3D printing an indispensable part of the way they work…
Moog Aircraft Group – the Wolverhampton-based company was keen to examine how it produced bespoke co-ordinate measuring machine (CMM) fixtures for each of its machined parts, a process traditionally outsourced to external suppliers who made them from tool steel. It identified 3D printing and the Stratasys Fortus 380 machine as the best solution, helping to cut lead times for its CMM fixtures from more than a month to just hours, eliminating production bottlenecks and reducing costs tenfold.
YKK Europe Ltd – this zip and fastener maker invested in a Stratasys Objet350 Connex3 3D printer, hailing it as 'irreplaceable' in speeding up its prototyping capabilities and allowing it to bring goods into the marketplace faster. The machine uses PolyJet technology to produce die block inserts for YKK's injection mould tools in just one to two hours – a process that previously took a week or more in the company's busy machine shop.
University of Derby – keen to give its design and engineering students the very latest technology with which to hone their skills, the university now has a Stratasys Objet350 Connex3 based at its Innovation in Sustainable Engineering (IISE). The machine has the ability to incorporate dozens of colours to create detailed prototypes, building anything from vivid opaque to stained glass-like translucent models with micron precision.
Fike – in the 18 months after installing a Stratasys Objet30 desktop 3D printer, fire protection equipment specialist Fike was able to create more than 700 printed models. The technology helped to slash lead times for new product development, with responses to changes taking hours rather than weeks. It also gave the company the ability to quickly upgrade existing products and, when needed, to create low-cost special tooling items such as jigs and fixtures for internal use without delay.
Waters – this specialist in scientific analytical systems made one of its greatest ever discoveries in the form of the huge benefits of in-house 3D printing. Disillusioned with waiting weeks for an outsourced prototype, then having to start the process again if the design needed modifications, Waters first purchased a Stratasys Eden 250 some years ago. It was so impressed that it then upgraded to an Objet500 Connex3, which – thanks to its larger bed, ability to print different multi-material parts simultaneously and myriad of available material blend and colour combinations – took Waters' prototyping to a whole new level.