McLaren-Honda Set the Precedent for 3D Printing in Formula One
McLaren-Honda Harness the Power of 3D Printing in Formula One
Set to implement Stratasys 3D printing technology trackside at the Bahrain Grand Prix to adjust designs on the fly, McLaren-Honda plans to bridge the gap to its Formula One rivals using the power of 3D printing.
The predominant reasoning behind the racing team's decision to make use of additive manufacturing is to develop prototype designs faster and use 3D printed models as end-use parts on their 2017 car.
Jonathan Neale, Chief Operating Officer of McLaren Technology Group commented, "If you look at the digitisation of Formula One over the last 10 years and everything that's happened through simulation, the advance of rapid prototyping technologies, it's real performance for us, because Formula One is nothing if not in the business of time."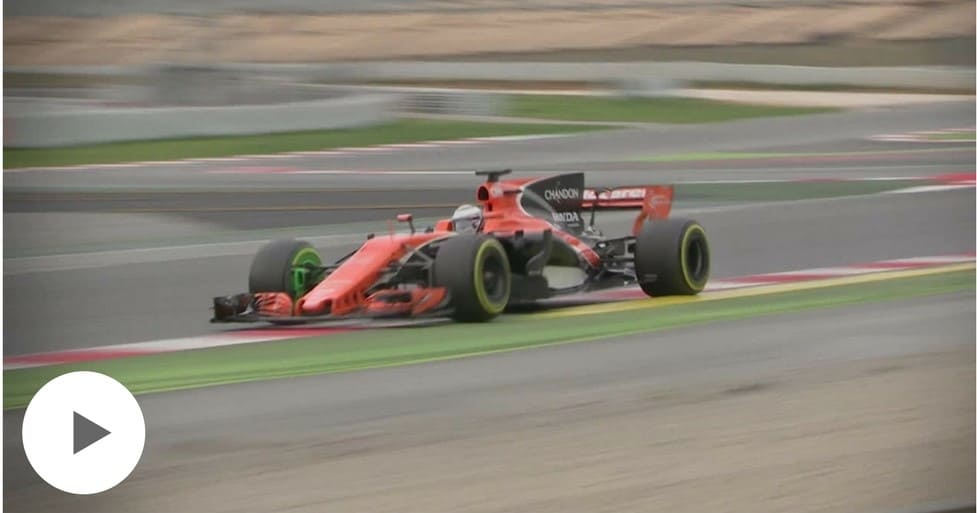 While the engineering team continues to make aerodynamic improvements with this technology at hand, Neale explains that parts of all scales can only be realised through 3D printing, such as the oil pump that sits inside the gearbox of the 2017 McLaren-Honda which has been 3D printed.
Supplying 3D printing solutions to McLaren is global leader in additive manufacturing- Stratasys. Using advanced 3D printing solutions, McLaren now have the rapid prototyping capability to produce design iterations that allow for alterations of even the smallest part features and details. An example is steering wheel development, Stratasys rapid prototyping technology allows McLaren to perfect the design before committing to the final version, which can often cost thousands of pounds.
By introducing 3D printing to the track, McLaren hope to stay ahead of the race through the flexibility and versatility offered by this technology, Mr Neale said, "If you're not going forwards in Formula One, you're going backwards."
"At the moment we've been off the pace, we have a relationship with Honda which is relatively new, we're still optimising that relationship."
With a firm focus on maximising McLaren-Honda's overall performance, Mr Neale believes that in terms of chassis and engine performance, rapid prototyping technologies are the key especially in future developments.
Whilst many even predict a future with 3D printers in every home, additive manufacturing has found a place in high-performance and demanding sectors, including automotive, aerospace and healthcare. Becoming a valuable asset to the growth of business and innovation.
Andy Middleton, President of Stratasys in Europe, the Middle East and Africa, described, "In the last five years, there's been major changes within the 3D printing arena."
"The advancement we've made in the materials we're able to print has come forward at a factor of 10 as to where we were. So we have materials which can simulate and even replace other materials such as metal, in terms of characteristics. And that's what's really encouraging those markets."
(Source: Sky News)
Automotive Industry Discover Agilus30 Material