Produce More Realistic Prototypes with NEW Agilus30 Material
Introducing the latest innovation in material properties by Stratasys – Agilus30. Enabling the production of 3D printed parts and prototypes using simulated rubber. Ideal for designers and engineers within industries such as consumer goods, consumer electronics, automotive and medical devices.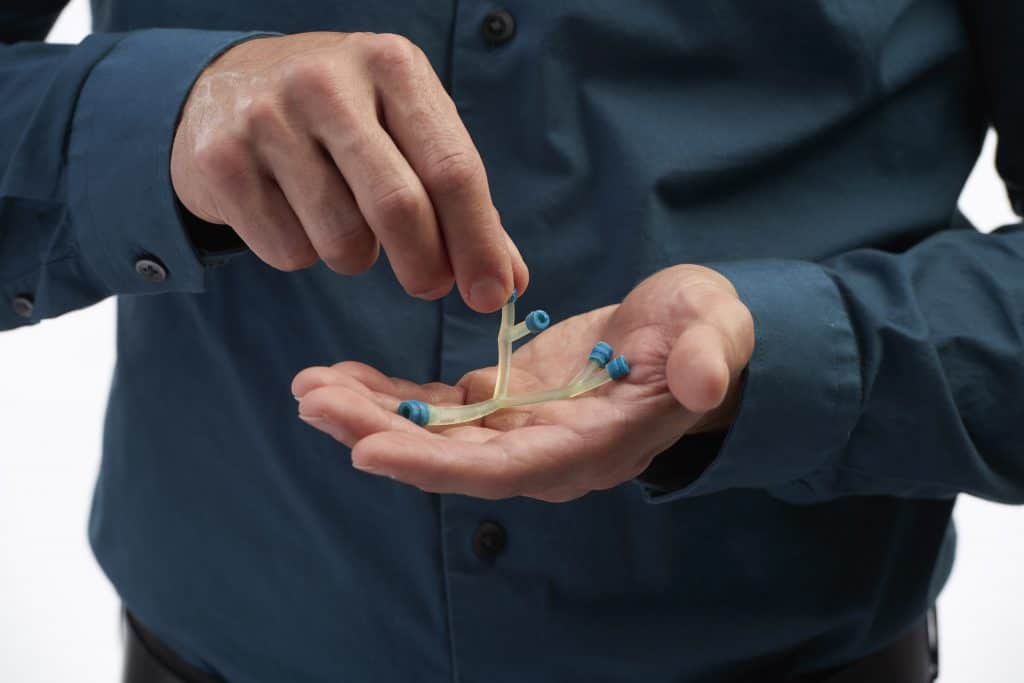 The new Agilus30 family offers rubber-like properties available in both black and translucent. This material provides superior tear-resistance of up to 6-8 kg per centimetre, elongation at break of up to 220-240% and tensile strength of up to 2.4-3.1 mega pascal, making it the ideal solution in the prototyping process of 3D printing delicate designs or parts that undergo repeated flexing and bending at the verification stage.
Featuring an improved surface texture which makes it not only easier to clean but allows it to look and feel like real rubber. Agilus30 is a PolyJet technology, allowing designers and engineers to create a whole world of digital materials with different Shore A values, shades and colours.
The new Agilus30 material is able to be combined with a number of PolyJet materials, such as digital ABS in order to simulate tough parts with rubber surround overmoulding and produce a really good non-slip surface. Or designers can combine it with Rigur to create living hinges and create a polypropylene-like performance. Agilus30 can also be used with Vero cyan, magenta or yellow to produce a whole range of prototypes that stand up to a wide variety of design verification requirements. Thus making the Agilus30 family a versatile material choice for all-round rubber-like performance.
Download the Agilus30 Spec Sheet