Sainsburys Shows the True Value of Christmas Using 3D Printed Stop-Motion
Stratasys 3D printer J750 plays a major role in the creation of Sainsburys 2016 animated Christmas advert.
Aired for the first time at the weekend, the TV advertisement tells a story of hard-working, devoted Dad, Dave, who comes to realise that the greatest gift he can give at Christmas is his time. Combining a series of carefully constructed scenes, made using thousands of increments and hundreds of inanimate characters, the advert reflects movement using hundreds of 3D printed models.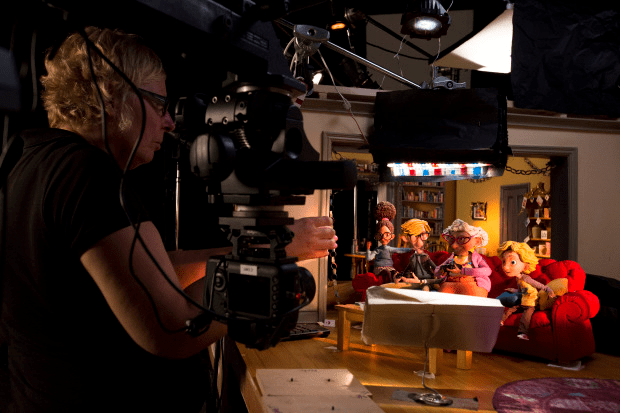 Production involved a combination of design and creation input from professional puppet makers, Mackinnon and Saunders, as well as London-based animation production company, Passion Pictures. Meanwhile, animation expert and Director, Sam Fell, who had previously worked on productions such as Paranorman, was brought on board to direct the three-and-a-half minute mini-film advert.
Using the Stratasys J750, the team produced hundreds of 3D-printed face masks over a three month period. These masks were used to animate each of the 27 individual characters features using the replacement method; switching each of the 27 individual models faces to create the appearance of movement when consecutive frames were merged. This technique is fast overtaking the traditional hand sculpting method that start/stop motion is predominantly known for.
The use of the J750 allowed for the team to produce facial models using an extensive range of colours and mixture of materials. Taking inspiration from productions such as Paranorman and the recently-released epic stop-motion film, Kubo and the Two Strings, the project was able to achieve full colour and detailing like no other with the J750s limitless capabilities, offering over 360,000 printable colours and multi-material capacity.
First aired on Sunday night on ITV1, the advert is now available to view on Sainsburys official YouTube.