South Derbyshire firm helping to craft the engineers of tomorrow
The future stars of British manufacturing are being provided with the tools they need to succeed thanks to a South Derbyshire business.
Foston-based SYS Systems has supplied a Stratasys Objet500 Connex3 3D printer to the University of Derby, giving its design and engineering students the very latest technology with which to hone their skills.
Based at the university's Institute for Innovation in Sustainable Engineering (IISE), the machine has the ability to incorporate dozens of colours to create detailed prototypes, building anything from vivid opaque to stained glass-like translucent models.

Its ability to print in 16-micron (0.0006-inch) layers, as well as incorporating different materials in the same build, means the models it produces are as close to the final product as it is possible to be.
SYS Systems is the UK's platinum partner for Stratasys equipment, whose Connex3 machines and their triple-jetting technology are used by globally recognised firms and leaders in their fields such as Adidas, Bentley and Jaguar Land Rover.
Dr Gavin Williams, Senior Researcher in Additive Manufacturing at the University of Derby, said: "What was missing from the university's capabilities was higher-resolution parts, which the Connex machine is able to offer, while its size means you can make larger parts, or more parts at the same time.
"The real benefit is the high quality of the parts these machines can produce. It's all about creating a prototype that's very realistic to the end product."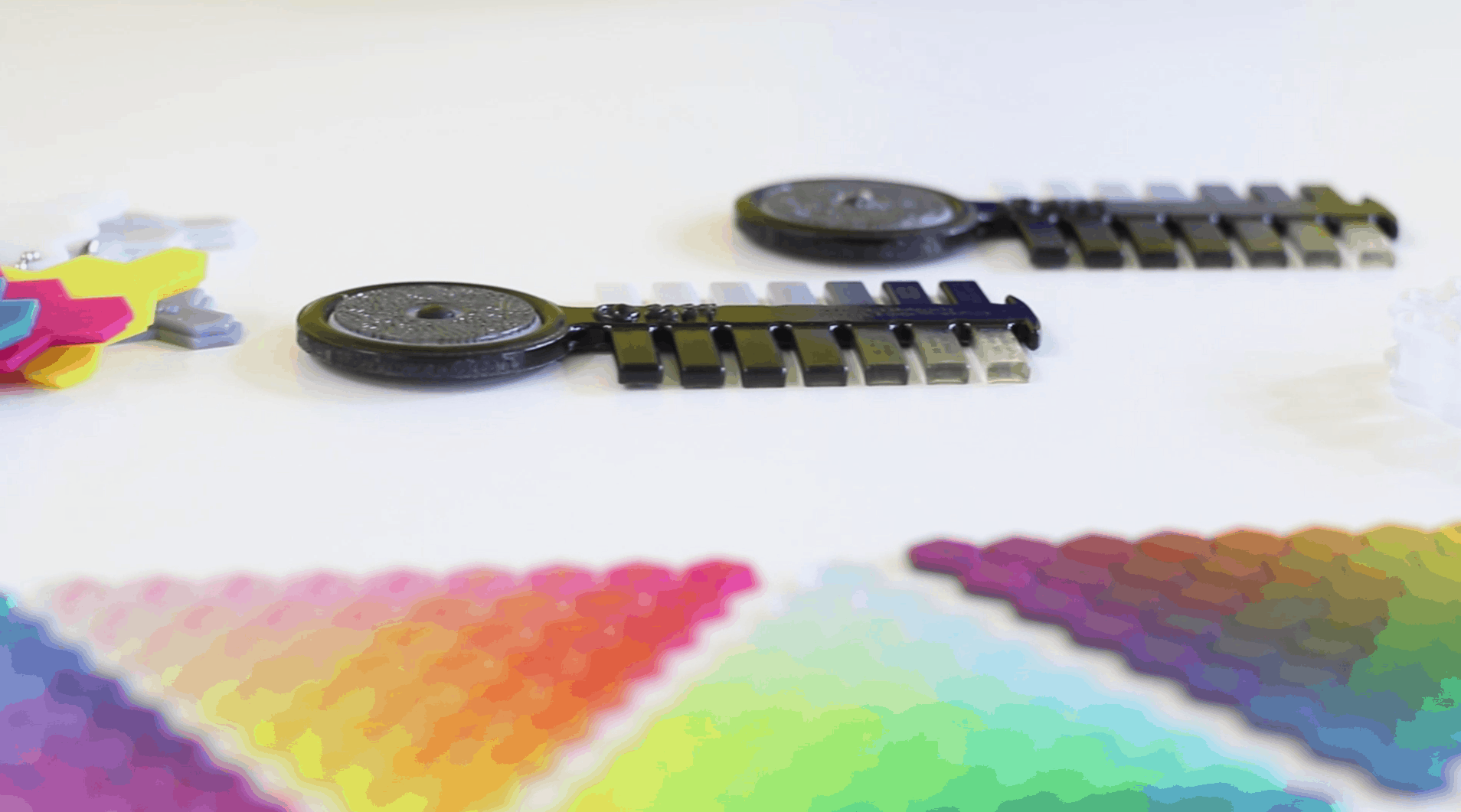 The Connex3, based at the university's Chesterfield campus, complements three other 3D printing machines (the Objet30, Objet30 Prime and F370) at the main site and is already making a real difference at the University of Derby – but it's not just the students who are benefiting.
The IISE offers knowledge, funding, expertise and technology to help businesses research and develop products and processes, driving innovation in the region.
Dr Williams added: "We're now much more confident about engaging with companies knowing that we can generate the designs, prototypes and parts they're after."
SYS Systems is one of four divisions under the Carfulan Group, which specialises in providing the most advanced manufacturing technology solutions available on the market.
Clients include world-leading leading companies in the aerospace, automotive, oil and gas, medical, education and 3D design sectors.