Specialists in Scientific Analytical Systems Discover the Benefits of In-House 3D Printing
3D Printing Discovery a 'Eureka' Moment for Science Experts
A specialist in scientific analytical systems has made one of its greatest ever discoveries – the massive benefits of in-house 3D printing.
Disillusioned with waiting weeks for an outsourced prototype, then having to start the process again if the design needed modifications, Waters first invested in world-leading Stratasys additive manufacturing technology six years ago.
It was supplied by Foston-based SYS Systems, the Stratasys platinum partner in the UK, and Waters has been so impressed that it has now upgraded its Eden 250 3D-printing machine to an Objet500 Connex3.
With its larger bed, ability to print different multi-material parts simultaneously and myriad of available material blend and colour combinations, the high-accuracy Connex3 has taken prototyping to a whole new level.
Based at Waters's recently constructed, purpose-built plant in Wilmslow, which houses around 600 employees, the machine is playing a key role in the design and manufacture of mass spectrometry systems, which enable scientists to analyse tiny quantities of substances and chemical components to discover their composition.
The technique applies to a range of fields and has a huge impact on quality of life, safeguarding food and water supplies, protecting the environment and advancing healthcare, with applications ranging from drug discovery through to quality assurance procedures at beverage plants.
Haydn Murray, Mechanical Design Engineer at Waters, said: "As the Eden machine had performed so well, we opted to invest in another Stratasys 3D printer. We particularly like its PolyJet technology as it is ideal for our high-precision small assemblies, especially as we also require a high level of surface finish.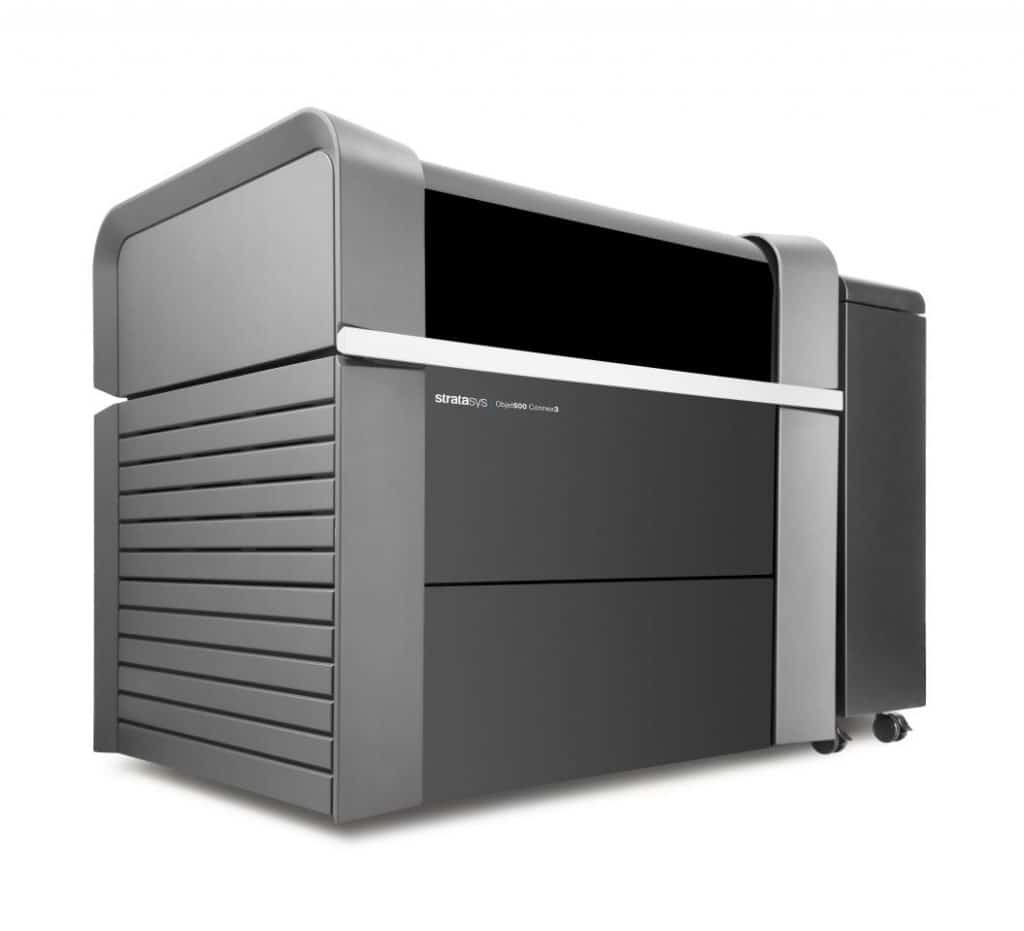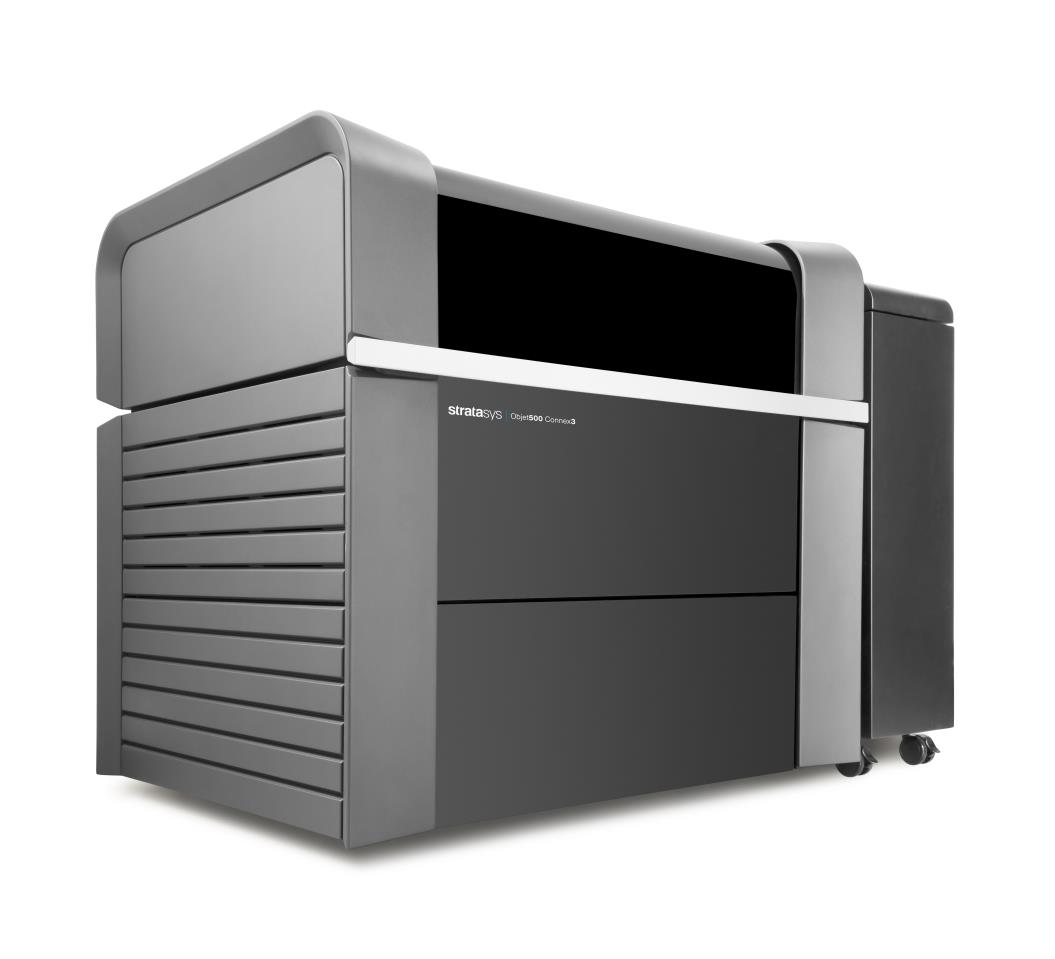 "What's more, the Objet500 Connex3 offers a larger bed so we can print multiple parts simultaneously, while the potential to have up to 100 materials – including blends and colours – available on the tray at any one time is also advantageous.
"It's great to have different prototypes made in different colours as it helps us see designs more clearly when components are assembled."
Rob Thompson, Sales Manager at SYS Systems – part of the Carfulan Group – said: "The larger bed and greater material capability are clear benefits for Waters. The ability to print different, multi-material parts on the same tray, at the same time, is an often-overlooked advantage.
"The Objet500 Connex3 represents an extremely flexible 3D-printing solution. We've got a long-standing business relationship with Waters and we're very pleased to help them move to the next level."
Mr Murray added: "Before having a 3D printer in-house we would have to outsource and sometimes wait eight weeks for a prototype – if we were ordering a one-off we'd usually be at the bottom of the priority list.
"Once we received the prototype, any modifications meant we'd have to start the process again. In contrast, we can now 3D-print overnight and have our prototype the next day. The cost savings are considerable."