Stratasys New Additive Manufacturing Solutions
More and more power to your 3D printing elbow
The world of 3D printing never stands still – and in recent weeks the pace has been relentless.
Stratasys has been flexing its muscles as the major global industry player with a series of announcements that are creating quite a buzz.
Ahead of the 2018 RAPID + TCT event in Fort Worth, Texas, the firm revealed it was bringing to market an enhanced J750 machine and the new J735, designed to shorten product development cycles and enable engineers and designers to produce more realistic prototypes.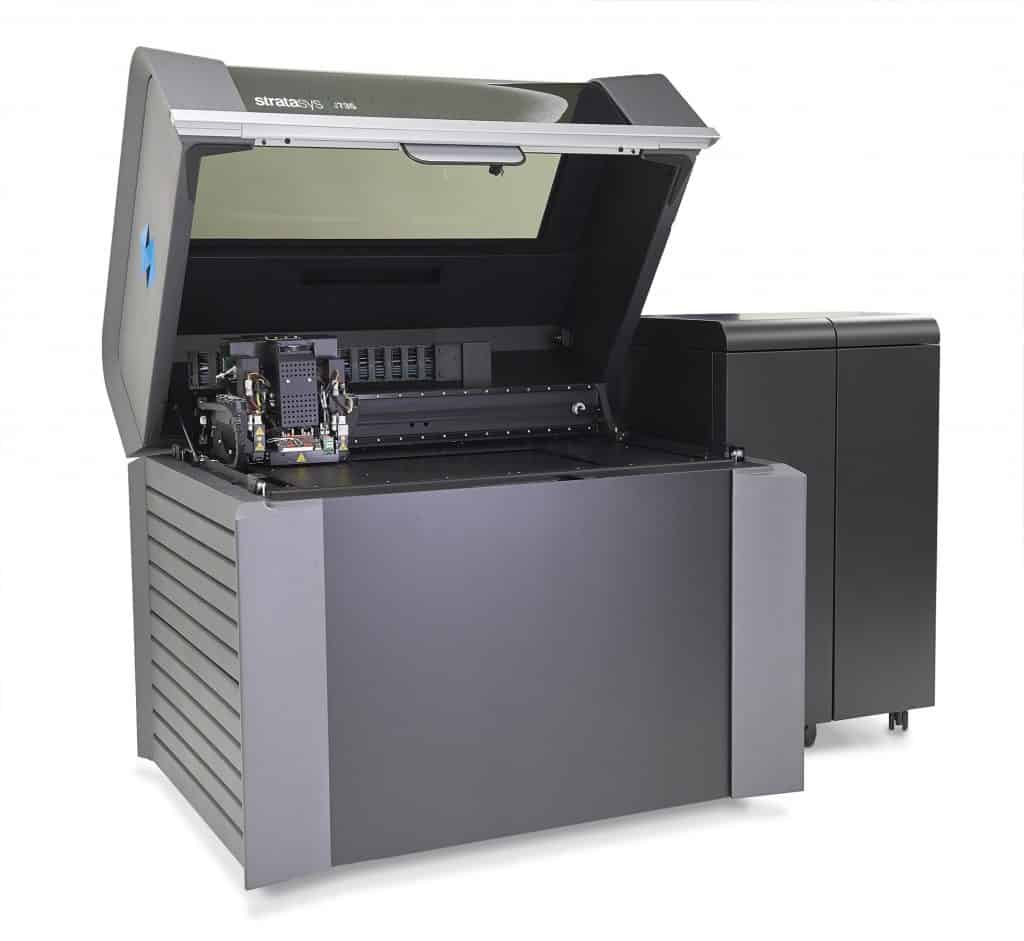 The new and enhanced machines are supplemented by a new vivid colour package which boasts more than of 500,000 colour combinations, as well as enhanced GrabCAD print software. By supporting VRML files, the software now allows designers to implement more true-to-life textures, images and graphics on their parts, meaning prototypes more accurately represent final colour and functionality than ever before.
Across a multitude of industries, from aerospace to automotive and education to research, Stratasys has taken a headache out of the design verification and functional performance testing stages, as its PolyJet technology simulates parts for every need – ranging from rigid to flexible, transparent to opaque.
Two new materials – VeroYellowV and VeroMagentaV – deliver enhanced red, orange and yellow colours with translucency, making them ideal for consumer goods and models used to represent automotive lights and housing. They are available on the J750 and J735, as well as the Connex3.
Alongside prototyping solutions, Stratasys continues to push additive manufacturing (AM) as a mainstream technology for manufacturers with the launch of its F900 series.
The F900 is available as a standard product featuring an MTConnect-ready interface and promising production-ready accuracy and repeatability. There is also the F900 Aircraft Interiors Certification Solution (AICS), which delivers the performance and traceability required for flight-worthy parts, and the F900 PRO, a production-grade system able to produce parts with the 'highest FDM repeatability and performance' in ULTEM 9085 resin.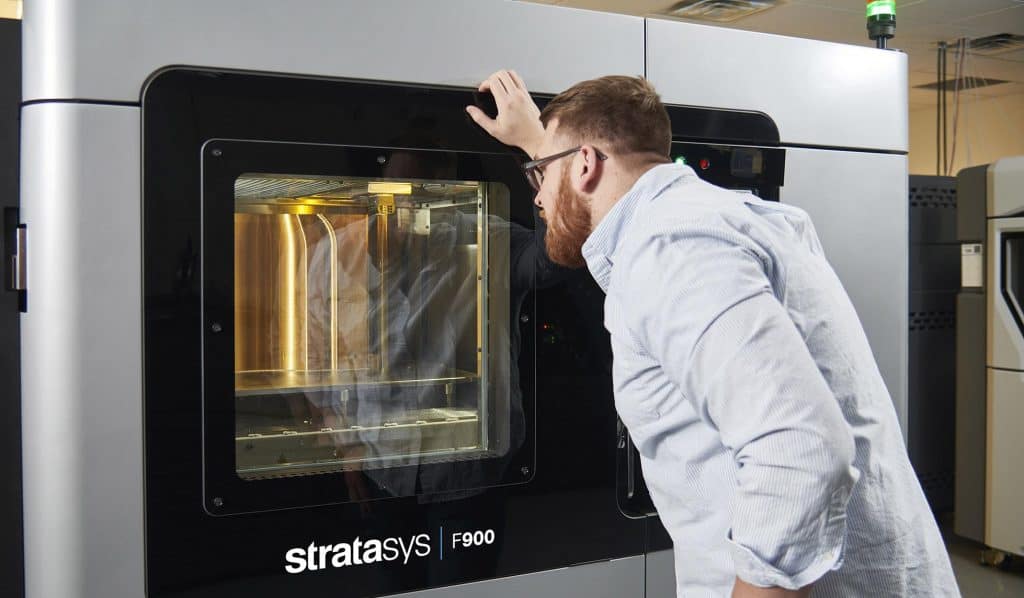 Owners of existing Fortus 900mc systems can upgrade to any of the three current F900 systems.
Also around the corner is a new software designed as a specific solution for the production of jigs, fixtures and tooling. Called Jigs and Fixtures for GrabCAD Print, it simplifies and automates print preparation for rapid and robust tooling applications on the factory floor.
Targeted at manufacturing engineers, tooling designers and production managers, as well as service bureau programmers, executives and owners, the intuitive and simple-to-use software not only saves time and eliminates unnecessary iteration but removes the need for extensive design and processing knowledge.
It's about simplified workflows and complete design freedom, without the need for third-party software.
All of this comes hot on the heels of news that Stratasys has introduced a new PEKK-based high-performance thermoplastic for its Fused Deposition Modelling (FDM) technology, called Antero 800NA.
It offers significant advantages for manufacturers, including the ability to produce low-volume and more lightweight parts on demand, helping to reduce waste and improving profitability.
To find out more about the new Stratasys additive manufacturing solutions contact SYS Systems