Stratasys Material Spotlight: UV-Stable Prototyping
Stratasys ASA – Poised to Become the Most Popular all Purpose Prototyping Stratasys Material
Build consistently high quality parts, with exceptional UV stability and the best aesthetics of any FDM thermoplastic. Combining mechanical strength and UV stability, Stratasys ASA is a great choice for functional prototyping, and with ten fade resistant colours to choose from including red, orange, yellow, green, dark blue, white, dark grey, light grey, ivory and black, it makes it an all round favourite, particularly for end use parts.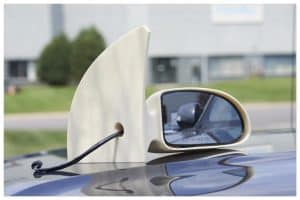 ASA works with the Fortus 380mc/450mc and 900mc 3D Printers and uses soluble support material for easy, hands-free removal. Thanks to it's wide colour range and matte finish, it's ideal for attractive prototypes in consumer sporting goods, tools and automotive components and accessories.
Advanced FDM technology
Fortus systems are based on patented Stratasys FDM technology, which uses production-grade thermoplastics, enabling you to produce the most durable parts. Fortus systems use a wide range of thermoplastics with advanced mechanical properties so your parts can endure high heat, caustic chemicals, sterilisation and high-impact applications
Fortus 3D Production Systems are easy to operate and maintain compared to other additive manufacturing systems, because there are no messy powders to handle and contain. They're so easy, that training can be complete within 30 minutes.
Expect fine details, smooth surface finishes, accuracy and strength when using Stratasys material ASA on the Fortus production systems. See the advantages of a Fortus 3D Production System yourself, and have your own part built on a Fortus system.
Click Here to Get Your Free Sample Part