Stratasys raises the 3D-printing bar with new technologies
The 3D-printing sector is nothing if not dynamic, as companies relentlessly continue to develop often jaw-dropping technologies designed to earn them a bigger slice of the market. But Stratasys, one of the industry's biggest hitters, has smashed the ball out of the park with a stunning hat-trick of incredibly advanced developments.
We take a closer look at the latest additive manufacturing game-changers…
New J850 3D printer and materials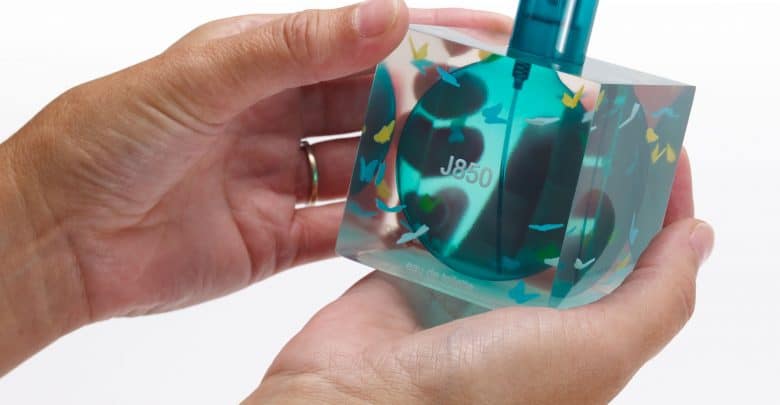 What's it all about?
The next generation of Stratasys' powerful, full-colour, multi-material PolyJet 3D-printing range, with two new material options.
What does it do?
The J850's larger, seven-material capacity enables designers to print a full range of color, transparency and flexibility combinations in a single part.
New VeroUltraClear material can deliver high clarity and finely detailed models that are similar in appearance to glass, helping designers to visualise internal features and create concept models that verify the design of clear parts.
New DraftGrey material is a low-cost concept material that is ideal for fast, affordable iterations in the beginning of the design process.
Provides Pantone-validated colour options to ensure reliable, realistic decision-making at every stage of the design process.

What are the benefits?
Boosts speed, creativity and productivity for designers and engineers with greater material capacity and faster printing, thanks to a new 'Super High Speed Mode.'
Continues the J-Series' reputation for extremely high print quality and reduced product time-to-market.
Shamir Shoham, Vice President of the PolyJet Business Unit at Stratasys, said: "The new J850 has been built to meet the needs of the full design process in industries such as consumer goods, consumer electronics, automotive, as well as education settings.
"Typically, that process includes two separate streams: evaluating geometric shape with a physical single-colour model and considering colour and texture on the screen. The J850 merges these two mediums into one full-colour, multi-material model to make better design decisions, earlier."
New range of advanced materials for production-grade 3D-printing applications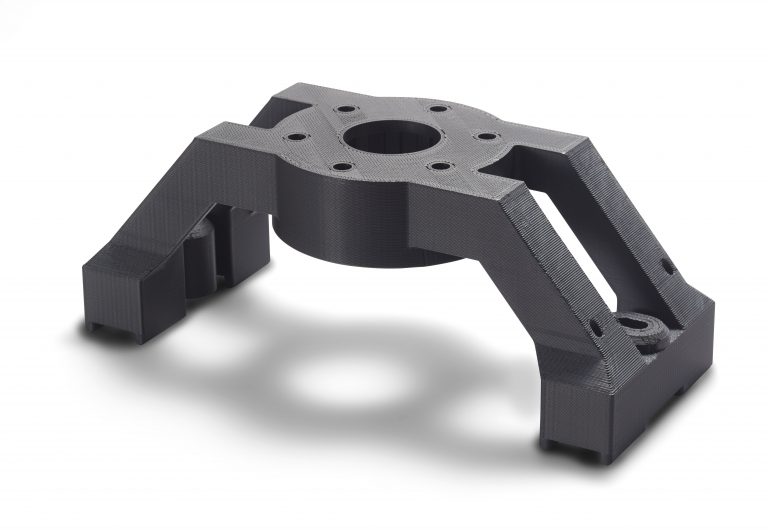 What's it all about?
Range of new durable, temperature and chemical-resistant FDM thermoplastics unveiled for high-performance models.
What do they do?
Diran 410MF07 is a nylon-based material for the F370 printer, providing extreme toughness to withstand the rough handling of tools in the manufacturing setting.
ABS-ESD7, also for the F370 and previously only available on the Fortus range, is built for static-sensitive applications to prevent discharge or attraction to other materials like powders, dust and fine particles, making it perfect for low-cost, highly customisable parts in manufacturing tooling applications.
Antaero 840CN03 is the second PEKK-based polymer now offered by Stratasys, formulated to create customised tooling and parts with consistent electrostatic discharge performance and exceptional wear properties.
What are the benefits?
Capable of meeting complex industrial, automotive and aerospace requirements.
Can create strong yet lightweight parts used in frames, panels and components.
Each of these thermoplastics is well-suited to engineering 3D-printed jigs and fixtures, tooling, prototypes and production parts.
Adam Pawloski, Vice President of Manufacturing Solutions at Stratasys, said: "We see growing adoption of 3D printing in production environments, yet engineers and designers struggle with thermoplastics that just can't match the extreme requirements of manufacturing-based applications.
"Our thermoplastics can remove these barriers to accelerate adoption of 3D printing in manufacturing settings, allowing users to design and create faster, while minimising costs often associated with traditional approaches."
New Digital Anatomy 3D printer and associated materials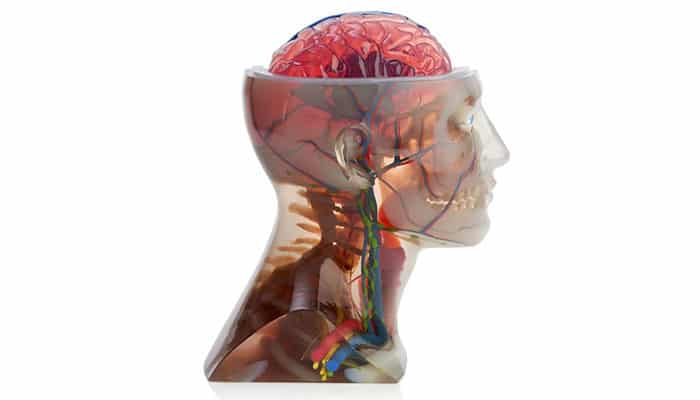 What's it all about?
A 3D-printing solution that brings ultra-realistic simulation and realism to functional anatomical models.
Three materials – TissueMatrix, GelMatrix and BoneMatrix – can be used to create cardiac, vascular and orthopaedic 3D-printing applications.
A blood vessel cleaning station that removes support material from inside 3D-printed blood vessels is also being released.
What do they do?
Designed to replicate the feel, responsiveness and biomechanics of human anatomy in medical models.
Unlike animal models that only approximate human anatomy and may raise ethical concerns, or cadaver models that cannot retain live-tissue feel and require a controlled environment, the Digital Anatomy printer recreates actual tissue response and can be used anywhere without specialized facilities. It also lets users focus on specific pathologies.
What are the benefits?
Improves surgical preparedness and training while helping bring new medical devices to market faster.
Expected to see adoption primarily by medical device companies, which require new ways to drive faster adoption of technologies and procedures, and academic medical centres which are under increasing pressure to conduct training outside of the operating room to minimise risk to patients.
Supports efforts to move from time-based surgical training to proficiency-based evaluation.
Stratasys Healthcare Business Unit Head Eyal Miller said: "We believe in the potential of 3D printing to provide better health care, and the Digital Anatomy 3D Printer is a major step forward.
"We're giving surgeons a more realistic training environment in no-risk settings. We also anticipate this will enable medical device makers to improve how they bring products to market by performing design verification, validation, usability studies and failure analysis with these new models."