SYS announces ambitious MACH 2020 line-up
Stratasys UK platinum partner SYS Systems is preparing to demonstrate the power of one of the 3D-printing industry's biggest hitters at MACH for the very first time. SYS will provide visitors to Stand 20-460 a look at the F900, which offers the largest build size of any FDM printer and uses a wide range of engineering-grade thermoplastics for applications that require high performance, biocompatibility, static dissipation or resistance to impact, heat, chemicals or UV radiation, allowing users to balance fine feature detail and fast build.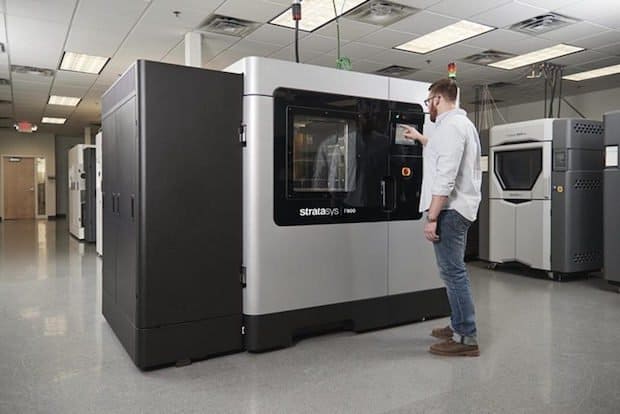 Chris Fulton, Managing Director of the Carfulan Group, whose headquarters is in Foston near Derby, said: "In terms of the sheer number of machines on the stand, MACH 2020 will be the biggest and most ambitious show in Carfulan Group history.
"Our aim is to provide irrefutable evidence to product designers and manufacturers that, regardless of their size, status or sector, our innovative and complementary technologies will help them to work more efficiently and effectively, so that they can deliver better outcomes for their customers."
To be held at Birmingham's NEC from April 20 to 24, MACH is a biennial event focused specifically on engineering-based manufacturing, bringing together the best innovations and latest developments under one roof.
The show, run by the Manufacturing Technologies Association (MTA), attracts more than 25,000 visitors and two years ago was said to be directly responsible for generating more than £200 million of business for exhibitors.
Organisers have announced hugely extended manufacturing IT and 3D printing zones for 2020, cementing MACH's reputation as an exhibition that provides the most comprehensive overview of the manufacturing technologies industry.
Those interested in attending can register now by clicking here.