SYS Systems lines up a 3D-printing exclusive for this year's TCT Show
SYS Systems is to team up with a bespoke metrology specialist at this year's TCT Show for a live demonstration of a pioneering 3D-printing application.
The Stratasys UK platinum partner will be joined on stand B70 by Torus Group, which has developed a completely unique part that has not been replicated anywhere else in the manufacturing industry.
Its 3D-printed filling assembly for its top load and volume gauge machine is a complex construction of channels, inserts and electrodes that allow water to flow in and out during bottle volume and crush resistance testing.
The assembly is printed to an accuracy of 50 microns on the Stratasys Objet260 Connex3 and, according to Torus, it has not only increased efficiency but improved accuracy and reliability to help meet the stringent demands of internationally renowned clients.
Visitors to the SYS Systems stand will also be able to discover the Stratasys Fortus range and its capabilities for printing with Nylon 12 Carbon Fiber, an incredibly light but tough engineering-grade thermoplastic that is increasingly being used to replace metal tooling, fixturing and end-use parts.
Nylon 12CF contains 35 per cent chopped carbon fibres, compared with the 15 per cent figure of its nearest rival, and achieves 30 to 50 per cent higher density on finished parts.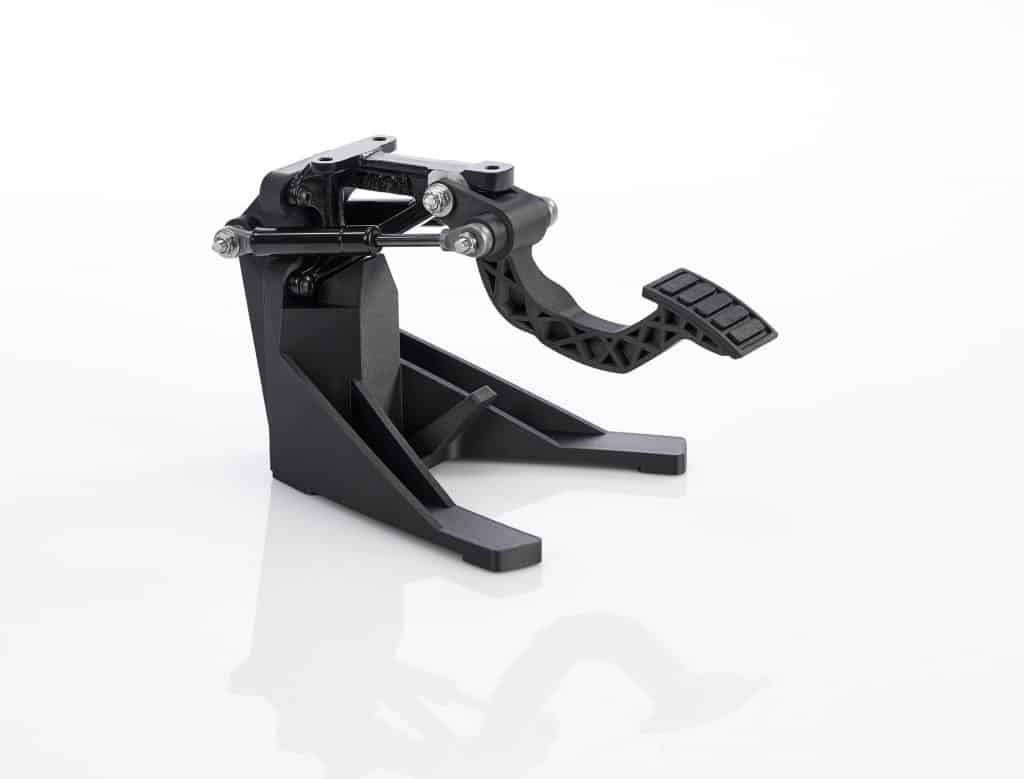 The line-up will be completed by Stratasys' flagship J750, one of the most powerful 3D-printing systems on the planet. With 360,000-plus available colour combinations, it enables users to create models that look, feel and operate like finished products so that even the most imaginative ideas can be brought to life.
SYS Systems Sales Manager Rob Thompson said: "The TCT Show is one of the events we most look forward to and always proves an invaluable opportunity for the team to speak to customers old and new about the latest Stratasys technologies.
"We're very excited to be teaming up with Torus Group this year. The live demonstrations will really help to bring to life how innovative 3D-printing solutions are delivering major cost and efficiency benefits for UK manufacturers.
"Investing in 3D printing is now easier and more cost-effective than ever. As well as our 'trade in, trade up' scheme, where we offer the price of an old printer back against a brand new Stratasys model, we have a range of flexible finance options available to cater for all budgets and circumstances.
"We can't wait to welcome visitors to the stand."
This year's TCT Show marks the 24th anniversary of the event as the leading exhibition for 3D-printing technology, having brought together thousands of manufacturers, designers, business leaders, early adopters, innovators and investors over the years.
It runs from Tuesday to Thursday, September 24 to 26, at Birmingham's NEC.
Anyone wishing to register for free attendance can visit https://tctshow.com, where further details on both the event and the wide range of exhibitors is available.