SYS Systems Offer an Insight into New 3D Printing Technology at MACH 2016
SYS Systems displayed a range of technologies in 3D printing at the MACH exhibition this year. As a platinum partner for Stratasys in the UK and Ireland, SYS Systems are at the forefront of the latest 3D printing technologies.
SYS displayed the Objet 30 3D printer, a professional, high end system that allows for accurate and versatile high end rapid prototyping, all in a footprint of a compact desktop system. Alongside this was the Dimension 3D printer which offers performance prototyping in house with exquisite detail in real ABS thermoplastic.
Sales Manager at SYS Systems, Rob Thompson was delighted with the turnout at the exhibition, commenting, "MACH 2016 was a really positive experience for SYS, we had lots of new opportunities come through with the chance to discuss 3D printing at an advanced level with manufacturing companies from various industries; in particular aerospace and automotive."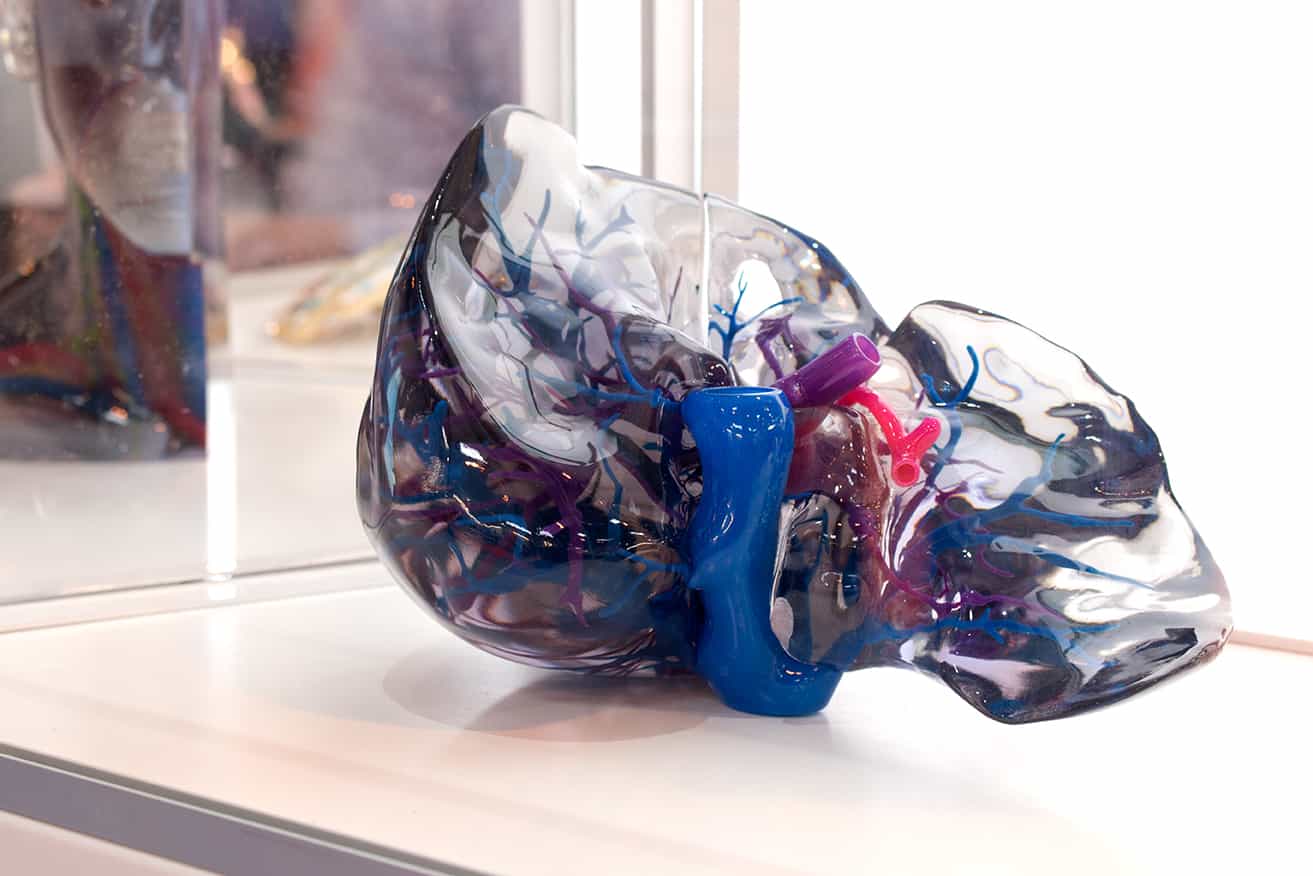 There was also a wide range of parts on display for people to get a closer look at the full detail and colour available with 3D printing, visitors were particularly interested in seeing parts printed from the J750 3D printer. Rob continued "The J750 was the talking point at the exhibition, not only for potential new customers, but also for our current customers. The J750 offers true full colour capabilities, smooth surface finish, an improved delivery system of six model materials; reducing the amount of material changeovers, and improved DPI to improve resolution. The J750 offers the best in class when it comes to part quality."
With a range of J750 3D printed parts for people to see, this was the first look into the new revolutionary 3D printing technology for many, making SYS Systems a must see at the exhibition for anyone wanting to improve their design and manufacturing processes.
"3D printing technology has come on a long way since MACH 2014," Rob Thompson added, "Additive manufacturing was a big talking point this year, many manufacturers were interested in the possibilities of creating jigs, fixtures and end use parts to speed up production. On the other hand, prototyping was a strong talking point too thanks to the J750, with designers particularly interested in full colour 3D printing, as well as creating textures with this new technology."
SYS Systems are now looking ahead to MACH 2018 and the new opportunities and developments in 3D printing that are yet to come.