SYS to Showcase Stratasys 3D Printing Capabilities at MACH 2016
SYS Systems are to display the latest technologies in Stratasys 3D printing at the MACH exhibition, stand 5376 from the 11th – 15th April at the NEC in Birmingham UK.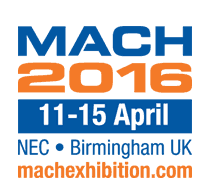 As a platinum partner for Stratasys in the UK and Ireland, SYS Systems are at the forefront of the latest 3D printing technologies, enabling you to unleash your imagination and revolutionise your product, all while improving time to market.
SYS Systems will be displaying the Objet 30, a professional, high end system that allows for accurate and versatile high end rapid prototyping, all in a footprint of a compact desktop system. The Objet 30 3D printer is the only desktop 3D printer in the world that can print in up to seven different materials, including transparent and high temperature photopolymers. The Objet30 features the industrys best print resolution so you get smooth surfaces, small moving parts and thin walls. The Objet 30 allows you to simulate plastics that closely resemble the end product, which is the perfect solution for any designer.
Also on display will be the Dimension 3D printer which offers performance prototyping in house with exquisite detail in real ABS thermoplastic. Stratasys ABSplus is up to 40 percent stronger than standard Stratasys ABS material and is an ideal material for conceptual modeling, functional prototyping, manufacturing tools, and end-use-parts. The biggest advantage of the Objet30 and the Dimension is that they will fit perfectly within your office environment, meaning you can easily bring your prototyping in house, and save time and money.
See live demonstrations from both of these 3D printing systems, and see for yourself what 3D printing is capable of, and how it can benefit your business. Don't miss out on a chance to see the capabilities of Stratasys 3D printing. There will be qualified and experienced technicians on hand to answer any questions you have about 3D printing technology and how it can benefit your business.