The easy way to make your 3D-printing ambitions become a reality
We know from experience that design and manufacturing businesses never look back after investing in 3D printing.
Cost-effective rapid prototyping, ultra-realistic modelling in a range of advanced materials, total design freedom and functional end-use parts – once they discover the true benefits and the potential of additive manufacturing, customers only ever want more.
With a range of upgrade and flexible finance options, we're dedicated to making it easy for them to expand their capabilities as their businesses grow.
That's certainly the thinking behind our latest deal, under which Stratasys Objet30 users can get up to the value of their machine back when upgrading to an Objet260 Connex3 system.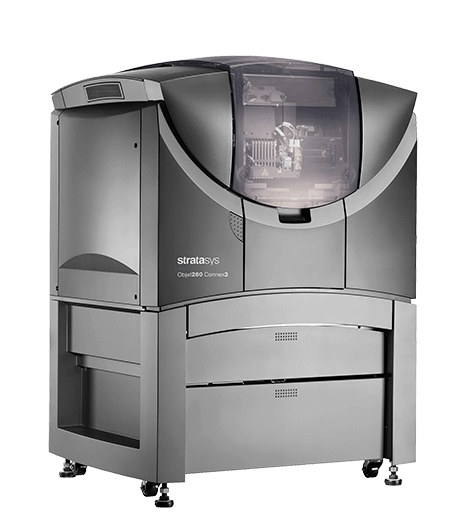 Why change and what are the benefits?
The Objet30 is an incredibly capable machine in its own right. Available in Prime and Pro editions, it combines the accuracy and versatility of a high-end 3D printer with the small footprint of a desktop system and is ideal for top-quality prototyping.
It offers up to 12 material variations and features the industry's best print resolution to yield smooth surfaces, intricate moving parts and thin walls.
The Objet260 Connex 3, however, is the gateway to a world of possibilities right from the office environment. Whatever the application, its advanced triple-jetting technology and brilliantly coloured multi-material capabilities empowers users to create anything from vivid opaque to stained glass-like translucent models, with hundreds of blended hue variations in between.
Material properties range from rubber to rigid, neutral to vibrant, standard to bio-compatible and durable to high temperature, with incredibly impressive detail and unerring accuracy.
Working directly from CAD and with minimal need for post-processing, the Connex3's versatility helps to take business operations to a whole new level.
Objet260 Connex3 at a glance
Soluble support
1,000-plus material options
Over-moulding capabilities
16-micron layer resolution
Rubber with two times better tear resistance than the Objet 30, with 250% elongation at break
Ridged material with four times better impact strength
60% faster print speed
25% increase in Z axis (200mm)
Three base materials loaded, meaning fewer changeovers
Advanced GrabCAD print software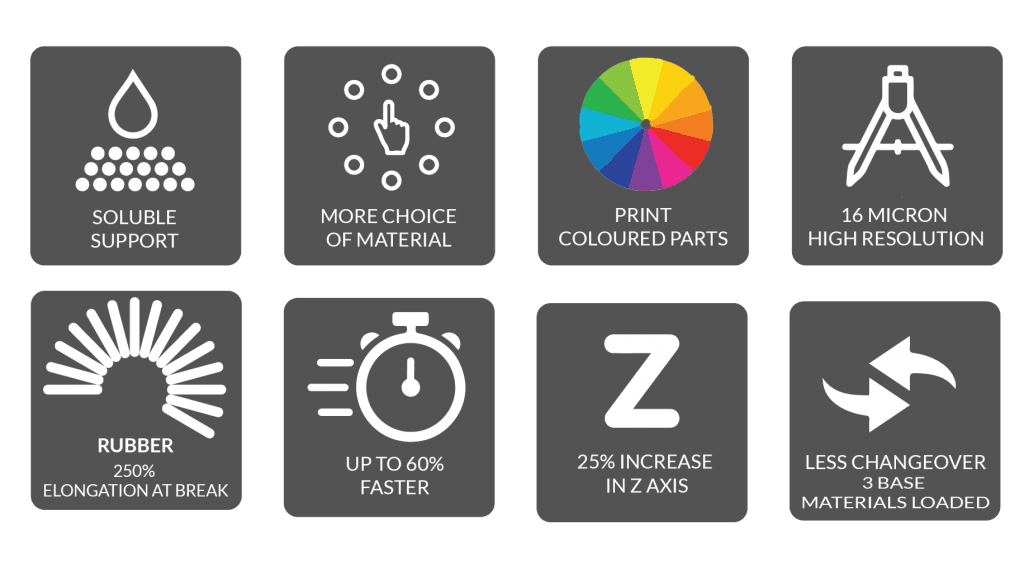 Trading in an old 3D printer not only gives a business a great return on its previous investment, but frees up capital to offset against the purchase price of a new system.
We also offer 0% finance to help spread the remaining cost over three or five years.
The Torus Group – which provides automated part measurement solutions for internationally renowned companies – is one business that has already upgraded to the Objet260 Connex3, and says its productivity has soared. Here's its story…