Turning 'good' into 'great' – how 3D-printing technology can grow with your business
Over the past decade and more, our experience in the additive manufacturing industry has told us that users of 3D-printing technology fall into one of three general categories.
Here, we look at the 'flourisher.'
Next-level performance
Once a business has discovered the benefits of an in-house 3D printer, they tell us without fail that they would never again be without one.
The next challenge is to help them reach their maximum potential by improving functionality and extending their capabilities.
Whether it's stronger and more temperature-resistant materials, an increased print tray volume, more consistent part quality or a faster build, the best-in-class Stratasys technology that SYS Systems supplies turns good operations into truly great ones.
'It keeps the product development cycle moving at speed'
Glasgow-based design and engineering agency Filament has clients ranging from individual start-ups to multi-nationals and, with the help of 3D-printing technology, helps each to bring their new products to market.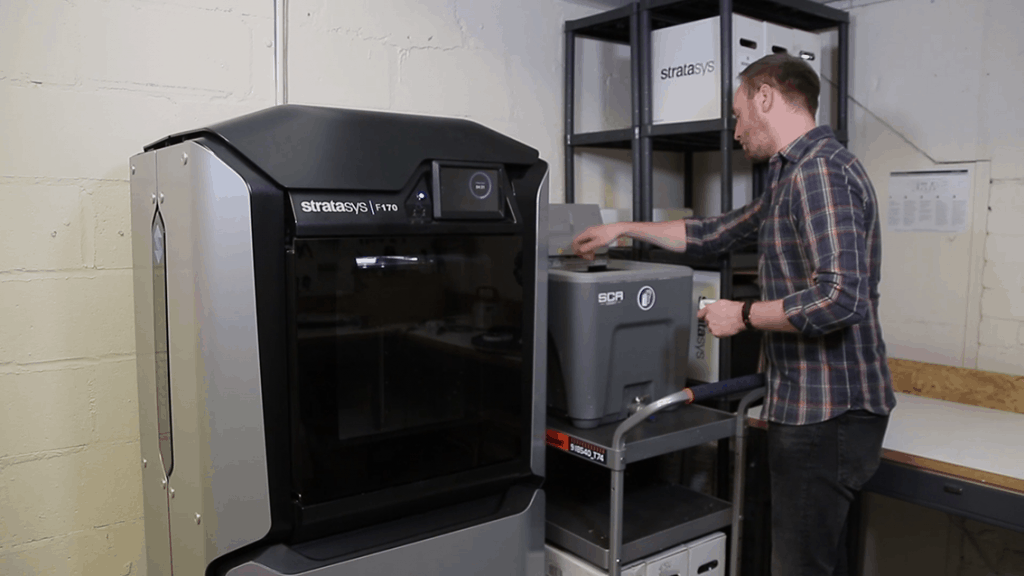 The rapid growth of the company forced it to rethink its strategy for meeting increased demand, leading to a decision to expand its additive manufacturing capabilities by trading in its desktop solution for the Stratasys F170 and FDM technology.
Co-founder Craig Lynn said: "The F170 is a workhorse. We know when we place a print on, no matter how big it is or how many parts are on the bed, it will print 100 per cent of the time.
"We're able to produce the 3D CAD model, load it on and the machine will be printing overnight, so it means our designers are actually getting parts produced and are able to get their hands on and test these parts the next day.
"It keeps the development cycle moving at speed, which you certainly need when you're working on not just one development project but on a number of them at the same time.
"If we were to rewind and go back to when we purchased our first machine, certainly with the experience we've had with the F170 to date we would have gone for something like it earlier in the life of the company."
'A multitude of possibilities with materials and build sizes'
Brown & Holmes specialises in the design and manufacture of bespoke workholding, precision machining and sub-contract machining solutions, supplying to end users and sub-contractors across the globe in industries such as automotive, aerospace, power generation, nuclear, construction and machine tooling.
Keen to continue to evolve its offering to customers, it identified 3D printing as a technology that ticked the boxes for achieving the next-level manufacturing it was looking for, purchasing Stratasys F170 and Fortus 450mc machines.
Engineering Manager Mick Waller said: "With regard to our customer base, they're looking at us now for newer and different materials beyond the conventional.
"There are over 17 materials we can print between the two machines, giving us a multitude of possibilities with different materials and build sizes. We can adopt the newer carbon fibre-type material to replace metal parts in our production solutions.
"Anything our design team can model we can print on these machines, so it's given us opportunities to be more experimental with designs and parts that we can manufacture.
"We bought the 3D-printing machines for our own use for manufacturing parts to put on our fixtures and solutions, but we're quickly realising that we can offer the printing service as a separate entity to our core business.
"We're hoping these machines become too busy and we grow our capacity to offer 3D-printed parts out to the market to new and existing customers."
'Greater design flexibility – and complexity doesn't increase cost'
Injection moulding specialist Rutland Plastics is a business undaunted by the prospect of positioning itself on the innovation front line.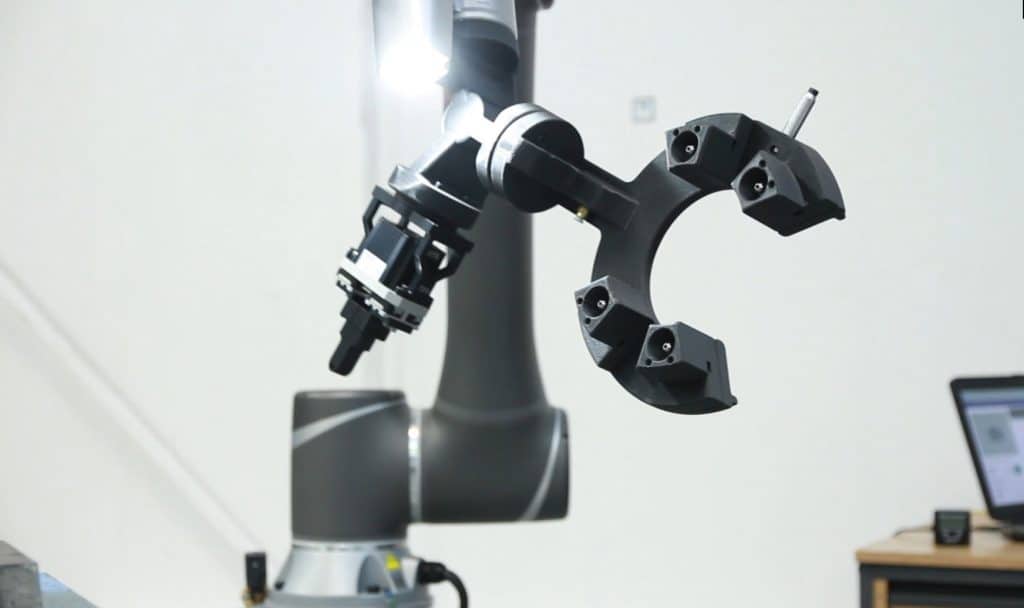 Its 30 moulding machines, which weigh anywhere between 25 and 1,700 tonnes, produce a diverse range of parts serving a multitude of industries, from medical through to consumer goods and utilities.
Since 2012, it has utilised in-house 3D printing for everything from design and mouldflow analysis through to prototyping, in-house tool making and injection moulding, ultimately helping to deliver first-class outcomes for its customers.
But its most recent investment in additive manufacturing is its most significant to date, to the extent that 3D printing is now an absolutely critical part of its production operation.
Design and Engineering Manager Simon Grainger said: "We recently replaced a Stratasys Connex PolyJet 3D printer with a Fortus 380CF because it accompanied the introduction we've made of using collaborative robots.
"The Fortus 380CF is ideal because it can print 30 per cent carbon filled nylon, which is excellent for producing end-of-arm tooling because it's strong and durable but also lightweight, meaning the robots can run faster and we can maximise payload.
"3D printing gives us greater design flexibility. It allows us to design end-of-arm tooling and jigs and fixtures for their specific purpose, and complexity doesn't increase cost.
"It allows us to incorporate features and mechanisms such as air channels, and we can also use GrabCAD software to pause prints so that we can stop and put components into the actual 3D-printed parts, such as magnets and sensors, and completely encase them.
"Other benefits include being able to produce functional prototypes which allow us to check fit, function and cosmetics.
"Up until now we've never been able to offer low-volume production parts, but the Fortus 380CF allows us to do this to bridge the gap from research and development to production."