Who needs metal? Discover these high-performance 3D-printing materials for manufacturing
Tough, reliable, malleable, high tensile strength, heat resistant and good conductors of electricity.
Thanks to a unique range of properties, metal has more often than not been the go-to material in manufacturing applications across a range of industries, from aerospace to automotive and everything in between.
However, working with metal is certainly not without its drawbacks. Fabrication is extremely time-consuming, for example, and the tools required for the job do not come cheap.
Post-processing, too, can be costly and slow, while some metals are less than ideal for creating complex geometries.
Today, modern manufacturers are seeking alternatives. Factories need more efficient production methods that deliver the lightweight but equally robust finished parts that they and their customers are demanding.
As additive manufacturing technologies evolve and the cost of entry becomes increasingly affordable, more and more businesses are turning to 3D printing as the solution.
Speed, design freedom, less waste and lower energy usage are among the advantages, but it's the impressive range of high-performance materials now available from companies like Stratasys that is really turning heads.
Stratasys Fortus 450mc
This advanced 3D production system can create accurate, repeatable and high-strength parts faster than ever before, with many of the engineering-grade and high-performance thermoplastics used in traditional manufacturing processes.
Suitable for jigs, fixtures, high-value factory tooling, end-use parts or functional prototypes to withstand stringent testing, the Fortus 450mc is one of the most versatile 3D printers in the marketplace and slots straight into the shop-floor environment.
Unlike some of its rivals, the machine has high-capacity material storage and material changes can be completed quickly and easily in under 30 minutes, keeping production moving at pace.
A simple-to-use touch-screen interface allows hassle-free maintenance, meaning there are no major training requirements.
Game-changing materials
Here are four materials printed on the Fortus 450mc that are delivering huge benefits across multiple industries.
Nylon 12 Carbon Fiber:
Nylon 12CF is an engineering-grade thermoplastic giving unparalleled strength for dependable functional prototyping, precise end-use parts and rugged tooling, often replacing low-volume metal parts.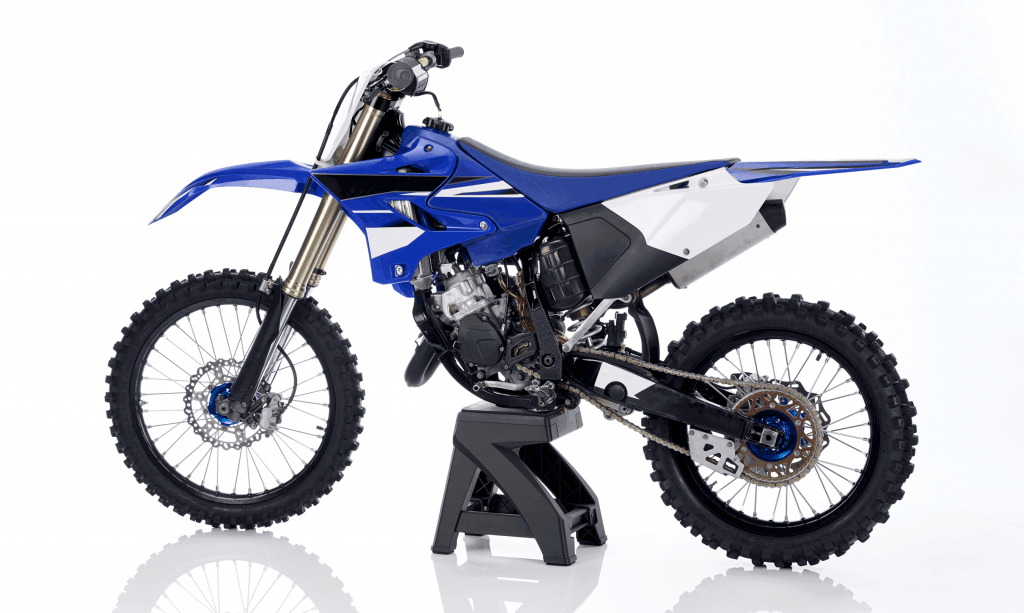 It contains 35 per cent chopped carbon fibres, compared with the 15 per cent figure of its nearest rival, and achieves 30 to 50 per cent higher density on finished parts.
Such traits make it a popular choice for UAV components and tooling in aerospace, for example, as well as for bumpers, fixtures and brackets in automotive and transportation, in addition to sporting goods and general manufacturing aids.
An easily soluble support system allows users to create more complex geometries, with the support material adhering to the build tray. It's a far more reliable method than gluing parts to the bed, which can lead to peeling and movement.
One exponent of Nylon 12CF is Rutland Plastics, an injection moulding specialist breaking new ground in collaborative robotics. The company is using the material for end-of-arm tooling due to its strength, durability and light weight, which allows robots to work faster and payloads to be maximised.
Request your free carbon fiber sample pack
ULTEM 1010:
A thermoplastic with outstanding tensile strength and thermal stability, ULTEM 1010 is the perfect choice for advanced tooling and prototyping applications in the automotive, aerospace, medical and food production industries.
It has biocompatibility certifications and is therefore suitable for custom food production tools and autoclave operations associated with sterilisation.
Bespoke workholding, precision and sub-contract machining solutions specialist Brown & Holmes recently added such capabilities to its operations to expand the material options it is able to offer its customers, who are based across the globe in industries such as automotive, aerospace, power generation, nuclear, construction and machine tooling.
Though the firm invested in 3D printing for its own fixturing solutions, it quickly realised that it would be able offer the printing service as a separate entity to its core business, unlocking its potential for growth.
Aerospace composite solutions provider IDEC, meanwhile, has cut the time, cost and material waste involved with traditional moulding through the use of additive manufacturing.
A preform tool was created in less than 60 hours using ULTEM 1010, significantly less than the four weeks typically required using conventional manufacturing methods. Compared with CNC machining using aluminium, IDEC saved 67 per cent on costs.
ULTEM 9085:
The well-rounded thermal, mechanical and chemical properties of this thermoplastic make it ideal for aerospace, automotive and military applications due to its flame, smoke and toxicity (FST) rating and high strength-to-weight ratio.
It empowers design and manufacturing engineers to print advanced functional prototypes and end-use parts without the cost or lead time of traditional tooling.
Marshall Aerospace and Defence Group is one business 3D-printing flight-ready ductwork in ULTEM 9085 at a fraction of the cost and time involved in using traditional manufacturing methods.
DIEHL, an aerospace manufacturer specialising in cabin and avionics, has developed a 3D-printed curtain comfort header to be installed on Airbus' A350 XWB jet airliner – reportedly the largest 3D-printed part ever to be produced for passenger aircrafts.
Antero 800NA:
This PEKK-based thermoplastic possesses excellent mechanical properties such as high strength, low wear and extreme heat and chemical resistance, as well as low outgassing characteristics.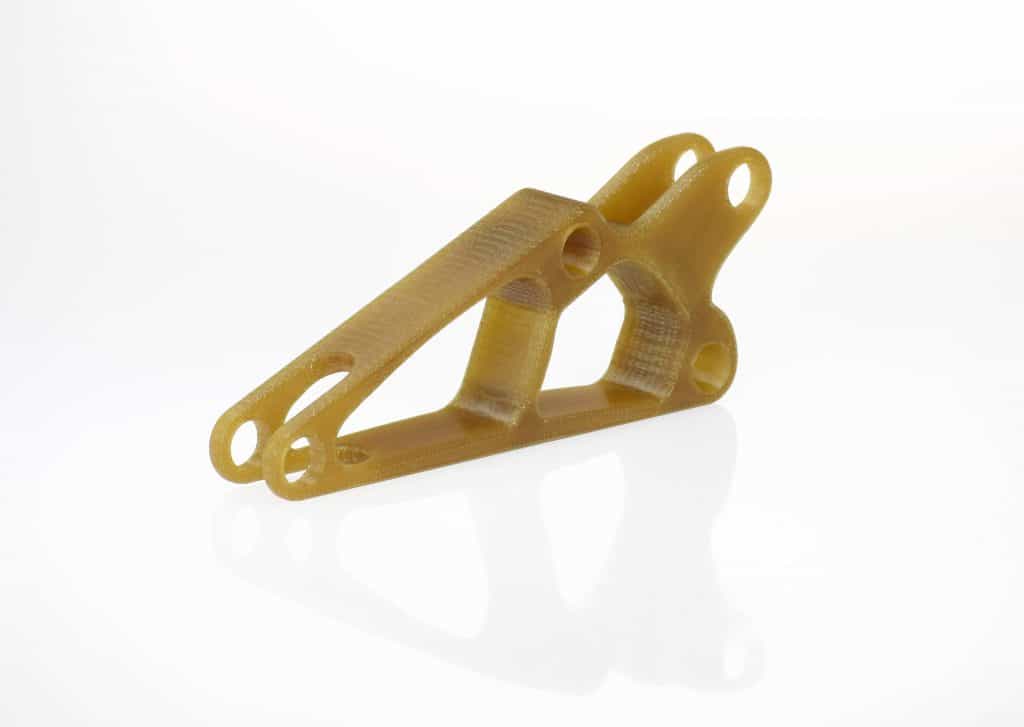 These superior qualities make it a lighter alternative to aluminium and steel.
It offers significant advantages for manufacturers, including the ability to produce low-volume and more lightweight parts on demand, helping to reduce waste and improving profitability.
Angel Trains, one of Britain's leading train leasing companies, has used the material to create fully approved interior components for in-service passenger trains, meeting strict industry standards.
The icing on the cake for manufacturers is that Stratasys 3D printers are backed up by GrabCAD print, an astute, easy-to-use software allows for simplified preparing, scheduling, monitoring and reporting of print jobs.
Recently, the laborious CAD to STL conversion roadblock in the GrabCAD platform was removed. Now, it is possible to work with a native CAD file and redesign tool paths of a part to give a better strength-to-weight ratio, allowing features like inserts, hardware and electronics to be incorporated into a final high-quality model.
The new feature streamlines design cycles and makes for a seamless transition when moving a build between applications.