The Stratasys F123 Series
Smarter Prototyping for Business
Minimal setup means you can plug and play to start 3D printing
Auto-calibration ensures you spend less time troubleshooting and more time 3D printing
Fast and easy material swaps streamline the transition between projects, so nothing slows you down. 2X the throughput
Engineering grade materials and new, cost-effective PLA option, soluble support
Smarter prototyping for your entire office. Now there's a more capable, more affordable professional rapid prototyping solution for your entire office — from the leader in 3D printing. The Stratasys F123 series combines powerful FDM technology with design-to-print GrabCAD software for the most versatile and intelligent solution available. Produce fast, effective prototypes for concept development, as well as highly accurate and robust parts for design validation and functional performance. Share projects between multiple users. Get your new product designs to market faster. And do it all without the need for dedicated expert staffing. It's just one more way we shape what's next.
FIND OUT MORE BY CLICKING ON THE BELOW TABS: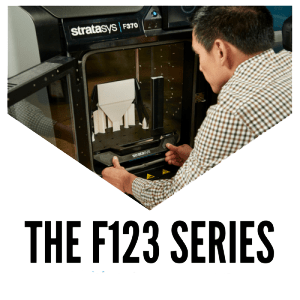 For the fastest and most efficient route to get your products to market- choose the Stratasys F123 series. Adept at every prototyping stage, from concept verifications to design validation, as well as functional performance, the series offers three printers, the Stratasys F170, F270 and the F370 to support a broad range of capabilities and budgets.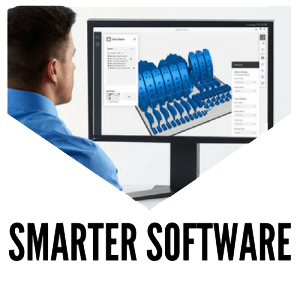 GrabCAD Print allows you to print directly from your favourite professional CAD formats, saving hours of time usually spent converting and fixing STL files.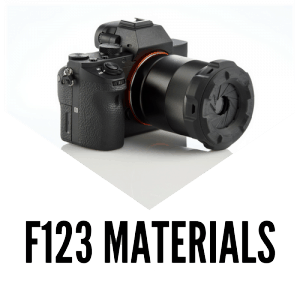 The Stratasys F123 series lets you print everything from fast, low-cost concept models to durable assemblies. And the Stratasys F123 series gives the option of up to four different materials, along with our easy-to-remove soluble support material. Create complex parts and assemblies with no compromise on accuracy, detail and repeatability. Even for your earliest design iterations, you can expect Stratasys quality and dependability.
Refresh Your Technology With a Stratasys 3D Printer
Trade in Your Exisiting 3D Printer