Print stronger parts with carbon fibre 3D printers
Engineered to create high-quality parts with superior materials offering a range of properties including high-tensile strength, chemical and heat resistance, and more. The carbon ready edition of the F370 CR makes 3D prints in chopped carbon fibre for best-in-class parts.
Primed for extreme applications, the F370 CR is carbon ready for the factory floor. It is perfect for creating right-first-time critical components, jigs, fixtures and high-value production parts. The F370 CR is a must-have for rail, aerospace, automotive and engineering applications where precision really matters.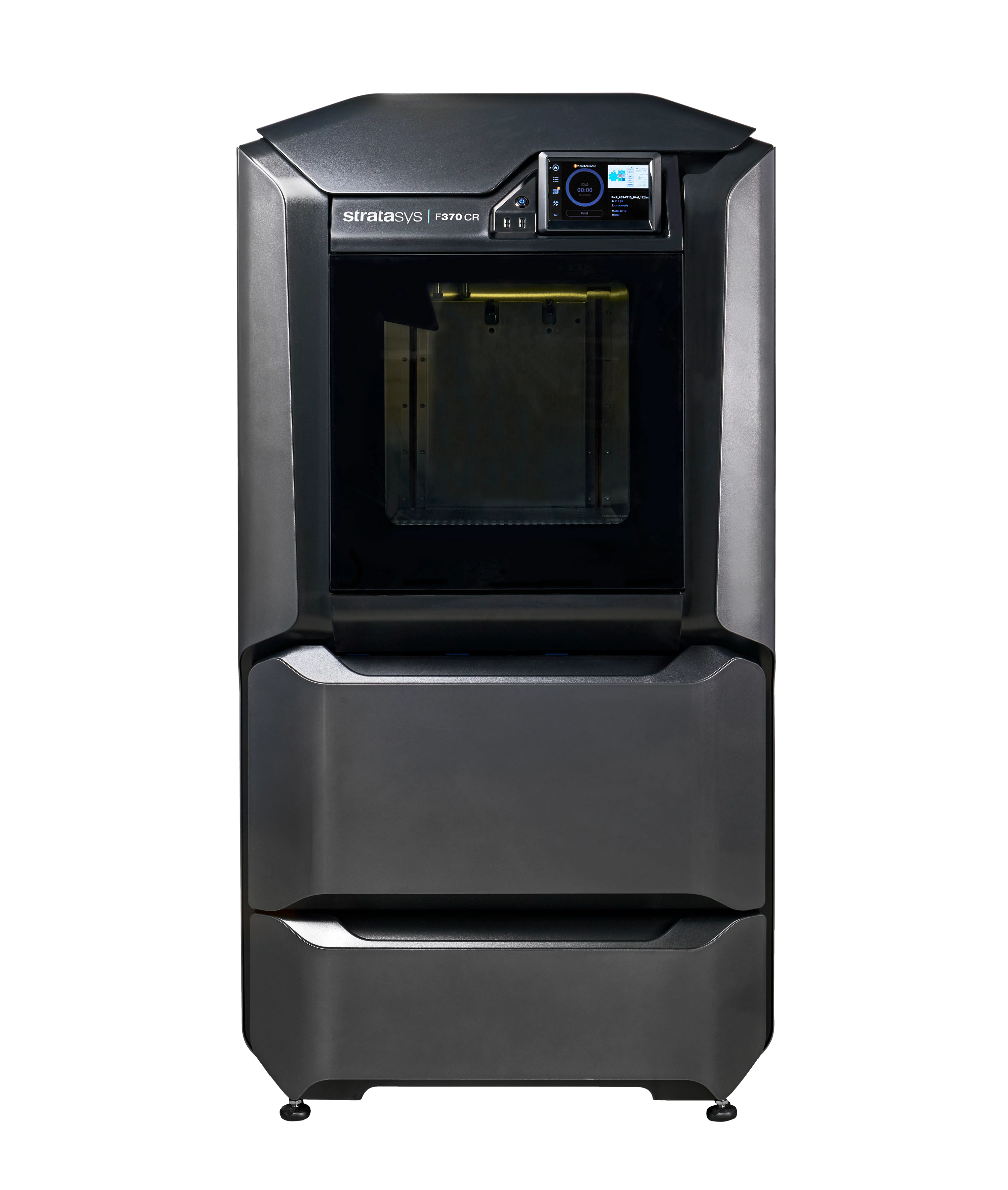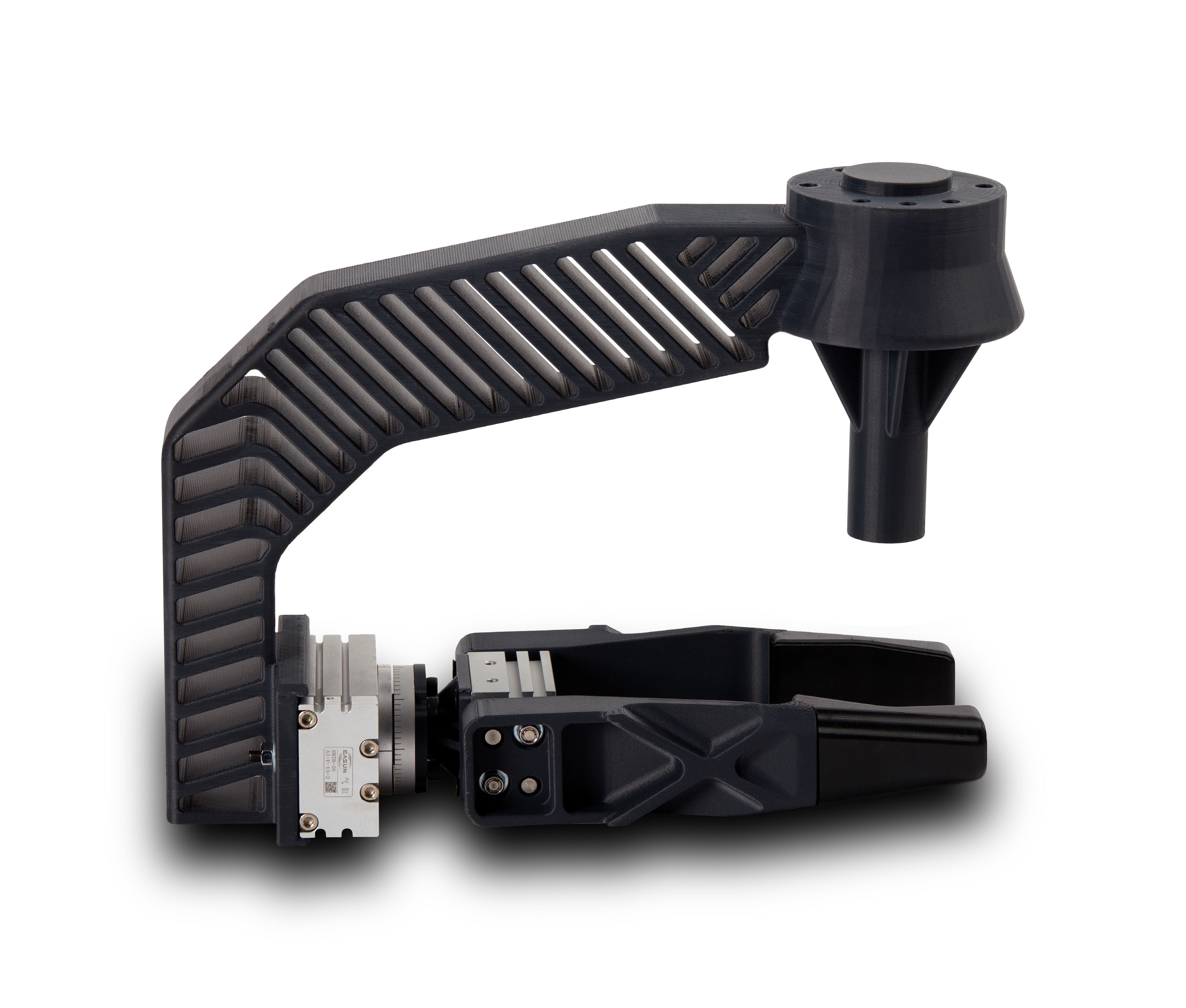 Reliable composite 3D printing – and a lot more.
Supplement machining with composite and carbon fibre 3D printing. The Stratasys F370 Composite-Ready printer offers carbon fibre and engineering-grade thermoplastics to build strong workholding fixtures, tooling and parts.
Precision 3D Printing. Easy as F123.
High-strength composites, diverse engineering-grade thermoplastics and open material capability unlock a wide range of applications on the most versatile composite 3D printer in its class.
Simple set up and operation means you can be printing in minutes. GrabCAD Print software provides an intuitive workflow and printer features are designed for easy functionality.
The F370 Composite-Ready 3D printer is built on the same platform as the highly-reliable F123 Series printers, with a demonstrated 99% uptime and 99% dimensional repeatability performance.


High-strength composite printing.
The F370 CR uses the best composite and carbon fibre filaments, ABS-CF10 and FDM Nylon-CF10, both reinforced with chopped carbon fibre, 10% by weight for strength and stiffness. F370 CR soluble support material enables complex designs that cannot be made with conventional machining.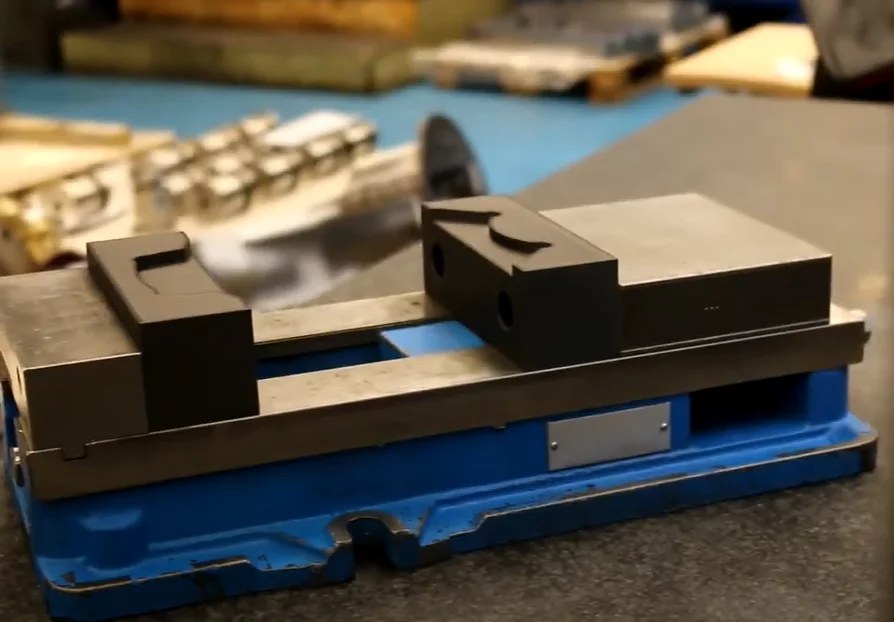 Composites like carbon fibre materials allow the substitution of machined metal for strong and rigid 3D printed soft jaws, fixtures and manufacturing aids.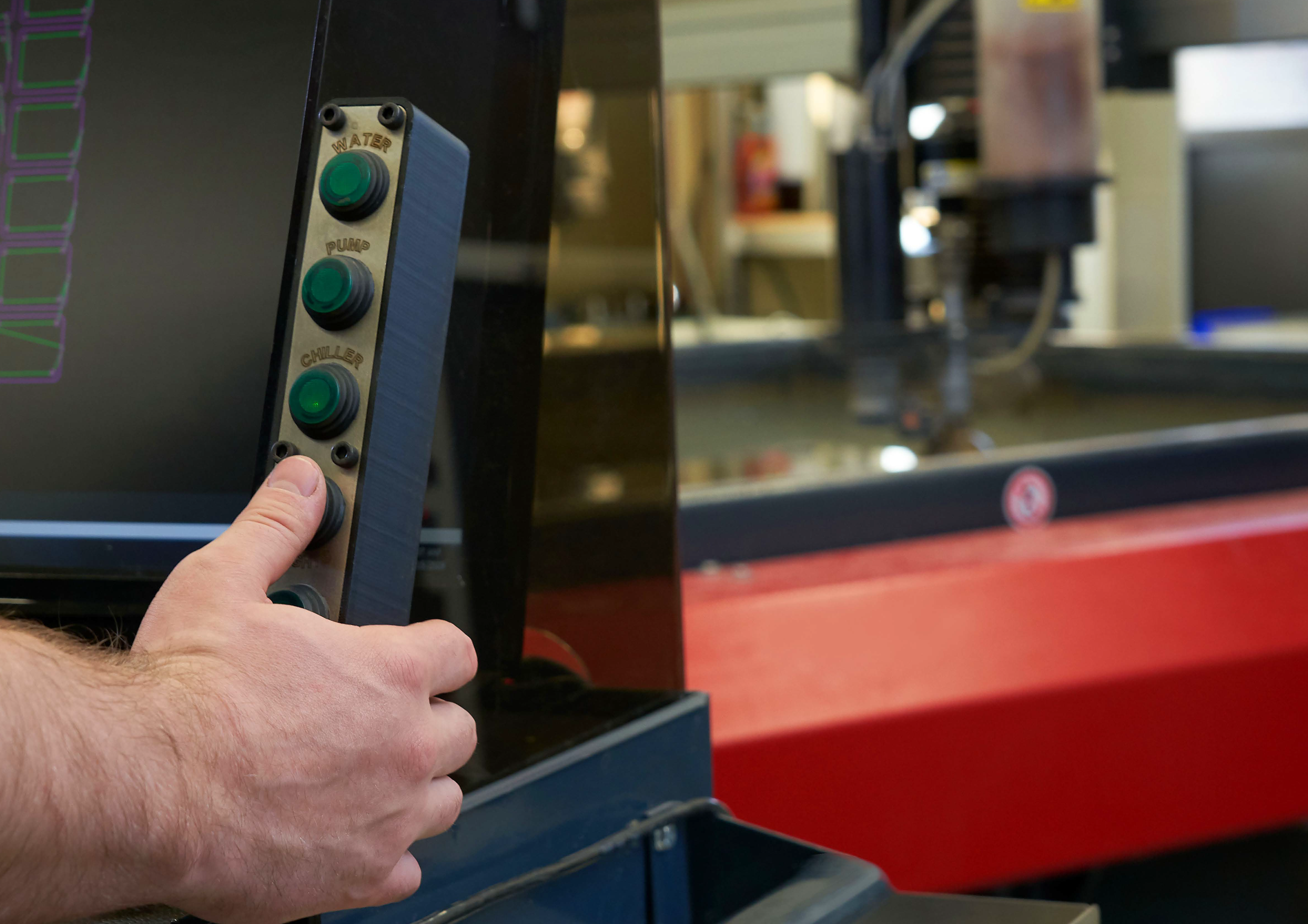 Composite materials provide the mechanical properties for durable low-volume production parts, eliminating the constraints of traditional methods.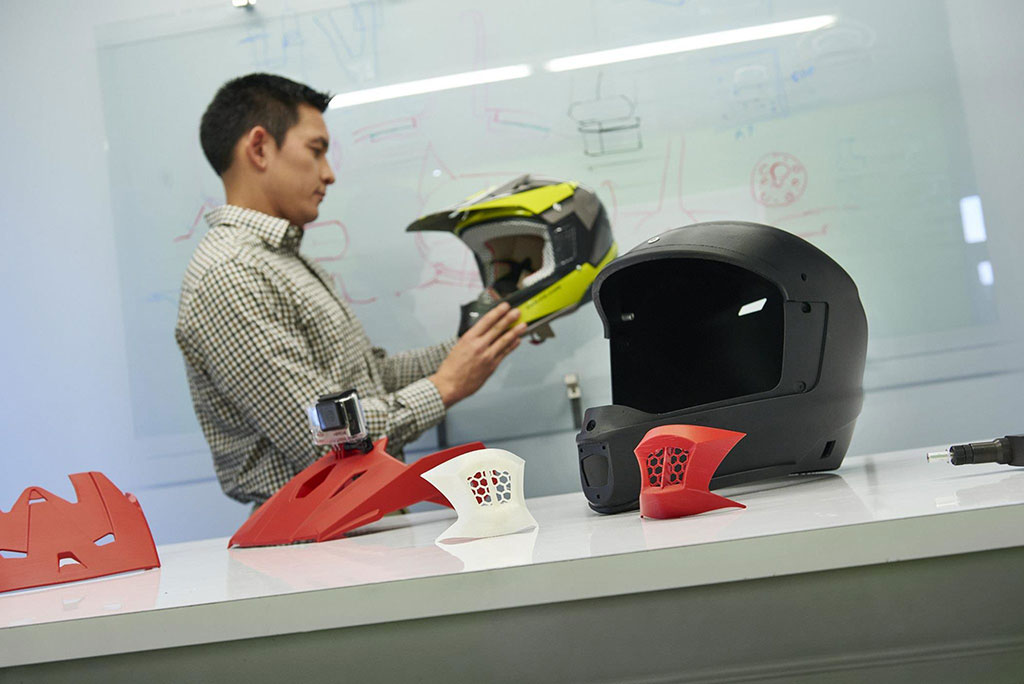 Capitalise on the high-strength capabilities of composite 3D printing to accelerate production with fast, iterative functional prototyping.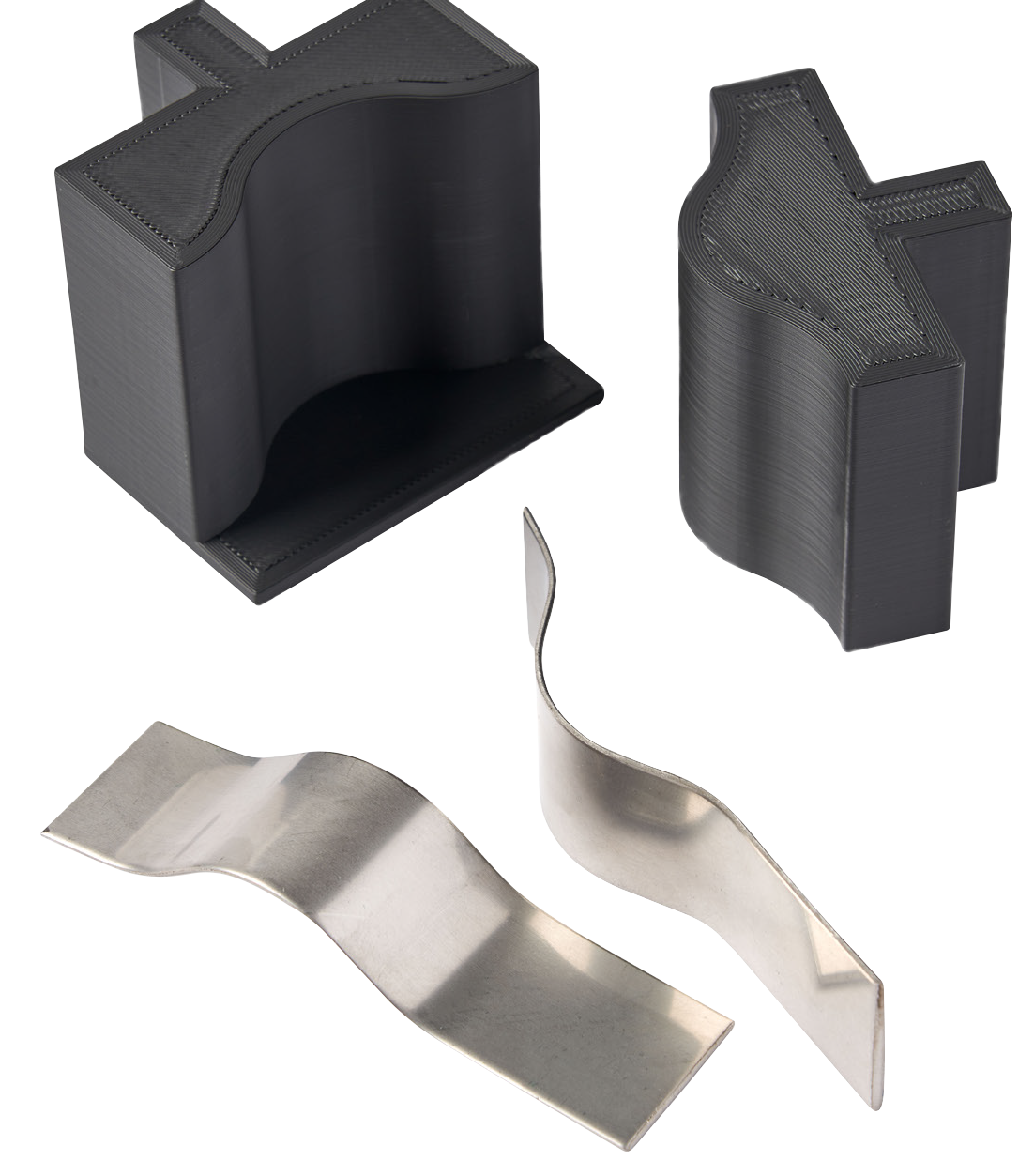 Application versatility enhanced by open materials
An open material platform enhances versatility even further by allowing you to expand your application space with new materials you develop or ones developed in partnership between Stratasys and a third party. 
Keep your options open with the F370 CR, the best carbon fibre printer for office use. You buy one printer but get the versatility of multiple materials, including soluble support, which offers the freedom to print any geometry without restriction.
Book a free demo for the F370 CR at our Additive Manufacturing Hub where you can see the full scope of Stratasys technology and how it can transform the way you work.
Download
specification sheet
Get the full technical data on the F370 CR today. Discover the key data points including information on build size, accuracy, speed and integrations for the F370 CR.