Industrial-sized 3D printers have opened up new opportunities for the automotive industry


In a crowded automotive marketplace, knowing how to gain the edge over the competition is critical to ensuring prosperity – and that's why the world's most renowned companies in this sector have turned to 3D printing.
With Stratasys technology it is possible to build durable concept models, prototypes, tooling and end-use parts on-site, allowing engineers and designers to work more efficiently, test more thoroughly and gain full confidence in the production process.
Why use 3D printing for automotive design and manufacturing?
Prototype, test and produce all manner of tools, jigs, fixtures and car-ready parts with unprecedented speed
Avoid scrap and retooling by testing injection moulds and other tools before machining them, maximising production-floor efficiency
Unleash the creativity of your designers and manufacturers with solutions that bring ideas to life, free from the usual time or financial constraints
Customise repairs, restorations and accessories with 3D-printed materials
Replace high-value, low-volume CNC-milled parts to dramatically speed up production and reduce costs. Avoid high machining costs for custom tools or parts needed for maintenance by creating jigs and fixtures quickly and affordably
Design, refine and iterate freely
Identify design issues more quickly by producing realistic prototypes for functional testing, before committing to expensive and time-consuming production
Produce better in less time
Produce fixtures and lightweight automotive parts for engines, suspensions, interior and more in a fraction of the time it takes using traditional manufacturing methods
View our Stratasys automotive range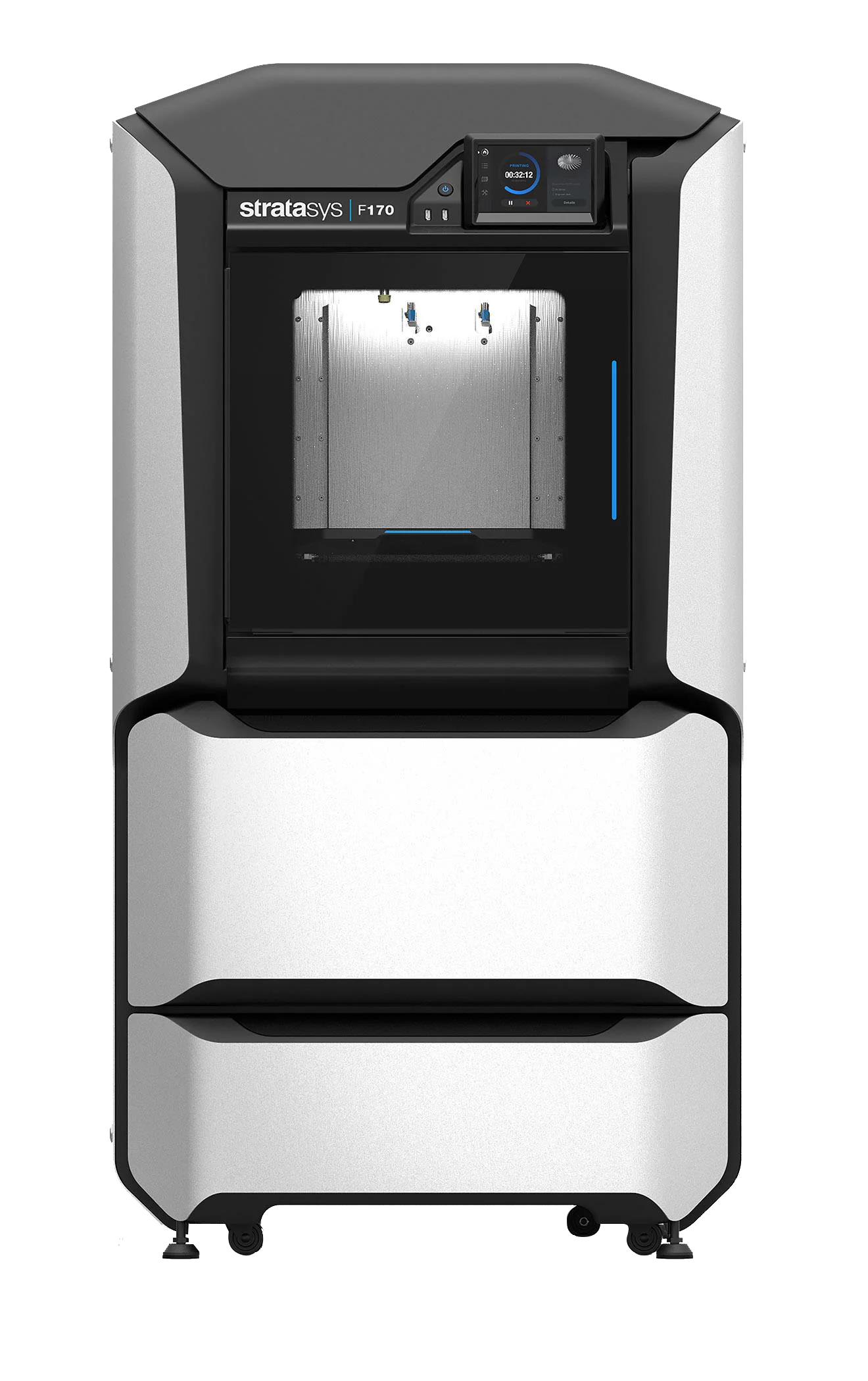 254 x 254 x 254 mm (10 x 10 x 10 in.) build envelope
5 materials
Prototyping, end-use parts, tooling and production parts
Parts are produced within an accuracy of +/- .200 mm or +/- .002 mm/mm
GrabCAD Print
2 material spool bays (1 model - 1 support)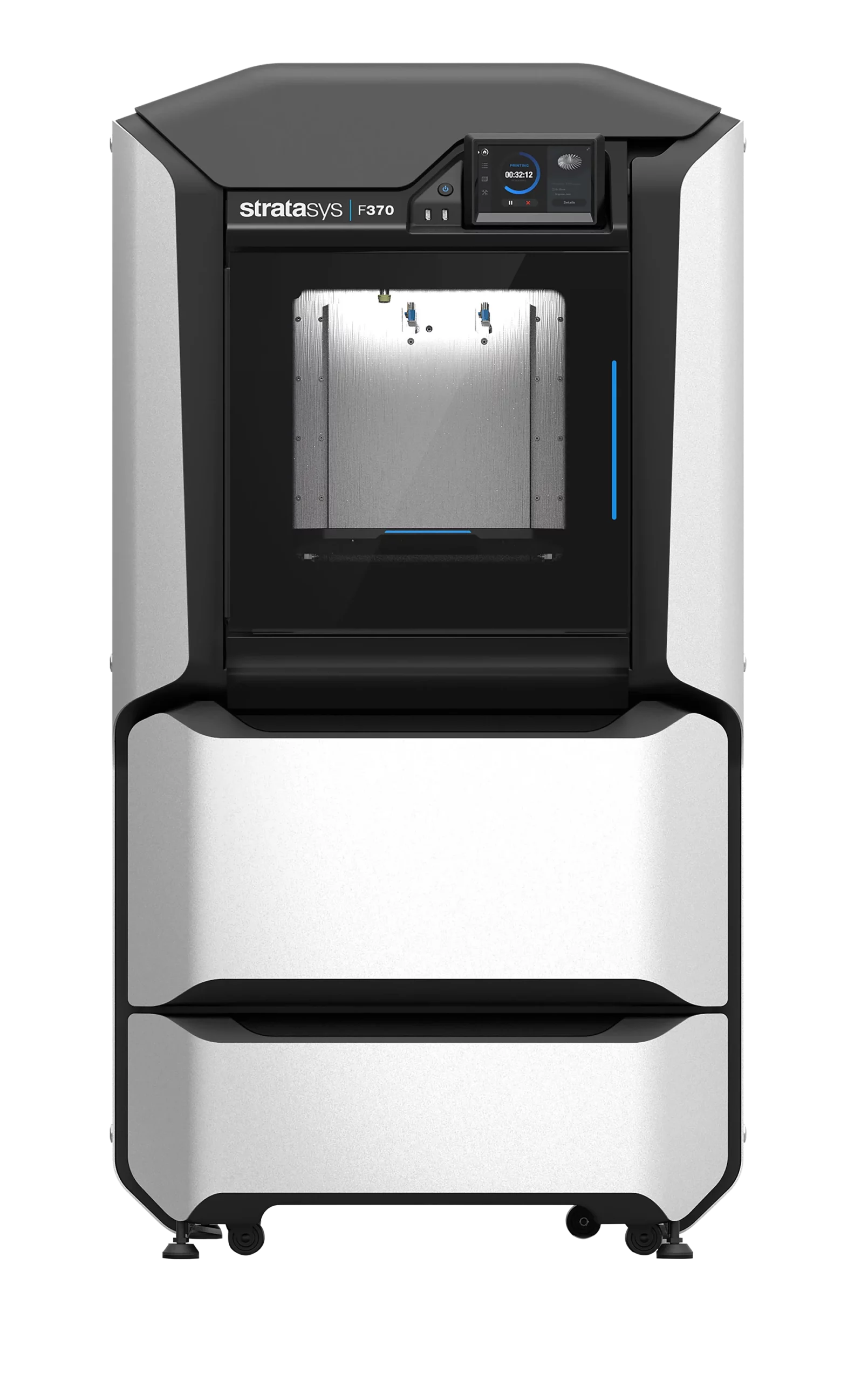 355 x 254 x 355 mm (14 x 10 x 14 in.) build envelope
8 materials
Prototyping, end-use parts, tooling and production parts
Parts are produced within an accuracy of +/- .200 mm or +/- .002 mm/mm
GrabCAD Print & Insight
4 material spool bays (2 model - 2 support)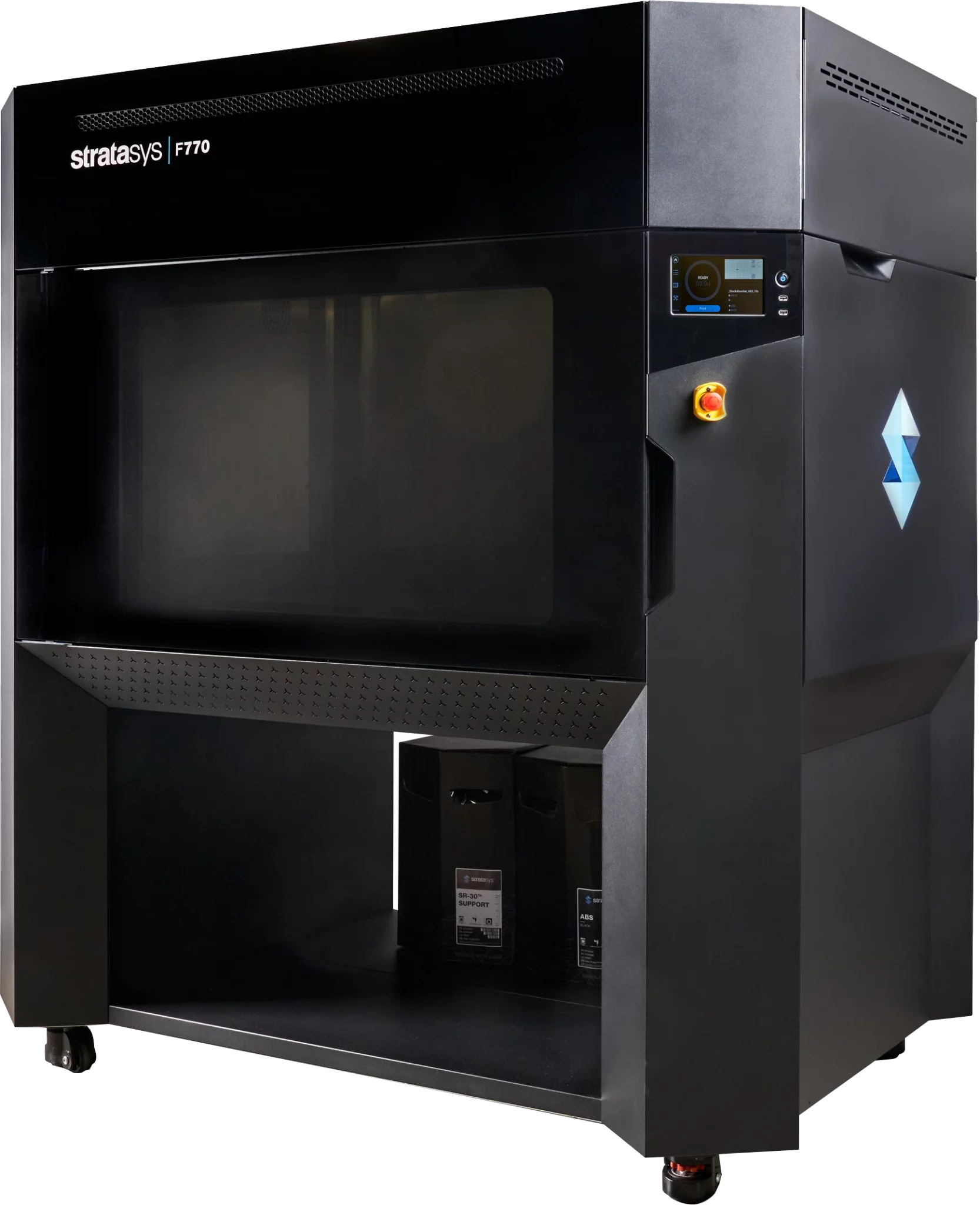 1,000 x 610 x 610 mm (39 x 24 x 24 in.) build envelope
2 materials
Jigs and fixtures, prototyping, end-use parts
Parts are produced within an accuracy of +/- 0.254 mm or +/- 0.002 mm/mm
GrabCAD Print, Insight, Control Centre, MTConnect
Material delivery 200 in3 coil box (3277 cm3)


Find the best 3D printer for automotive parts
Stratasys offers multiple options for fast and efficient 3D printing for the automotive industry – and at SYS Systems we help you explore the full range to find the best 3D printer for car parts – for you. No matter if it is motorcycle, bus, lorry or car parts you need – or parts for motorsport performance – we help you get the maximum out of additive manufacturing in automotive. 
3D printing in automotive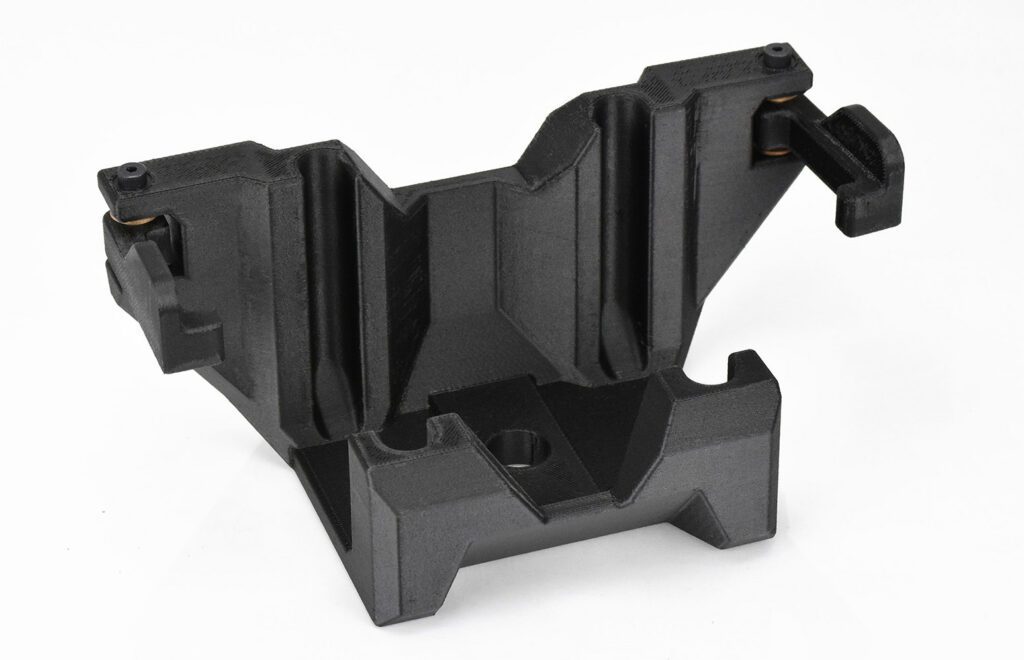 Modify and refine fast, flexibly and on budget
In the automotive industry, 3D printing offers significant advantages over conventional manufacturing techniques in terms of speed, flexibility, and cost. As 3D print jobs can be completed in a matter of hours or even minutes , they also offer greater flexibility when it comes to manufacturing large or complex parts. By allowing designers to modify and refine their designs on the fly.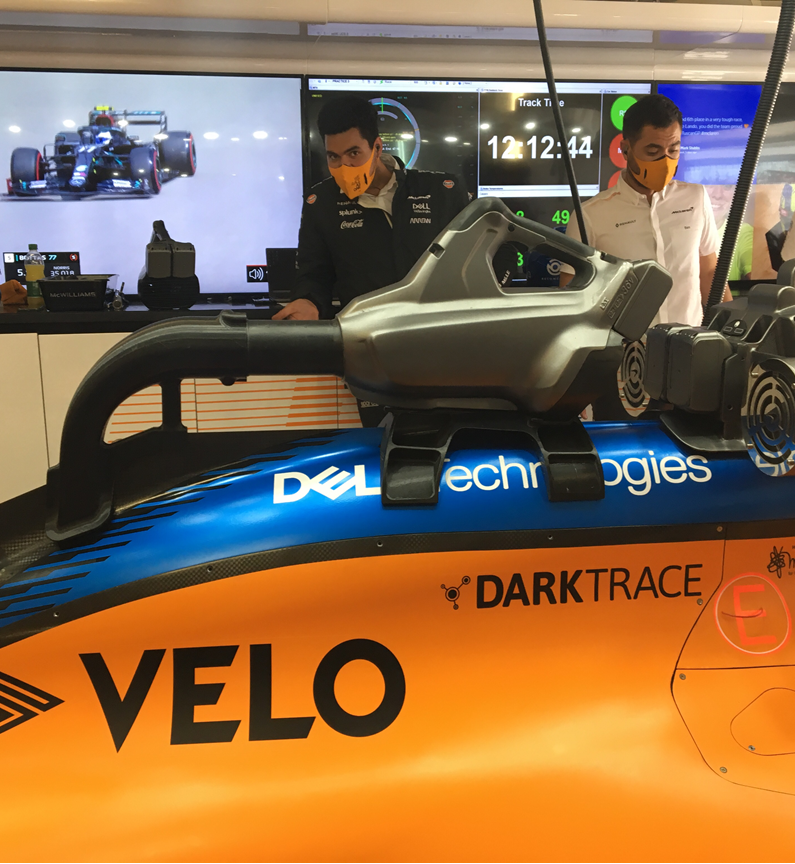 Who is using 3D printing in the automotive industry?
The automotive additive manufacturing market is fast moving and attracting more and more attention due to its range of benefits. Making manufacturing faster, cost effective and above all – flexible, many of the world's biggest automotive companies are turning to additive manufacturing to keep them ahead of the game. Multiple auto manufacturers are already using 3D printers to produce prototype parts for testing purposes. Porsche and Jaguar Land Rover have already used the technology to make prototype car parts, while Mclaren Racing are printing 9000 end use parts a year with Stratasys 3D printers. Peugeot used Stratasys' 3DFashion technology allowing 3D printing on to fabric, to create a continuous velvet interior for their spectacular concept model.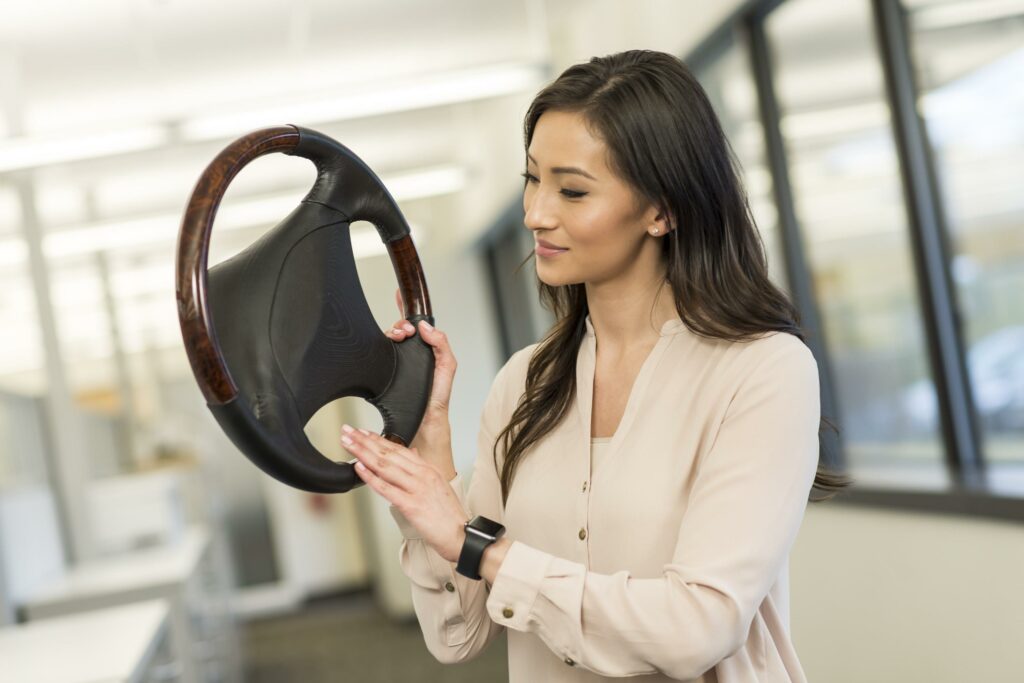 Additive manufacturing applications in automotive industry
From jigs, fixtures and workholdings to complement other manufacturing processes to fixing, maintaining and replacing car parts with 3D printing – there are no limits or design constraints for additive in automotive.
For developing door seals, gaskets and shock absorption components, for example, advanced rubber-like materials make the process seamless. Translucent materials facilitate fluid analysis, while acrylic-like materials can replicate dashboard parts with superior precision.
When models look and function like the real part, any issues can be identified and addressed immediately so that exacting tolerances can be satisfied and perfection can be achieved.So, for prototyping as well as 3D printing spare car parts – additive manufacturing excels.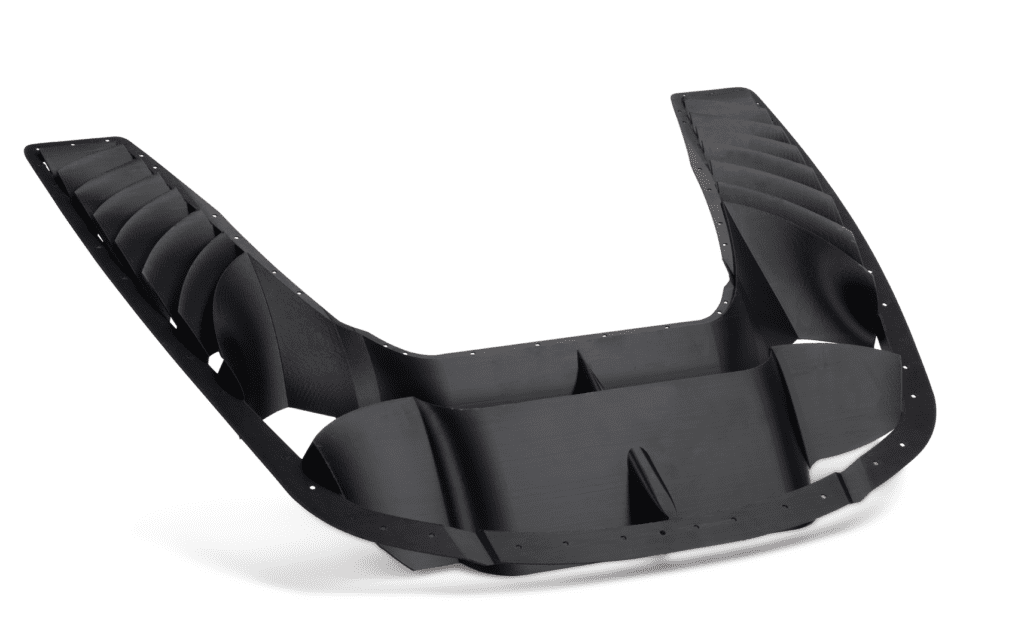 Rapid prototyping and testing using 3D printing in automotive industry
One of the key advantages of 3D printing over traditional manufacturing methods is that it allows designers to quickly and easily test and refine new designs without incurring the high costs of producing physical prototypes. In addition, as 3D printers are able to print multiple copies of a design simultaneously, they also help manufacturers meet the demand for short run production runs that are increasingly required by customers.
Moreover, while most 3D printers can replicate exact replicas of existing designs, they are also increasingly being used to develop custom products for individual customers. For example, some manufacturers are now creating custom car parts by scanning the contours of a customer's existing car and then printing them using specialist software.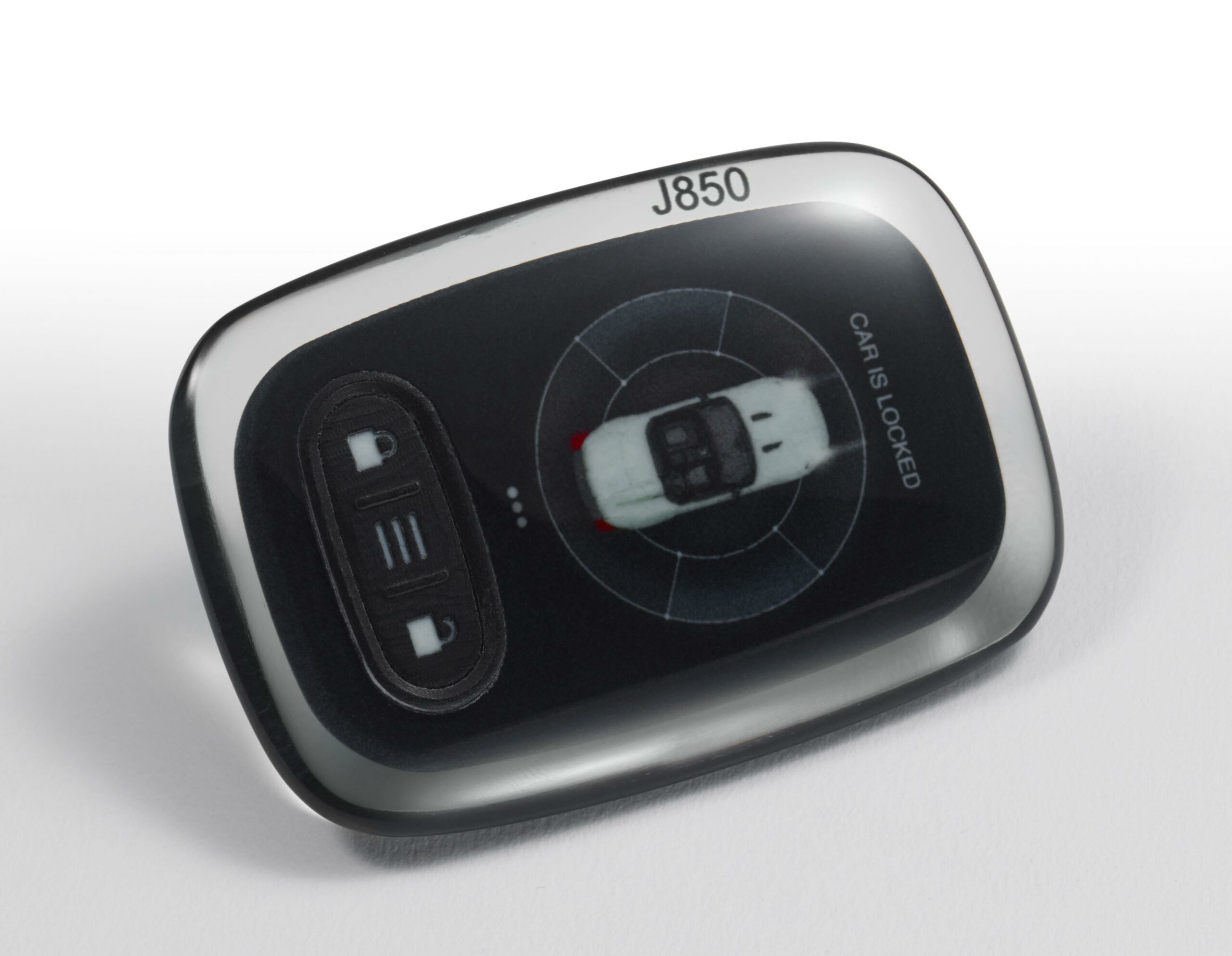 Advantages of additive manufacturing in automotive industry
Today's vehicles require materials that are strong and durable and are increasingly made from complex shapes using a variety of materials. Additive manufacturing (AM) enables manufacturers to use a wide variety of materials to build these products in a single process, which can reduce cost and improve quality by decreasing the number of steps in the supply chain and increasing design flexibility. AM also allows manufacturers to make their products lighter and more fuel efficient than traditional manufacturing methods, which can be especially important for electric vehicles.
The use of AM technology is expected to grow significantly over the next few years as manufacturers adopt it to produce increasingly complex products, reduce costs and risks, and meet environmental standards.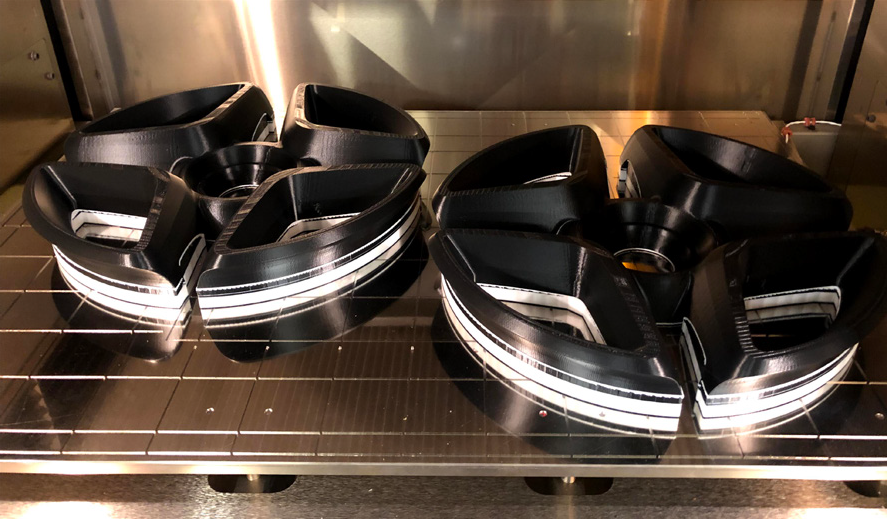 Companies with shorter supply chains may find they have a competitive advantage over their competitors, as they can save money by avoiding long and costly supply chains. It is also possible for small companies to have an advantage over larger competitors by manufacturing their own parts in-house instead of outsourcing their production to a third-party manufacturer.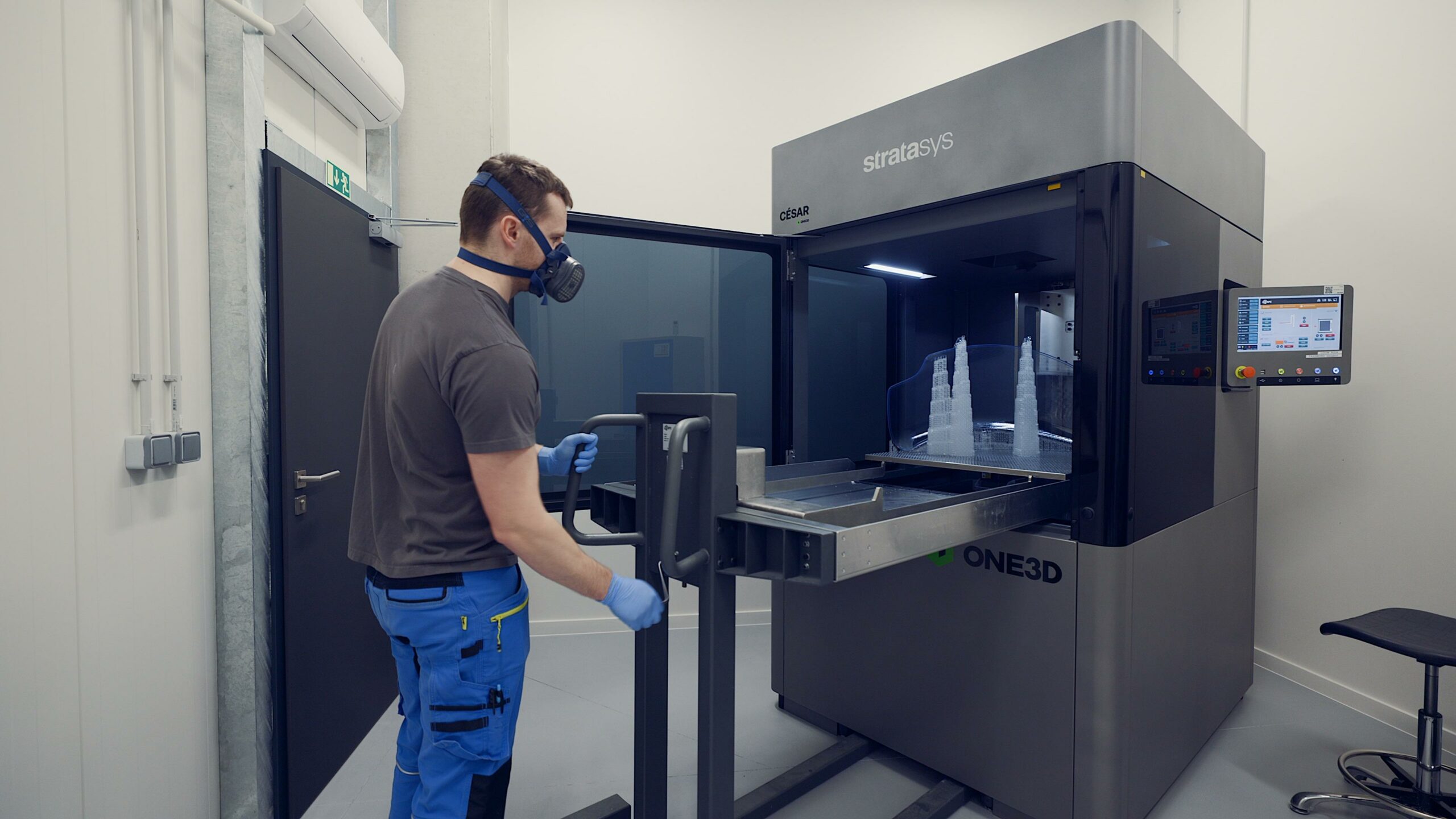 By replacing expensive and time-consuming machining processes with 3D printing, automotive companies can significantly reduce the cost of making prototype parts and components before mass production begins.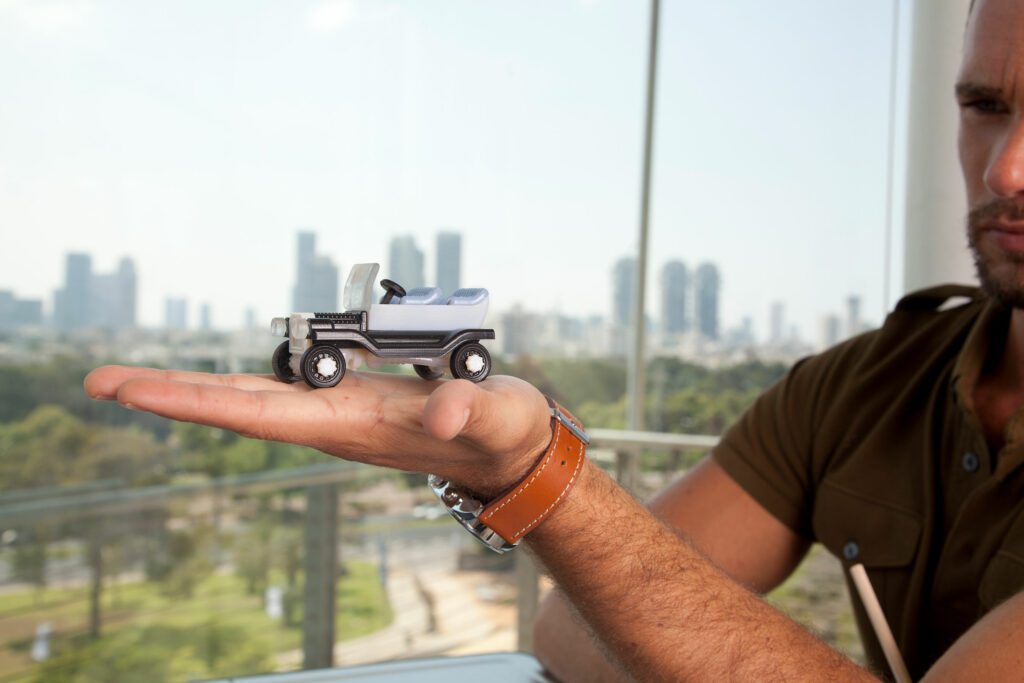 Typical production times for manufactured parts using traditional methods can be weeks or months. With 3D printing, this timeframe can be significantly reduced. As a result, companies can avoid large capital investment costs at the beginning of the production process.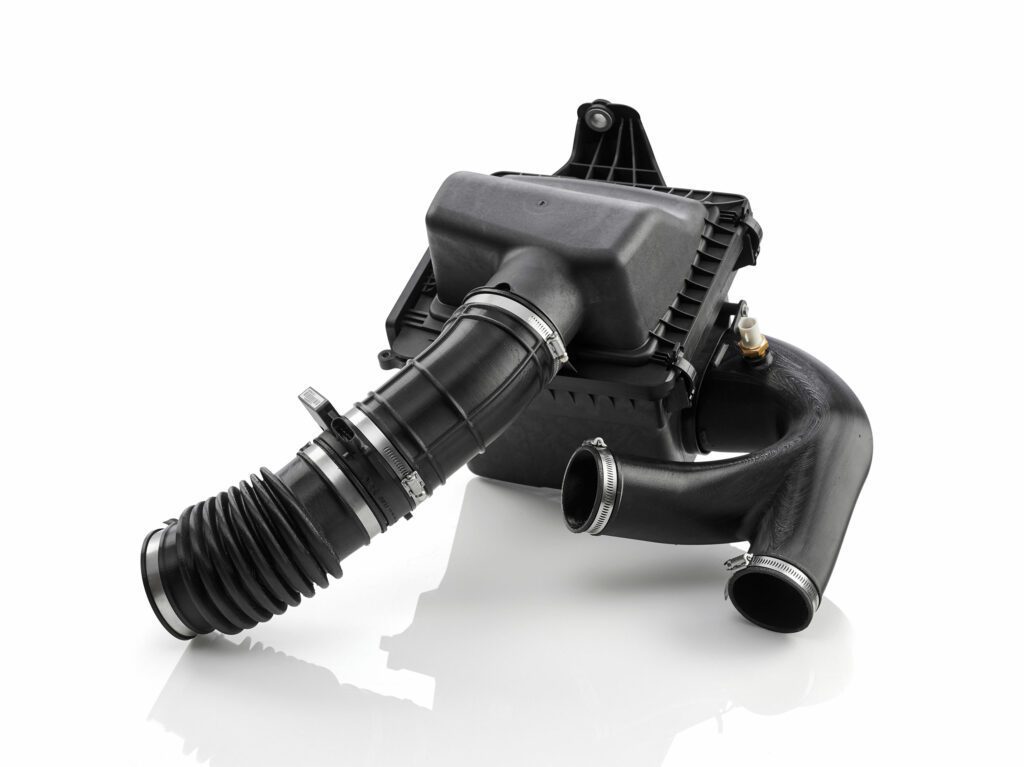 Get ahead of the competition
Reducing the time it takes to make prototypes means that companies can get new products to market more quickly without having to wait until new parts can be produced. By using 3D printing to produce automotive parts on demand, companies can adjust to changing demand and avoid having to maintain a large inventory of spare parts that could be used to manufacture different products, increasing their overall manufacturing flexibility.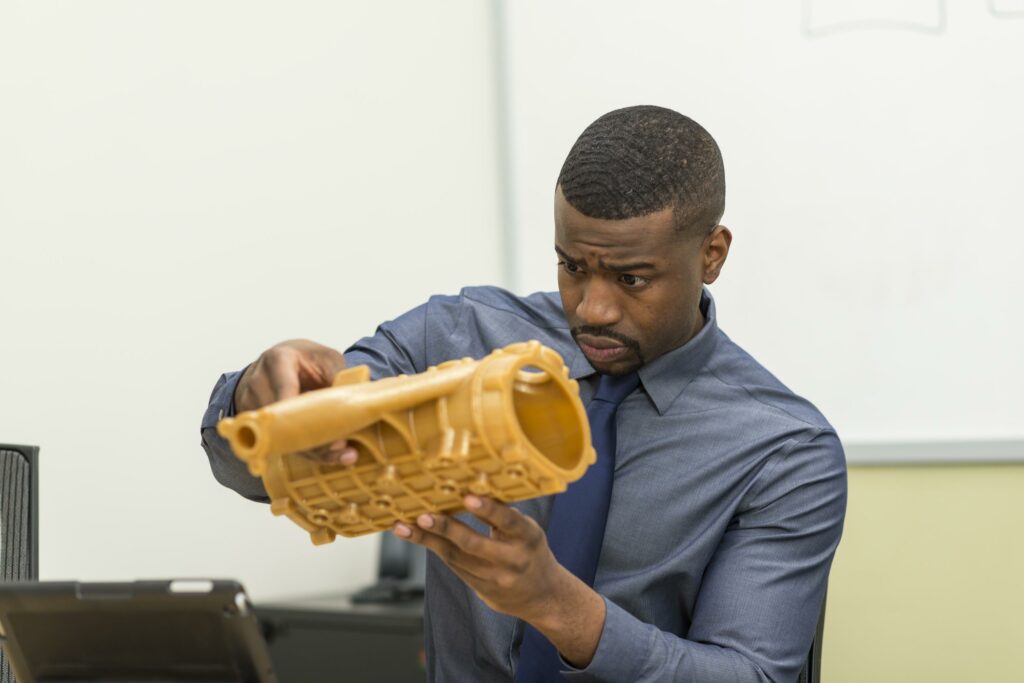 Using 3D printing technology to manufacture small batches of spare car parts can also be more cost-effective than purchasing replacement parts from an outside supplier each time a part needs to be replaced.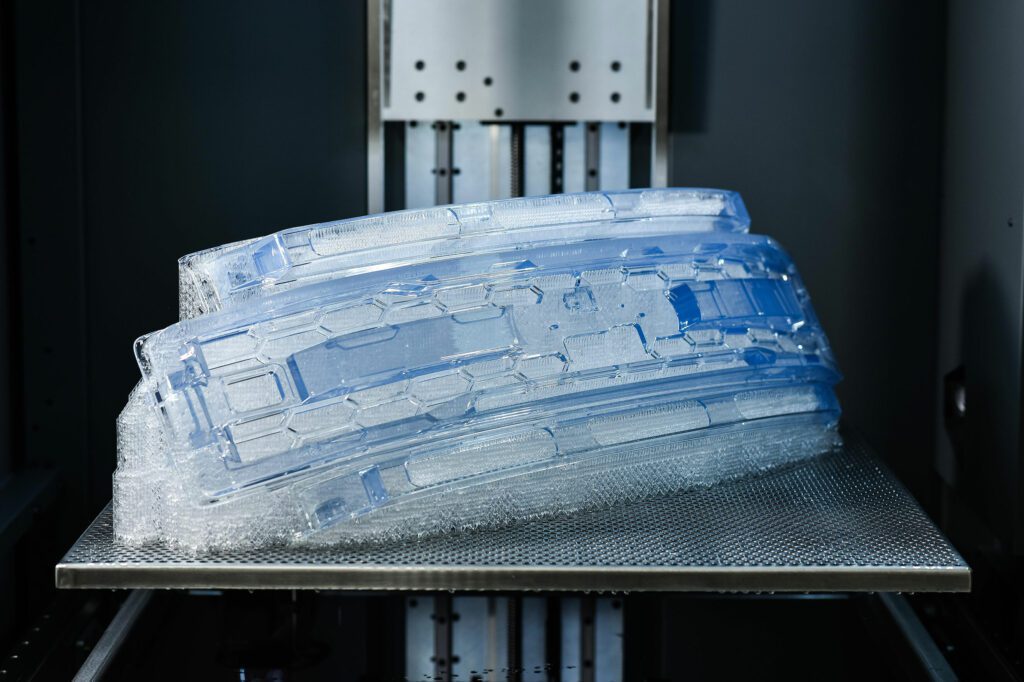 Manufacturers can produce parts with complex geometry that could not be produced using traditional manufacturing methods, allowing them to create innovative new designs and increase the flexibility of their product offerings.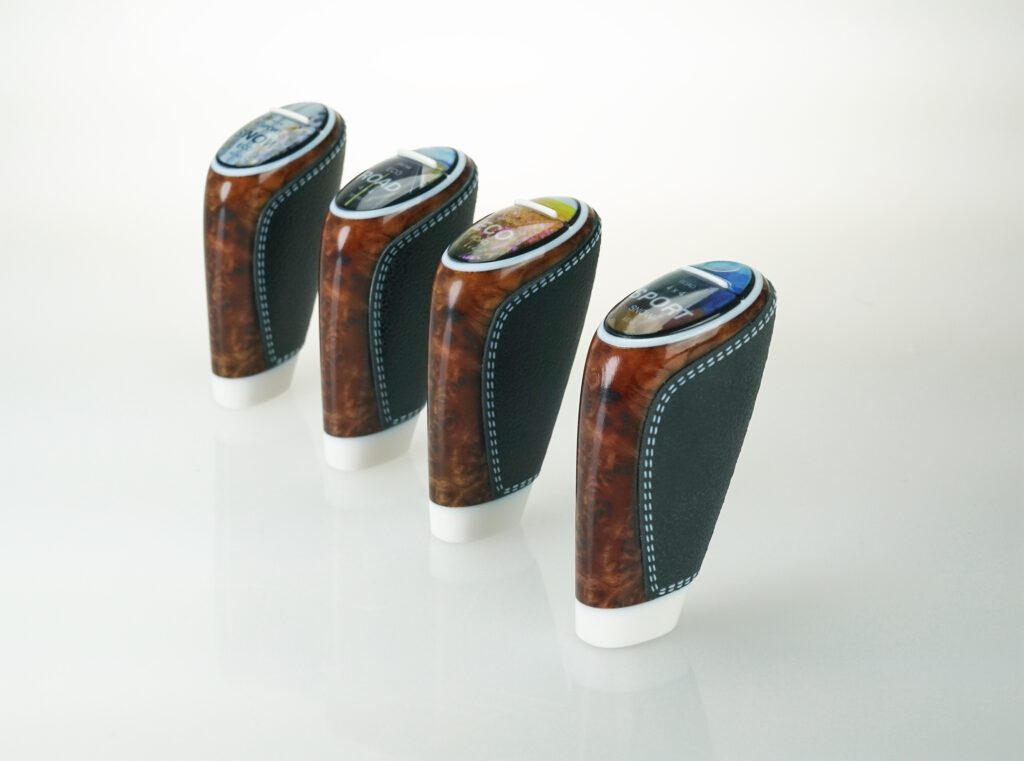 The automotive industry has been quick to embrace the benefits of 3D printing for prototyping and testing purposes. The unique properties of additive manufacturing technology can help automakers create custom parts to meet specific requirements and create more bespoke and personalised parts.
Get in touch with an expert today and we will help you take your dental lab into the future. No matter if you want to explore the effects of 3D printing in dental or if you would like to discover the best dental 3D printers, we will help you get the information, insight and expertise you need. 
Alternatively, you can find out about the specification, service and price of a dental printer today. We are here to help you get it right.