3D printing makes it possible to produce tooling faster and at a lower cost per part.
Stratasys 3D printing for composite tooling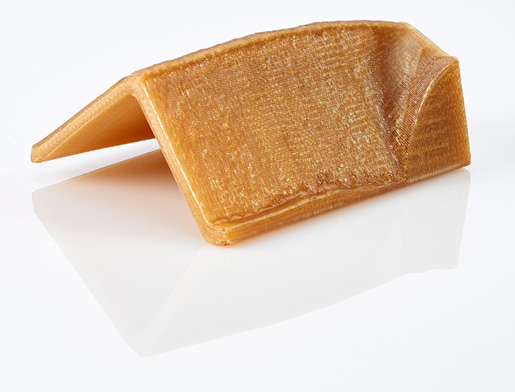 Additive manufacturing can transform your tooling stations. By using 3D printed tools, you can create composite tooling that is stronger and more durable than traditional machining methods.
3D printing helps to maintain high-quality production and efficiency by creating custom tooling and fixtures, affording manufacturers extra flexibility and shrinking legacy costs. Whether they're used for forming, location, cutting, assembly, testing or inspecting, Stratasys technology is ideal for 3D printing tooling, can streamline processes and improve consistency.
Why use 3D printing technology for tooling?
Fast turnaround at low cost
Reduce lead times on forming tools. Increase foundry business by making investment casting patterns more viable for customers, by reducing lead times and eliminating high tooling costs
Create manufacturing tooling quickly in production-grade, high-performance materials. Build lightweight, agile, low-cost composite tools and incorporate greater functionality.
Design, refine and iterate freely
Achieve innate design freedom by allowing engineers to make changes quickly, with the end product in mind. Combine specification with functionality to produce parts right the first time. 


Advantages of using 3D printing for composite tooling
Digital inventories mean fewer lost parts and better inventory control.
Eliminates waste due to excess material and post-production sanding.
Digital modelling tools allow users to easily create complex shapes without the need for expensive and time-consuming machining processes.
Ideal for small batch and custom production runs.
Flexible materials allow engineers to create more complex geometries and help reduce tooling costs.
Environmentally friendly — no harmful chemicals are used in the manufacturing process.
Very fast turnaround — lead times can be reduced to just a few days.
Lower maintenance costs because there are no tool breakages, and repairs are easy and inexpensive.
Quality construction that is stronger and more uniform than conventional machined tools.
Composite materials offer greater strength and durability than wood or metal parts.
Better fit and finish because the part can be built in the exact size and shape required.
Print on demand with GrabCAD Shop so you never run out of supplies.
Get the best 3D printed tools