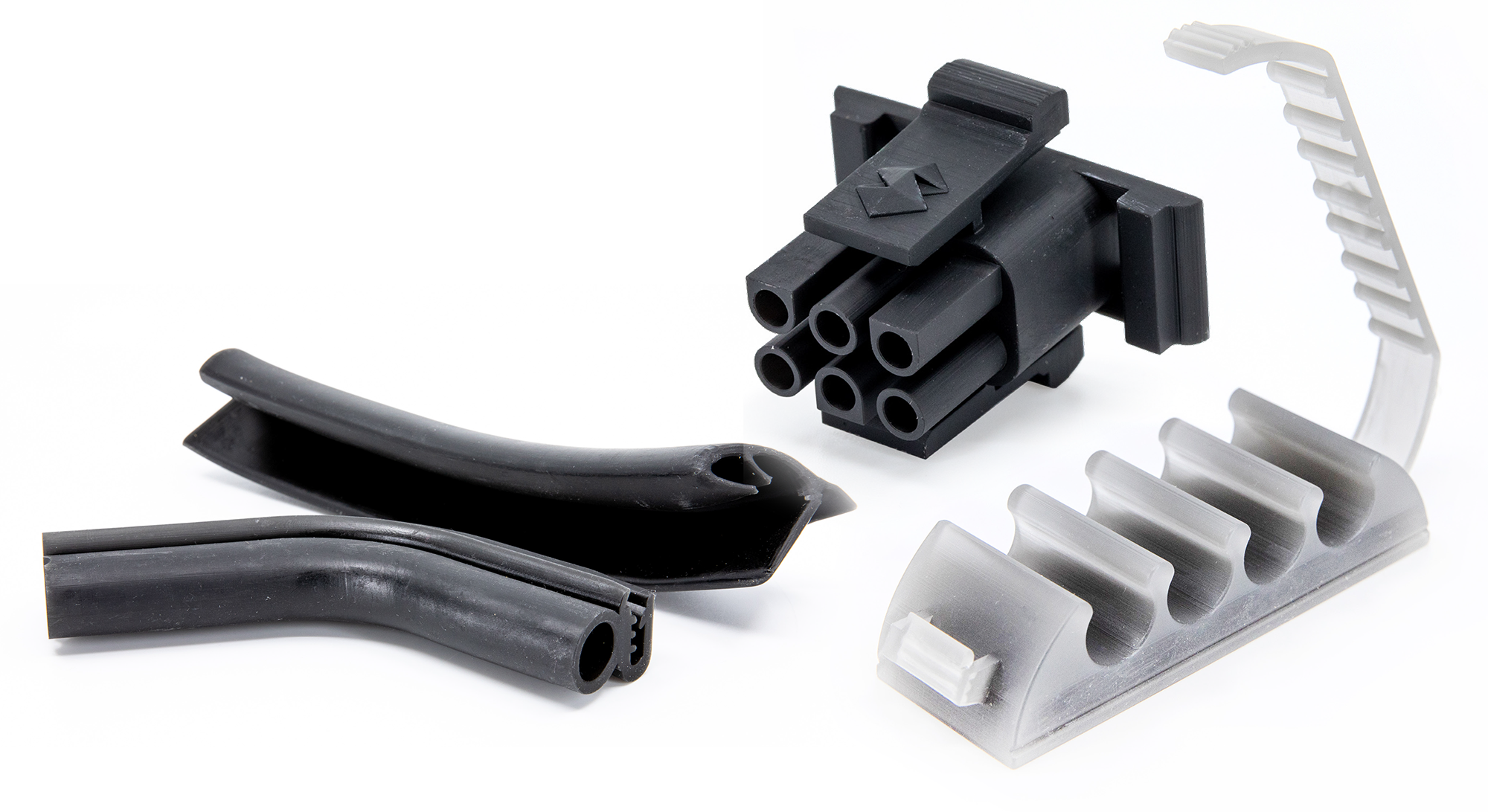 Build parts for the extreme
It takes an ecosystem to transform an industry. Stratasys works with leading chemical companies to co-develop innovative photopolymers in several categories to unlock end-use applications in 3D printing. Choose from a wide range of single component, commercial-grade materials developed on and validated for Origin One.
P3 technology brings materials with elastomeric-like properties to your 3D printing system. Your design's flexibility and transparency bring new life to multi-material prints that were previously impossible to create.
Speed. Precision. Fine finishes.
P3 material's wide range of mechanical properties ensures they can be used in a variety of applications, particularly where high accuracy, fine finishes and cosmetic surfaces are required, from consumer products such as smartphones to mechanical equipment like aircraft engines.
Stratasys Origin One and Origin One Dental 3D printers utilise the full capabilities of P3 technology, enabling low-cost, fast output of precision parts. The technology lends itself to a wide range of compatible resins with long shelf lives that have advanced properties including biocompatibility, heat and chemical resistance, high-tensile strength, flexibility and more, making it perfect for mechanical and medical parts as well as prototypes and products. 
P3 materials can withstand temperatures up to 260°C without compromising the material's form or durability. The flexible nature of the material means you can print parts that withstand extreme conditions.
P3 materials are designed with UV stability in mind making them ideal for outdoor applications exposed to the sun. Certain materials can be printed multiple times without requiring additional post-processing of printed parts.
Precision engineered to produce precise geometries even under high stress and duress, the toughness of P3 materials make them ideal for use in extreme environments and extreme load bearing situations.
Resilient elastomers for durable 3D printed parts, with high tear strength and Shore hardness values comparable to nylons, in addition to shape memory and rebound performance similar to rubbers.
Engineered to meet stringent medical requirements including biocompatibility, freedom from heavy metals, glass reinforcement for impact resistance and high thermal and chemical resistance.
Low pressure casting moulds for rapid prototyping using three-component UV-curable resins.