What is PolyJet 3D printing?


PolyJet 3D printers utilise state-of-the-art technology capable of printing high-definition models with incredible detail and accuracy.
First developed by Objet, part of Stratasys, in 1998, Stratasys PolyJet printers can produce specialised moulds, prototypes, medical models, jigs, fixtures and other manufacturing tools, as well as incorporate the widest variety of vivid colours and materials into a single print for unparalleled efficiency and versatility in product development.
Using advanced PolyJet technology and a specially formulated photopolymer material, PolyJet 3D printing technology forms your model layer by layer to create the finished product. The end result is a highly-realistic and durable model or complete part.

How does PolyJet 3D printing work?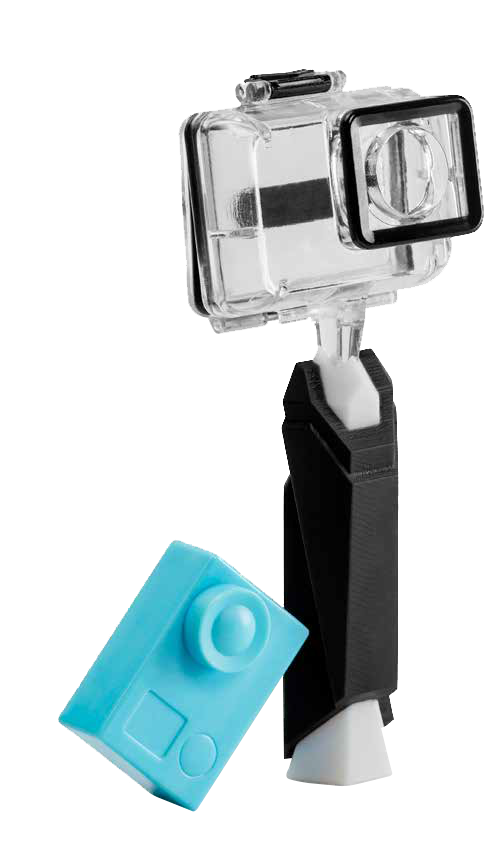 The PolyJet 3D printing process works in a similar way to the inkjet technique, but instead of jetting drops of ink onto paper it jets layers of curable liquid photopolymer onto a tray, with UV light curing individual layers. These fine layers help to achieve exceptional detail and surface smoothness, turning out builds of final-product standard. The multiple print heads also allow the use of different materials.
PolyJet 3D printing technology is quickly becoming one of the most popular options for desktop and industrial printing. This innovative printing process uses a high-quality, durable filament to create 3D objects quickly and easily. In fact, the high resolution of PolyJet's true colour models allows for easier finishing and fewer flaws in post processing.
One of the major advantages of PolyJet technology is its ability to produce complex parts with smooth transitions and easy-to-remove soluble support structures.
What advantages does PolyJet offer over other 3D printing technologies?
Compared to other 3D printing technologies, PolyJet boasts a number of impressive benefits. For example, PolyJet printers are capable of producing highly-detailed models with smooth surfaces, low porosity and solid features. In addition you can create fully-functional products with the right balance of strength and flexibility in full colour for design realism in product development. 
Benefits of PolyJet 3D printing
The PolyJet process can produce a wide range of composites. This allows designers to create strong and durable objects that can also be lightweight and printable in a variety of colours, materials and finishes. You can also print many different prototypes at the same time on the same print bed.
PolyJet 3D printers produce less waste than most other 3D printing technologies because they are capable of printing continuously while the material is curing. This means that there is no need to pause the machine to switch out new spools of material or replace spent nozzles. This is especially important for industrial printers that may need to be run for long periods of time with minimal downtime. For complex or larger parts that need a lot of time to print, it is easy to print for days at a time without the need to stop. 
Another advantage of PolyJet is in its versatility, allowing it to service not just one department but a whole team, from product developments to workholdings and prototypes to iterations.
Because of these advantages, PolyJet has become one of the most popular 3D printing technologies in the market today.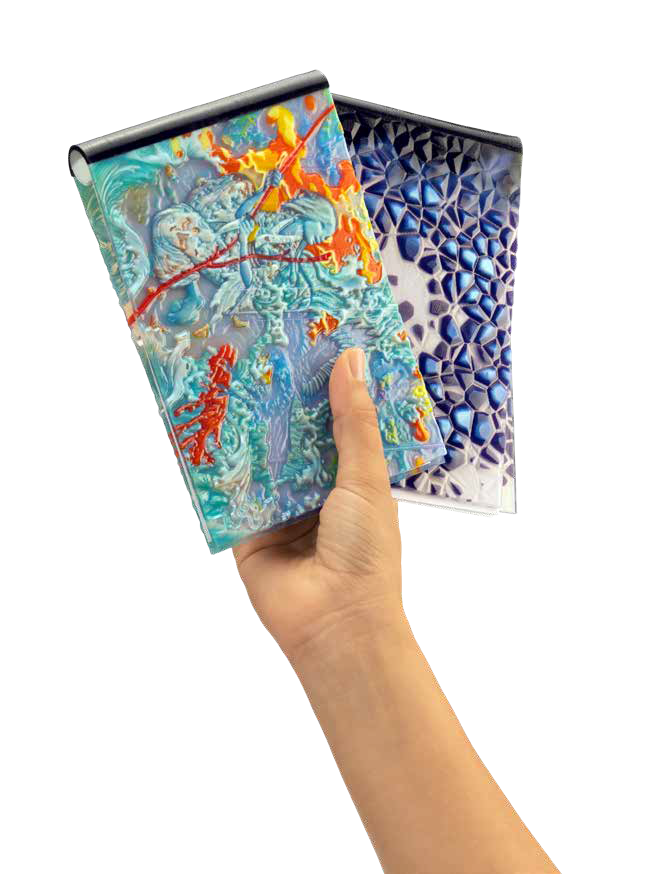 Backed by thousands of Pantone validated colour combinations for ultra realistic prototype delivery, print with unbeatable accuracy for large, intricate parts.
Everything from rigid to flexible and transparent to opaque, achieving builds of unmatched quality with the capability to mimic realistic finishes such as wood and rubber.
Support material is easily removable by hand and soluble tanks and parts are fully cured during the build, allowing for more complex shapes without the hassle.


Print big. Print intricate. Print flexible.
PolyJet printers are capable of producing extremely large parts so you can design larger and more intricate projects. The flexibility of PolyJet technology is one of the reasons why so many users are switching to this printing method. It makes it possible to create custom parts and products that are optimised for a wide range of uses and applications. 
Based on your provided parameters, the print head uses jets to deposit tiny droplets of material on a build tray which solidifies into layers of material for an exact replica of your model.
Uses of PolyJet include creating custom jewellery designs, medical and dental models, sculptures, miniature figurines and complex mechanical parts. The main advantage of PolyJet over other 3D printing technologies is its ability to produce high-quality prints without overuse of support structures or raft materials. This means that the finished part will have a smooth outer surface without the need for additional processing or sanding. This is particularly important for applications such as dental prosthetics and medical implants, where the finished product needs to be both strong and hygienic.
Future-proofing your office, lab or shop floor with PolyJet
PolyJet, a revolutionary 3D printing process, combines its patented technology and material jetting capability to deliver the highest quality 3D prints at a significantly lower cost than traditional processes. As the first commercially available 3D printing technology that can produce full-colour 3D prints, PolyJet enables designers, engineers and businesses to create finished prototypes and production parts in a wide array of colours using a proprietary printhead.
Is post-processing required with PolyJet technology?
Yes and no. While every 3D printer requires some level of post-processing to remove support structures and clean up the print bed, PolyJet printers are much less demanding in this regard than some other systems and can be removed easily by hand after the print is finished.
PolyJet printers have a fast print speed which means they can be faster than other 3D printing technologies when printing multiple objects at the same time. They also have the unique ability to print while it is still curing, which is a feature that makes it easier to maintain a consistent print quality over time.
How accurate is PolyJet 3D printing?
Typical deviation from STL dimensions, for models printed with rigid materials, based on size: under 100 mm – ±100μ; above 100 mm – ±200μ or ± 0.06% of part length, whichever is greater.
Horizontal build layers down to 14 microns (0.00055 in.) 55 microns (0.002 in.) in Super High Speed mode.
Which PolyJet 3D printing materials are best to use ?
PolyJet 3D printing materials have a range of properties ideal for multiple use cases, from mechanically durable and strong materials to flexible or opaque materials, as well as materials unlocking striking colour combinations.
The Vero range, including VeroClear and VeroVivid offers superior quality prints in amazing transparent materials mimicking glass or vivid colour unlocking 640,000 Pantone colour combinations.
Polypropylene has high impact resistance and low shrinkage, and is widely used for injection moulds, automotive applications, footwear, packaging materials, electronic housings, housewares and more. It possesses high thermal stability from -80°C to +120°C. It is also MHRA compliant for food contact applications and is approved for contact with pharmaceutical products.
What is the price of a PolyJet 3D printer
A PolyJet 3D printer price can vary from model to model and relate to the size of the products being manufactured, as well as the speed and efficiency of the model. PolyJet 3D printers are available to buy with industrial desktop and floor models in our showroom. You can see first-hand the specifications, use-cases and get bespoke advice and demonstrations before any buying decisions are made. Prices range from entry level to commercial grade for PolyJet printing technology, so the options for your business are endless.