Unlock powerful versatility that meets the demands of engineering
490 x 390 x 200 mm (19.3 x 15.35 x 7.9 in.)
Flexible materials in a range of shore values allow for precise simulation of rubber and silicone products and heat-resistant Digital ABS Plus means you can perform functional testing at any stage of the design process. Plus, digital material mixes let you simulate the properties of engineering materials like polypropylene, which means even more accurate prototypes.
Created to help engineers speed through rapid prototyping, the J850 Pro is the perfect fit for any stage of product development. Whether you need low-cost and fast models for concept validation, more durable prototypes for functional testing or highly-accurate, multi-material models, the J850 Pro offers the flexibility to help boost speed and productivity.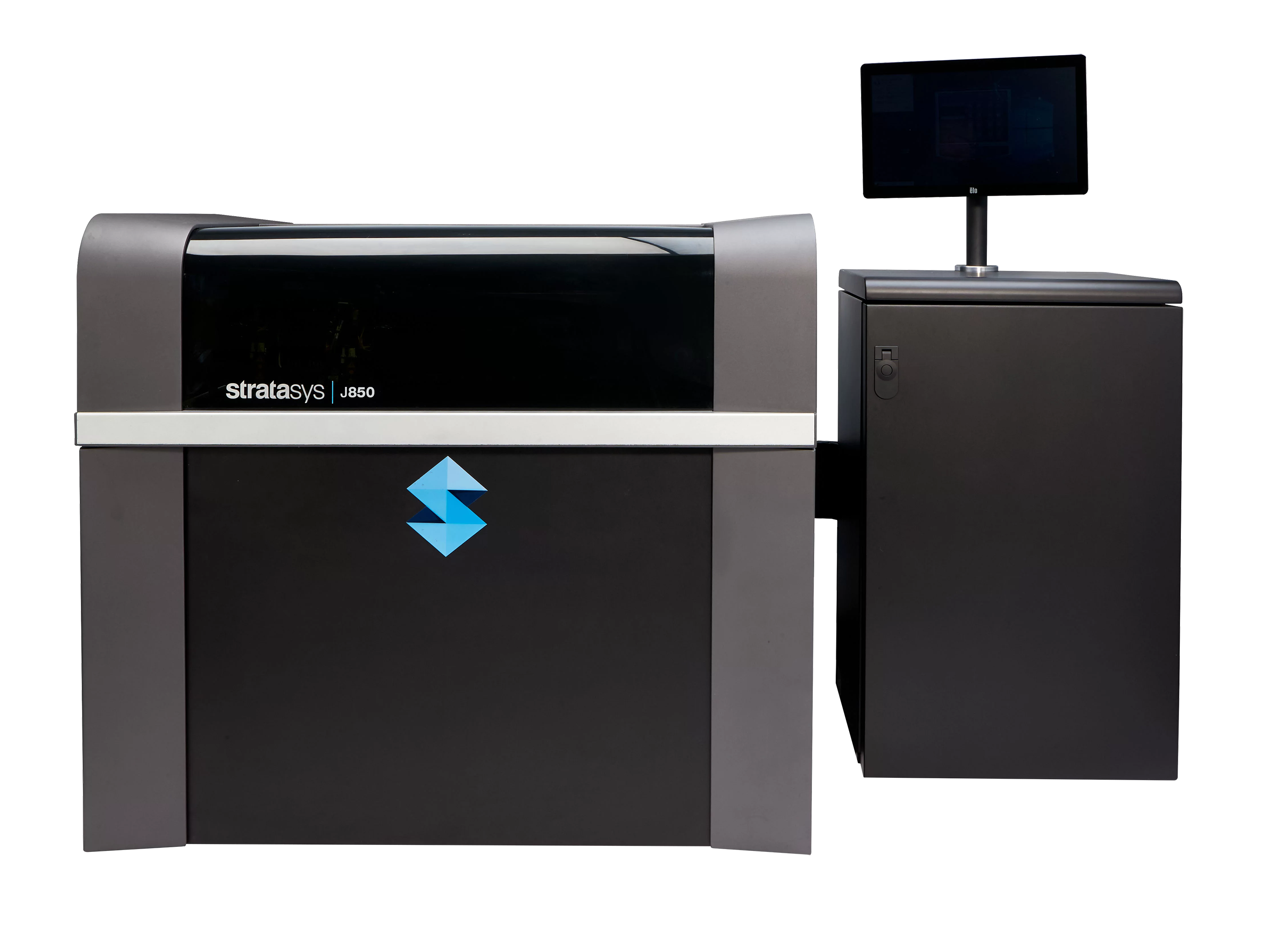 Go beyond basic. Unlock powerful versatility with the J850 Pro 3D printer.
Engineering applications demand a system with the flexibility to help you verify form, perform functional tests and validate design choices. The J850 Pro provides the functional, multi-material capabilities you need.
Deliver 5x more iterations over traditional methods, with a large, seven-material capacity to eliminate downtime.
Need something out quick? No issue with the Super High Speed draft mode.
High-performance materials for unlocking true design and print flexibility, creating parts and products with the accuracy you need.

Multi-purpose
3D printing
From automotive parts to consumer electronics and medical devices, there is no limit to the full capability of what J850 Pro can deliver to your workflow.
Lower the cost to create. Only pay for the features your project demands and reduce prototyping costs by 80%




Versatile product development
The J850 Pro gives you the versatility you need and the accuracy you expect. Create prototypes that look and feel like the finished product by printing with up to seven materials simultaneously. Perfect for any functional capabilities, only PolyJet technology allows you to create hundreds of digital mixes with just a few cartridges. Created with engineers in mind through rapid prototyping, the J850 Pro is the perfect fit for any stage of product development.
Go Pro and unleash the full power of PolyJet
Get the latest Stratasys J850 Pro information and price by contacting our expert team today. There are a range of options including training, maintenance and support packages, in addition to world-class 3D printing technologies from Stratasys, so you can get the most from additive manufacturing. 
Book a free demo for the J850 Pro at our Additive Manufacturing Hub where you can see the full scope of Stratasys technology and how it can transform the way you work.
Download
specification sheet
Get the full technical data on the J850 Pro today. Discover the key data points including information on build size, accuracy, speed and integrations for the J850 Pro.