The all-in-one medical modelling printer
140 x 200 x 190mm (5.51 x 7.87 x 7.48 in.)
Multi-material and multi-colour capabilities allow you to create brilliantly vivid anatomical models and drilling and cutting guides that are sterilisable and biocompatible, with a certified system all on one platform.
Patient-specific anatomical models for pre-surgical planning

Precisely accurate anatomy for training and education




Surgical guides and tooling




Medical device product development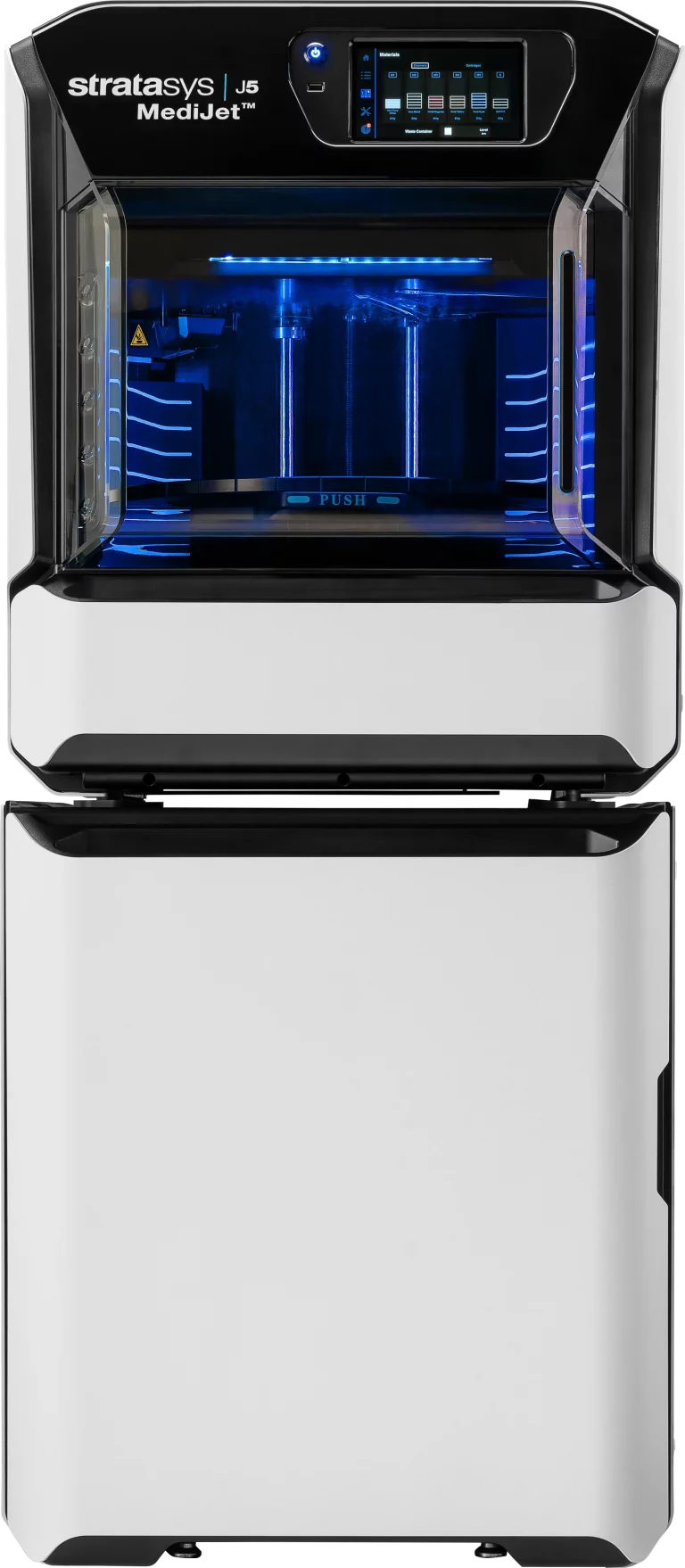 Economical, compact, all-in-one medical modelling printer.
The Stratasys J5 MediJet is setting a new standard for medical modelling. With multiple materials and multi-colour capabilities, academic medical centres, hospitals and medical device companies can create brilliantly vivid anatomical models.
Faster build times and lower cost per part
Sterilisable and biocompatible for certification​
Create sterilisable and biocompatible medical devices including models, drilling and cutting guides and surgical implements with full certification including 510k clearing for clinical diagnostic use. Biocompatibility certification such as ISO 10993-1:2018 for limited contact to tissue and bone and permanent contact to intact skin, and ISO 18562-1:2017 for breathing gas pathways in healthcare applications. 

30% lower cost per part compared to other printers reduces overall production costs without compromising on quality. 30% faster build times help reduce project lead times.
More models, less handling, small footprint​
Service multiple departments and create more medical models with less handling all within a small footprint. Lower operating temperatures than other 3D printers on the market with the J5 MediJet eliminates the risk of overheating, lengthens the life of the consumables and reduces downtime and labour costs.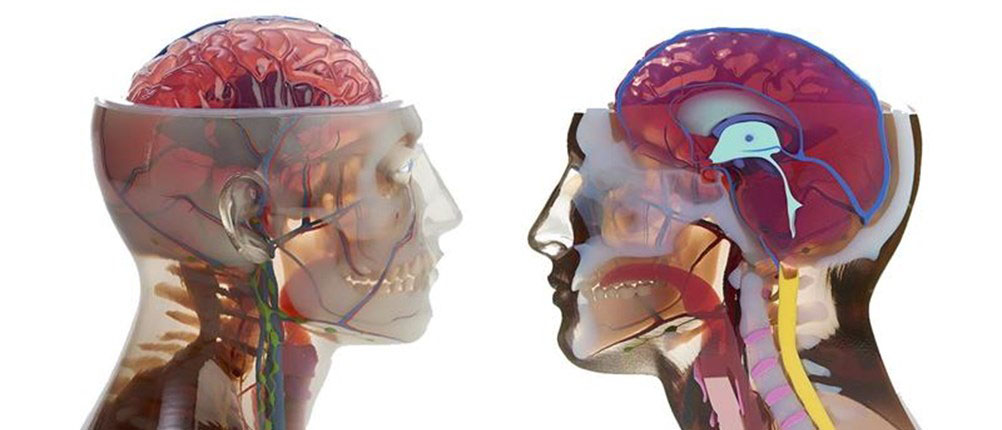 Zero fuss. The J5 MediJet 3D printer comes integrated with GrabCAD Print and features odour-free, ultra-quiet printing for minimal lab disruptions. On demand printing means you can create, plan surgeries and train your team at any time, in any place.
Print parts on demand inside your lab​
Built for the busy lab environment, the J5 MediJet is a durable printer that can handle the challenges of fast-paced work. Start printing straight from your computer or mobile device. Connect and print wirelessly from anywhere in the lab. Save time and money by printing only what you need when you need it. Reduce waste by only printing what you use. Manage the printers remotely from any location using a simple cloud-based interface.





Smoother workflow. Quieter workspace.
The J5 Medijet is an all-in-one printer able to create high-quality models quickly and cost-effectively. The compact, table top design makes it the perfect choice for an office or laboratory environment due to clean and quiet operation. Streamline workflow with the design-to-print GrabCAD software.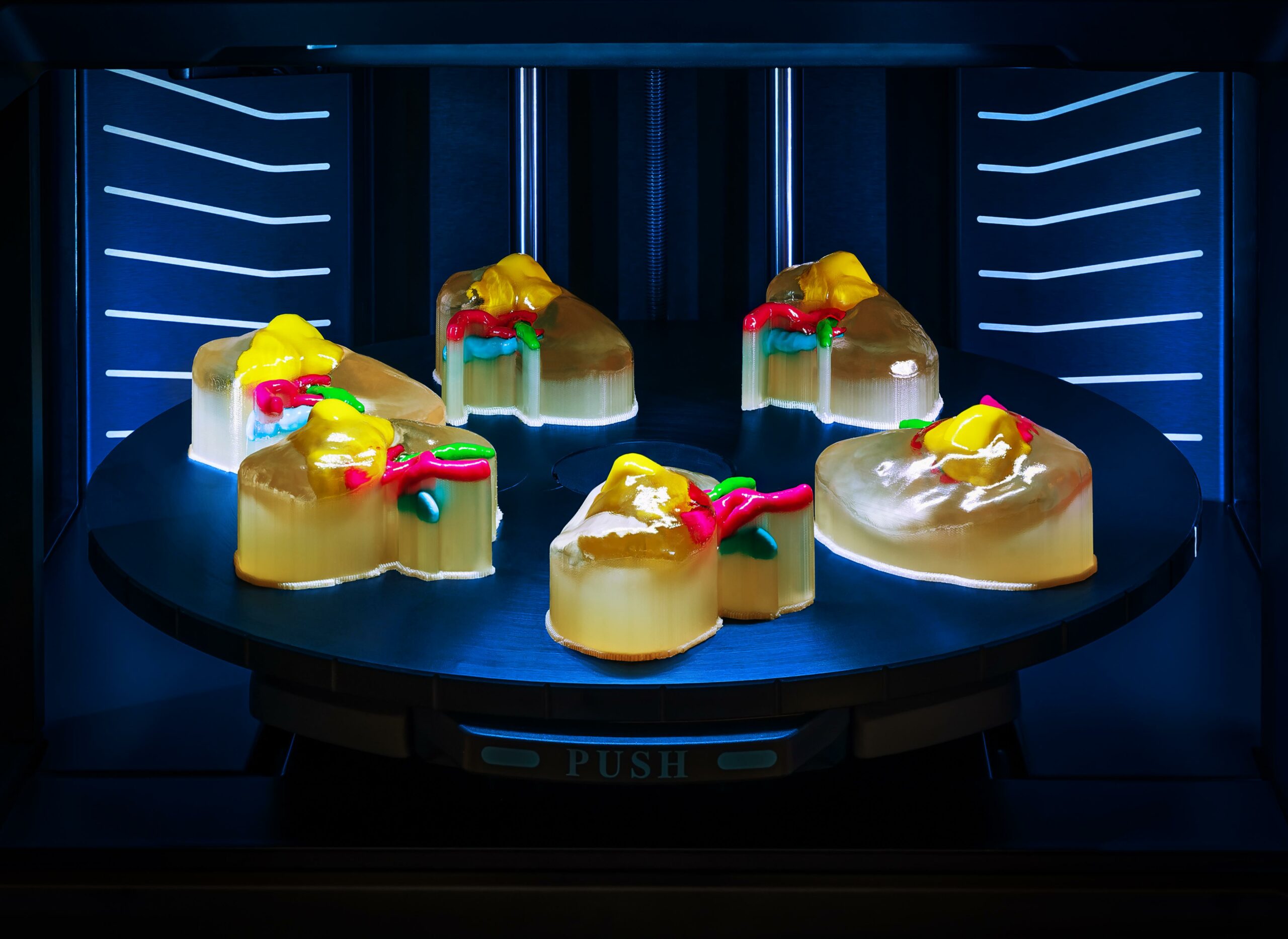 Improve point-of-care planning
The use of patient-specific 3D printed medical models for pre-surgical planning improves patient outcomes by reducing complications, decreasing operation time and length of hospital stays. Plus, patient understanding, consent and satisfaction have been shown to improve with the use of 3D medical models.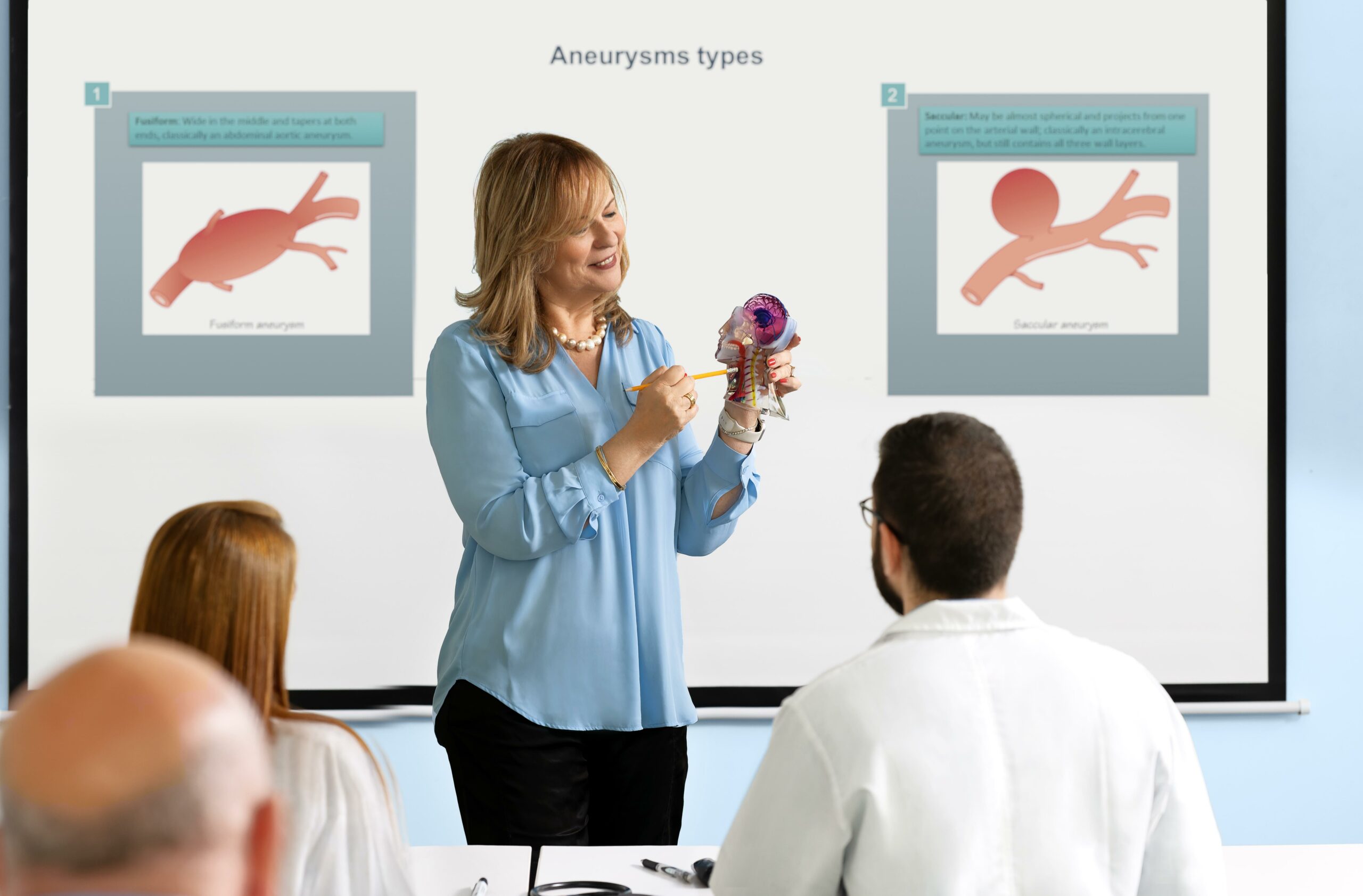 Enhance training & education
Synthetic models, animals, and cadavers do not always accurately represent the pathology you are looking to study. Scale up your product demonstrations when training field staff and physicians on your new medical device by providing models that replicate the disease state your device is intended to treat.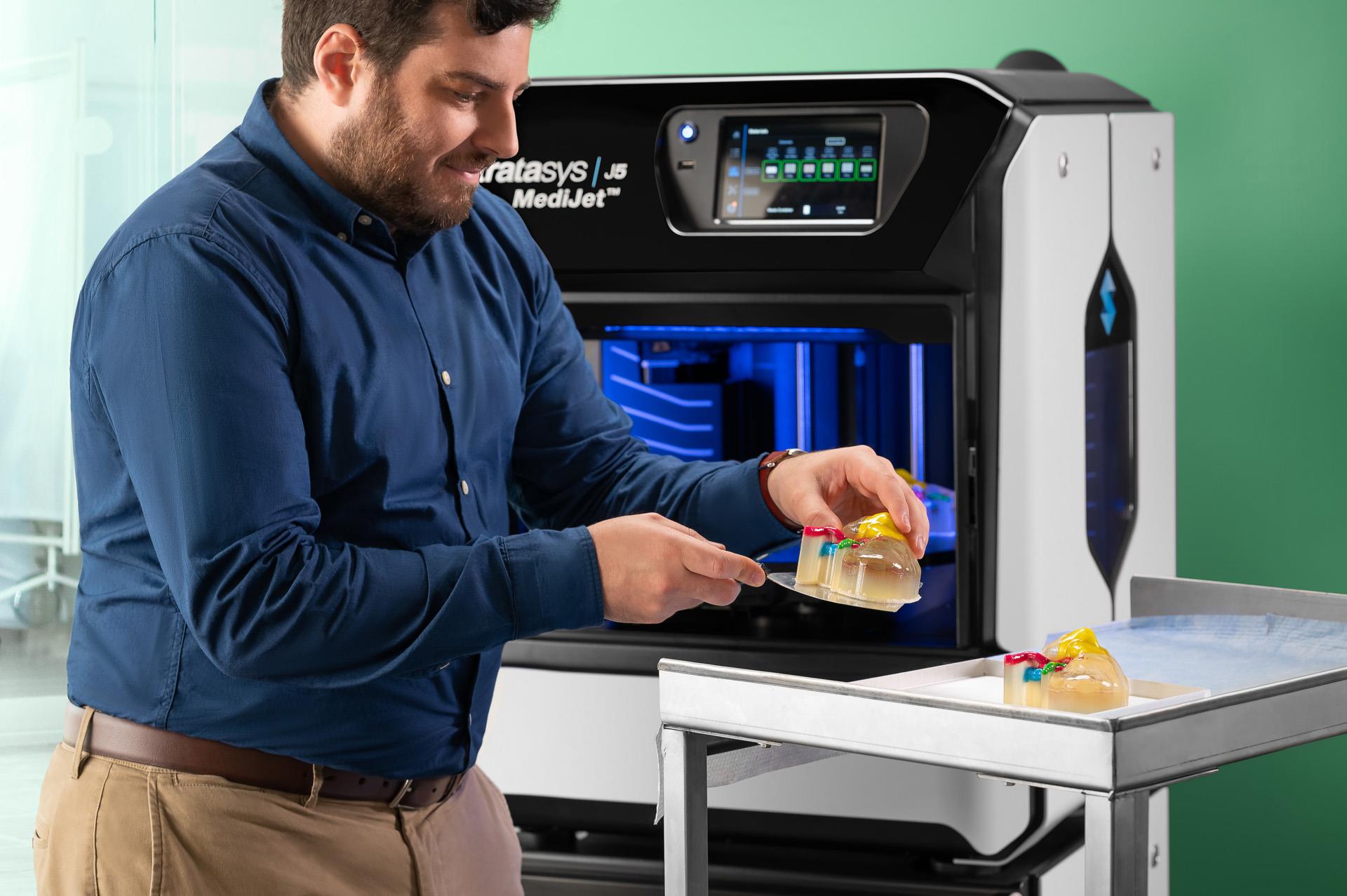 Medical device development
The J5 MediJet is an all-in-one printer that combines material jetting, filament extrusion and a PolyJet resin bath to create consistency in testing to enhance product quality, reduce costs and accelerate time to market. Ensuring you create the best possible products, within less time than before.
Book a free demo for the J5 MediJet at our Additive Manufacturing Hub where you can see the full scope of Stratasys technology and how it can transform the way you work.
Download
specification sheet
Get the full technical data on the J5 MediJet today. Discover the key data points including information on build size, accuracy, speed and integrations for the J5 MediJet.