Designed for industrial application
A smooth 3D printing workflow
From design to print in minutes, you can spend less time on configurations, lead times and back and forth, with more time on designing, refining and iterating on innovations with GrabCAD Print – the one-stop 3D printing software solution.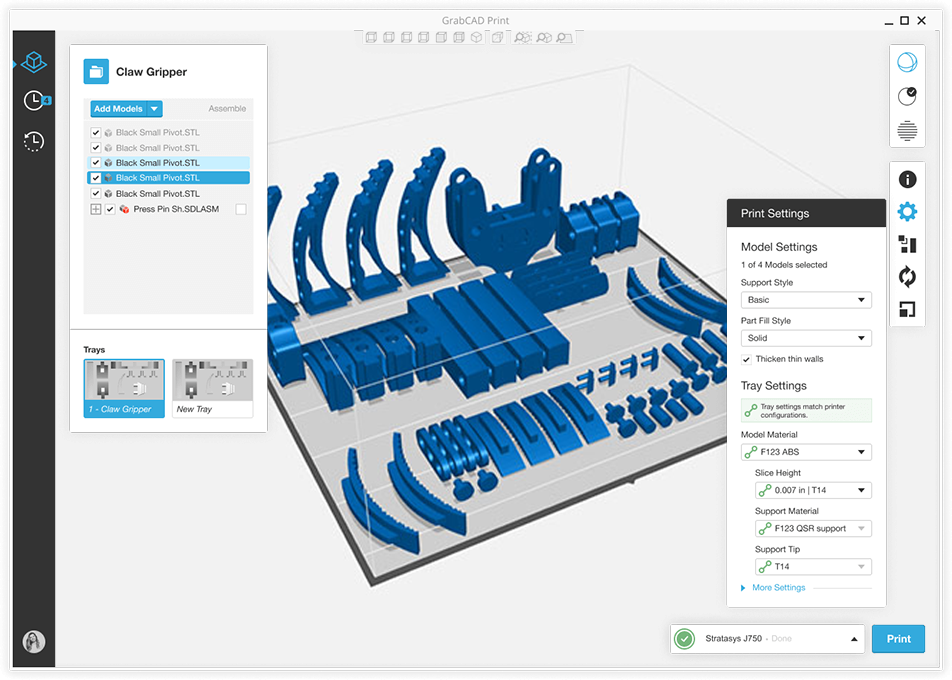 Customise what your 3D printer can do
Advanced 3D slicer technology allows you to get more detailed in what you want your printer to do, including Pantone colour matching, detail improvements and part priority. You can get cost estimates for the materials you plan on using for your design, and manage your print queue online. 
Design, refine and iterate freely

Together with a digital inventory of thousands of CAD designs and models for download and purchase, GrabCAD Print allows users to rapidly design and create 3D models using a mouse or touch screen interface, ready-to-print into a prototype, part or product.
Print directly from CAD, from anywhere

Don't waste time converting and fixing STL files, GrabCAD Print allows you to save time by directly printing CAD files. Print seamlessly from any time, any place. Create your parts instantly with the power of Drag & Drop technology and an intuitive user interface.
Get more from your printers
With Stratasys and GrabCAD Print you can export your 3D files to a variety of formats and send them to a Stratasys 3D printer in the click of a button. 
Email notifications let you know when your print is complete (or if an error has occurred) so you can act accordingly.
Join the largest community of product development professionals to access shared CAD files and tutorials, participate in design challenges and stay up to date with industry blogs, eBooks and more.
Lean on smart default settings, tool tips and notifications to guide you through a seamless printing process.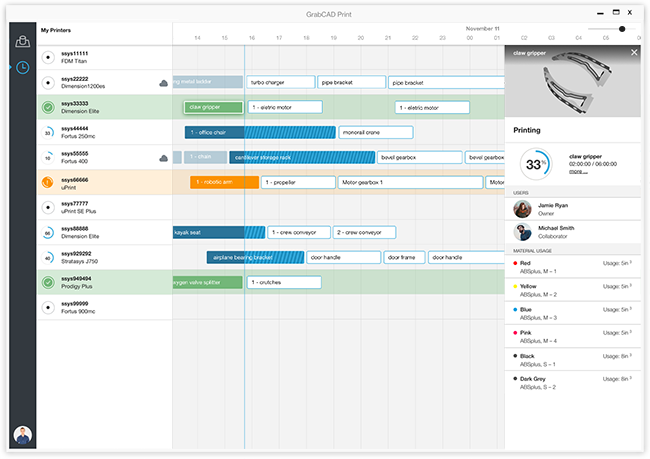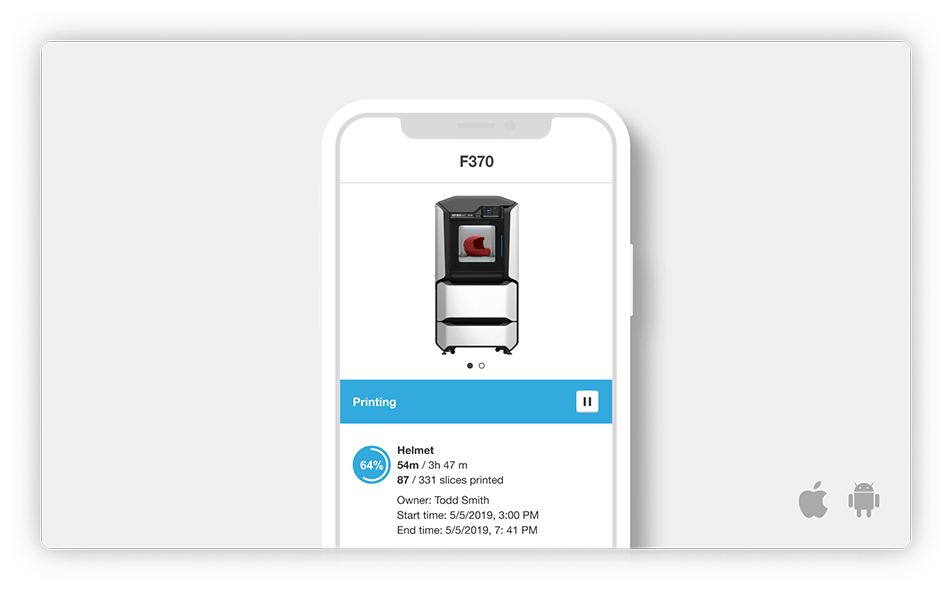 GrabCAD Print is cloud-connected so you can access it directly from any browser or your mobile device.
Access and print to any supported printer in your company, even if it's in a different geographic location. Organise and manage print queues from anywhere.
Minimal training required

A straightforward interface makes professional 3D printing as easy as loading a part and clicking print.
Work with detailed views of your model, tray, and slice preview so you can make necessary adjustments before going to print.
Maximise print scheduling based on machine availability, estimated job duration and other key considerations.
Track material levels for effective planning and budgeting.
Email notifications let you know when your print is complete (or if an error has occurred) so you can act accordingly.
Analyse material usage, printer history and printer utilisation with in-depth reports and dashboards.
GrabCAD Print supports the new Stratasys Digital Anatomy Printer. Users can create realistic human anatomy 3D prints by choosing from a vast library of pre-loaded models directly in GrabCAD Print.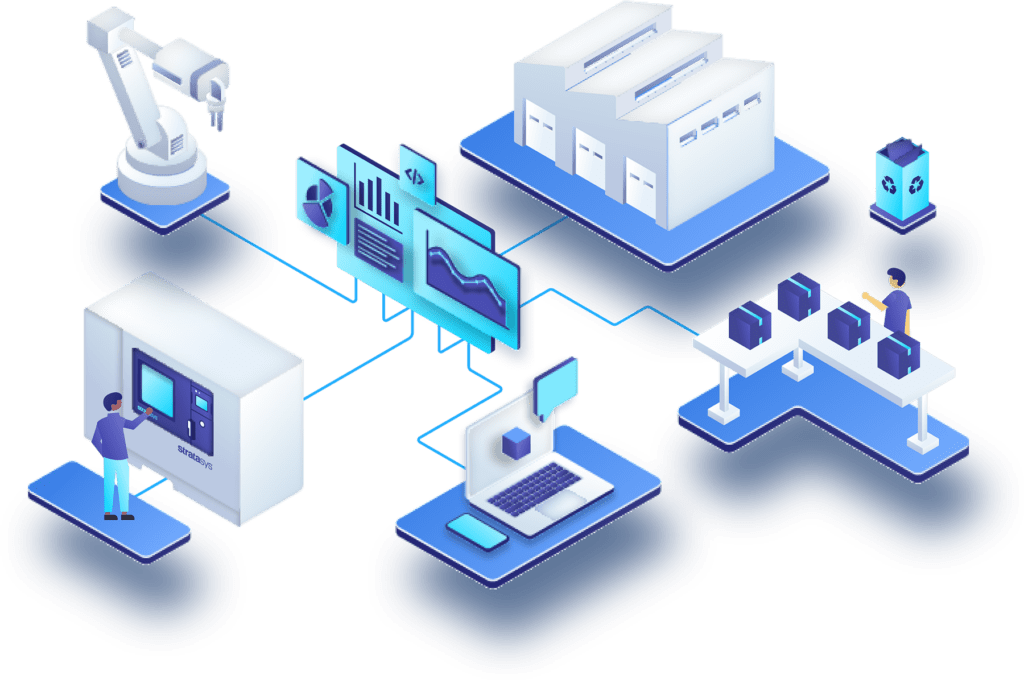 Book a free GrabCAD demo at our Additive Manufacturing Hub where you can see the full scope of Stratasys technology and how it can transform the way you work.
Learn how our platform can help your company scale additive manufacturing, compare product features, explore free trials, or connect with the GrabCAD Community.