Digital dentistry with 3D printing
3D printing is revolutionising the dental industry by sparking the age of 'digital dentistry', where the elimination of manual modelling bottlenecks is delivering better clinical outcomes and allowing businesses to grow to their full potential.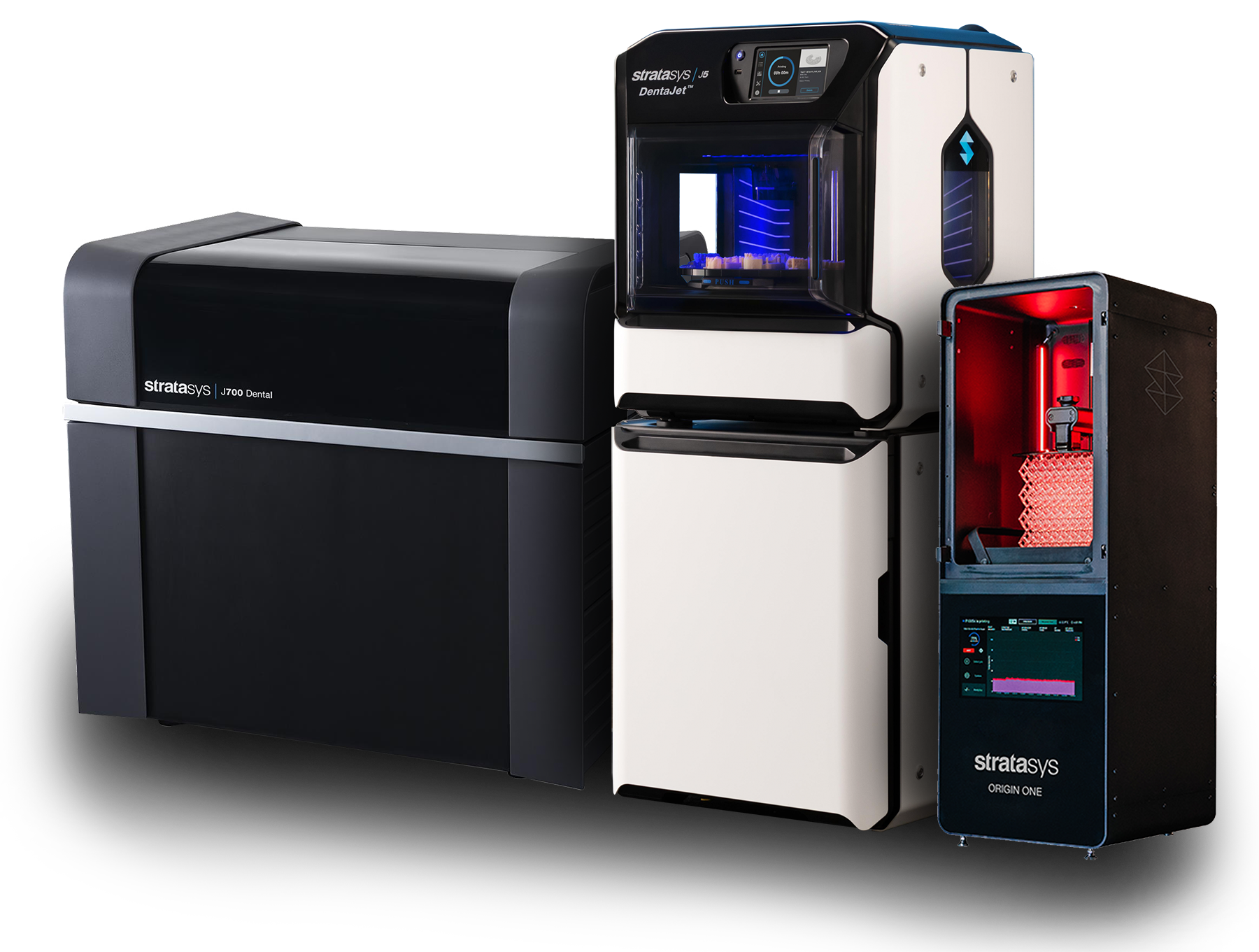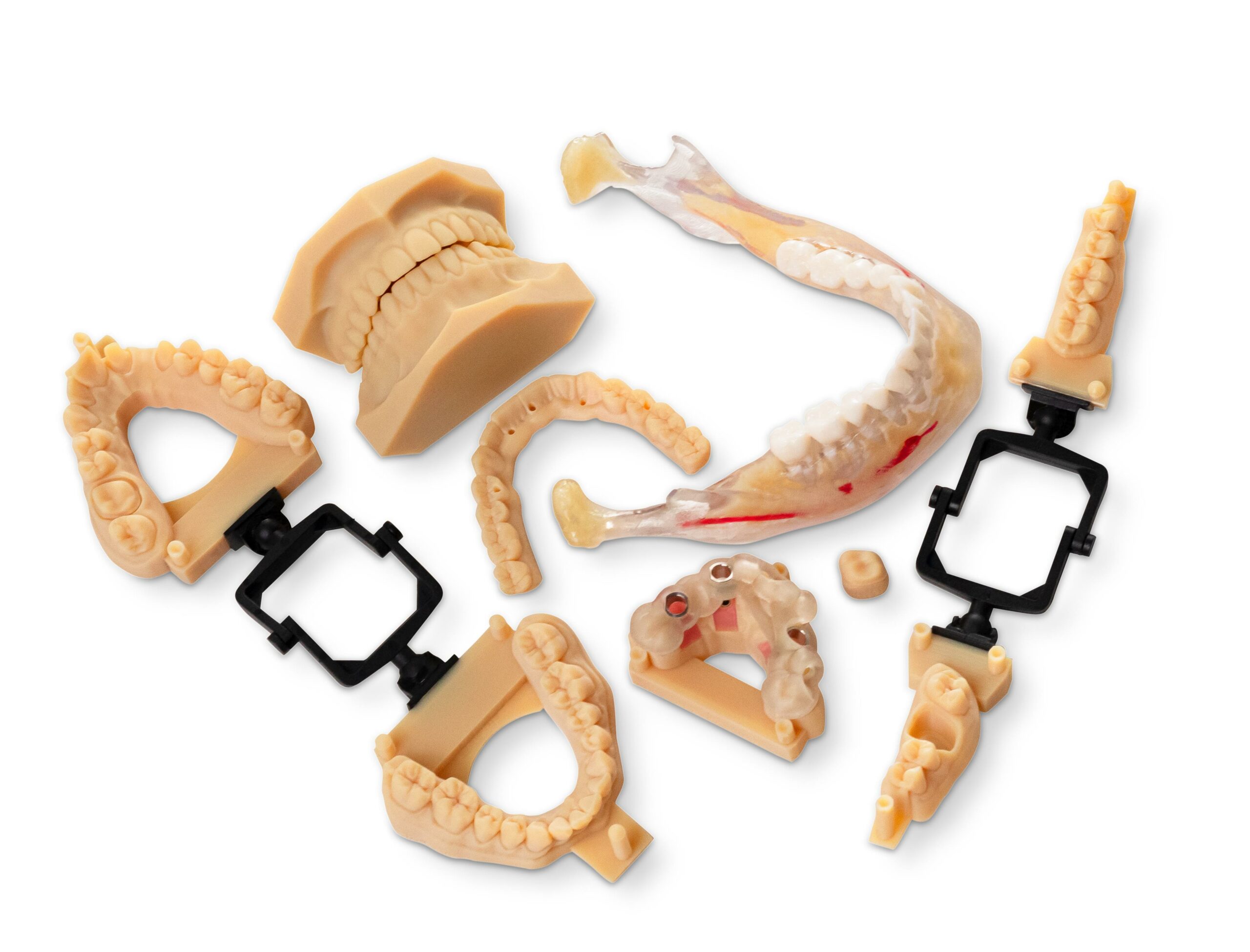 Print on demand in-lab with easy-to-use software
Built for the busy dental lab, Stratasys dental 3D printers transform your process, accelerating your time to market and improving patient care. You can print at any time from anywhere in just a few clicks, as well as iterate freely for comfier, better quality devices. 
GrabCAD Print offers an intuitive interface enabling you to estimate costs, print what you need when you need it and utilise a database of thousands of models ready to be adapted to your specifications. 
Why use 3D printing for dentistry? ​
Enhance the patient experience
Reduce patient visits and resets with denture and partial try-ins  in less time with smooth, biocompatible materials.
Cut days off delivery times
Produce more accurate, comfortable and effective orthodontic appliances with a dental lab 3D printer.
Replicate real-life conditions
Customised tools, thereby improving surgical planning, minimising patient discomfort and speeding up recovery.
Produce patient-specific models
Replace traditional hand wax-ups and automate the process reducing manual labour, for end-use oral fixtures in very fine detail with smooth surfaces.
Streamline and speed up production
Improving quality and precision, delivering significant time and cost savings for labs and practices of all sizes.
Unmatched quality and accuracy
With a unique 360° print tray to
create more highly-accurate, full-colour parts from different
materials.
From surgery to cosmetics, 3D printing opens up a new world of possibility for patients to get better quality products matching the tone and fit they expect. Owing to thousands of colour combinations and an array of biocompatible materials for symbiosis with the human mouth, patients get better results and the dental lab will reap the rewards.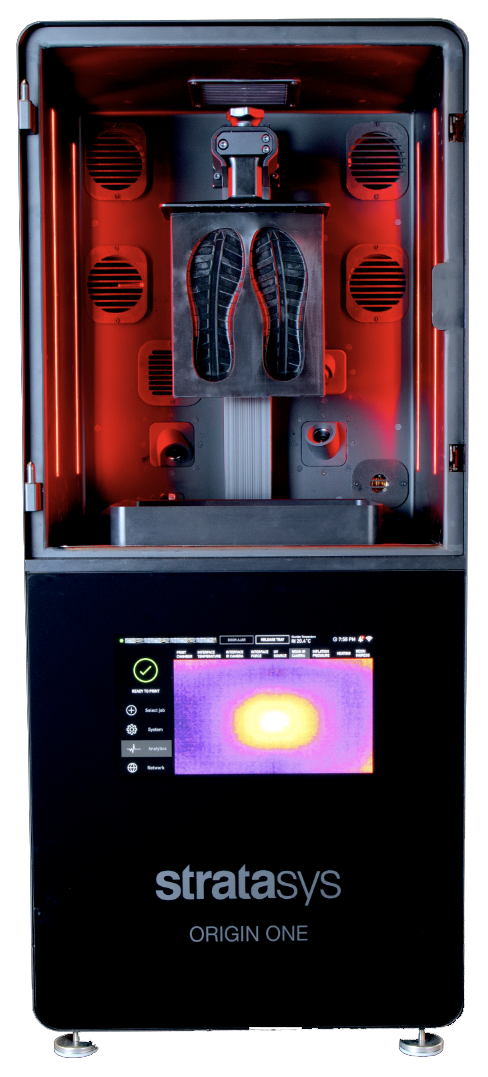 P3™
192 x 108 x 370 mm (7.5 x 4.25 x 14.5 in. / 462 in3 ) build envelope
Models, splints, surgical guides and other dental parts
4K light engine
Origin One cloud based web application
Materials from Stratasys ecosystem material partners.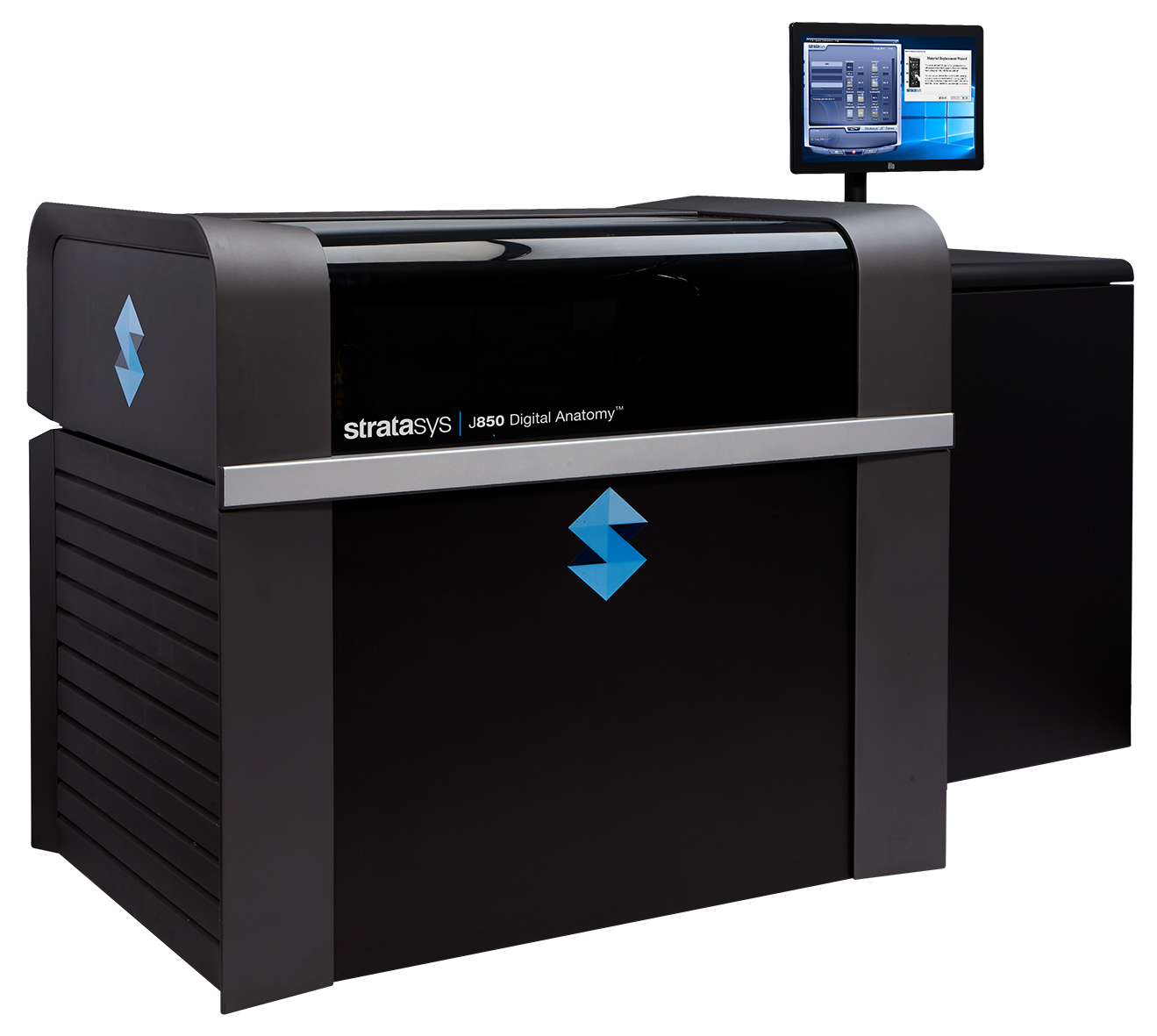 PolyJet
490 x 390 mm (19.3 x 15.35 in) build envelope
Specifically designed for clear Aligner Production
55 microns (.0021 in.)
GrabCAD Print compatibility
VeroDent (MED670), VeroDentPlus (MED690)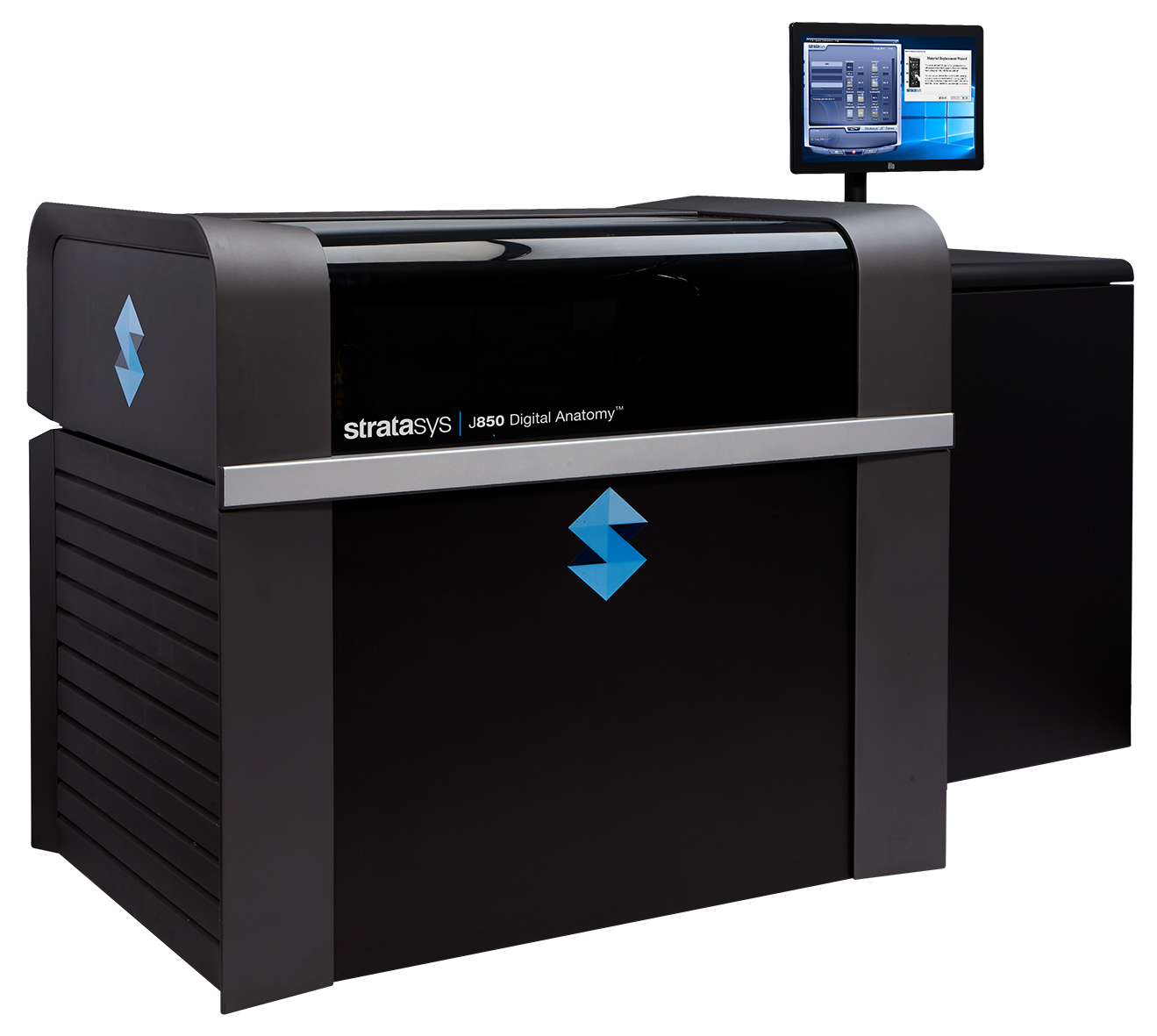 PolyJet
490 x 390 x 200 mm (19.3 x 15.35 x 7.9 in.) build envelope
High production 1-tray printer for large orthodontic labs.
14-micron resolution
GrabCAD Print compatibility
Vero family of materials including vibrant colours and families of flexible materials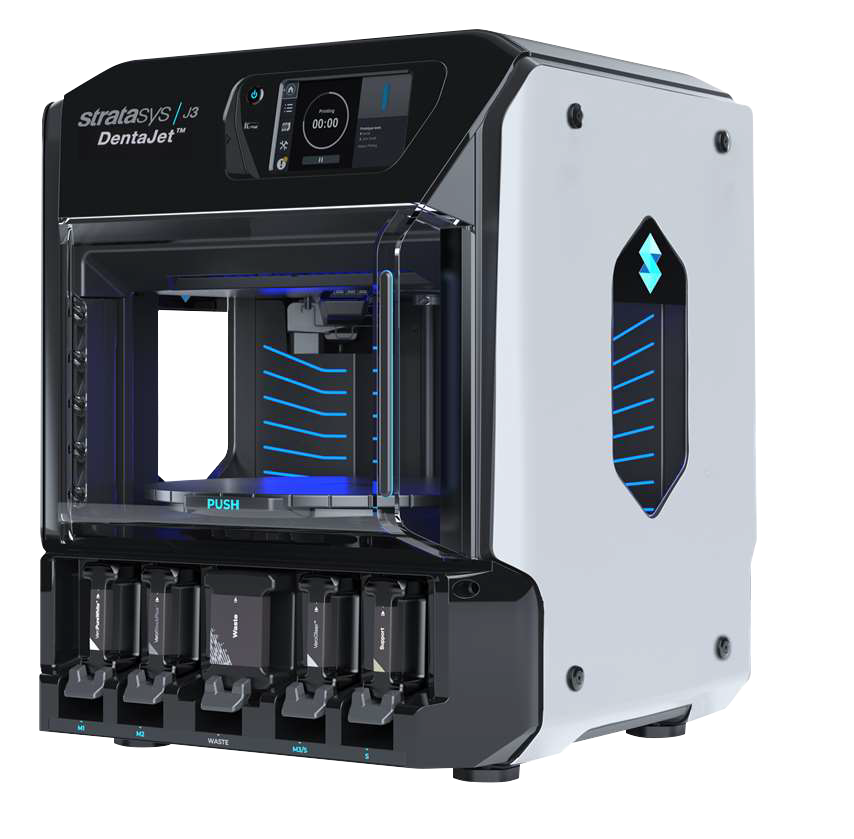 PolyJet
140 x 200 x 190mm (5.51 x 7.87 x 7.48 in.); Up to 1,174cm2
Implantology, removeables, crown and bridge and orthodontics
Build layers down to 18 microns
GrabCAD Print compatibility
Biocompatible clear and flexible materials, VeroMagentaV, VeroDent PureWhite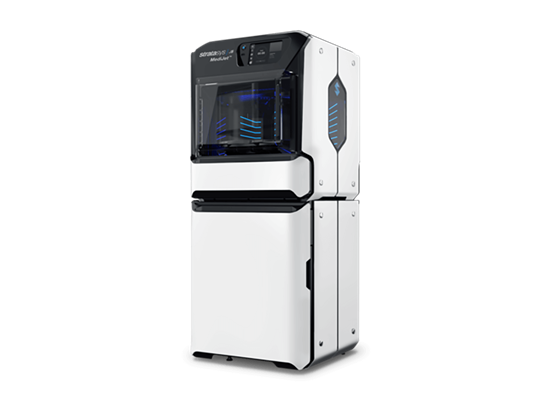 PolyJet
140 x 200 x 190mm (5.51 x 7.87 x 7.48 in.) build envelope
Orthodontics, implantology, removabeles, and more.
Build layers < 18 microns
GrabCAD Print compatibility
Biocompatible materials and vibrant colour materials from Vero