192 x 108 x 370 mm (7.5 x 4.25 x 14.5 in. )
Stratasys leverages the Origin One Dental open platform capabilities, partnering with best-in-class resin manufacturers, selecting the best performing resins that aid dental production and taking into consideration market demand, economics and workflow.
Ideal for:

Dental models
Soft/hard splints
Surgical guides
Dentures
Custom trays/casts





Scale your business and maximise production with the Origin One Dental from Stratasys, a cutting-edge 3D printer for dentists and dental labs. Designed to create high-quality dental prostheses, crowns and other implants using polymer 3D resin, the Origin One Dental is the must-have machine for the dental lab. 
Powered by P3 technology, the Origin One Dental enables manufacturing-grade printing ideal for a range of applications, most frequently for dental aligners. Owing to a user-friendly software interface, the Origin One Dental is easy to use and learn while streamlining your digital workflow to maximise output.

Achieve injection molding part quality and surface finish with incredible accuracy in a diverse and continuously growing range of high-performance materials.
Exceptional accuracy everytime ​
Cutting-edge P3 technology paired with a true 4K light engine precisely orchestrates conditions like light and temperature to automatically optimise prints in real time. The unique Origin One Dental print process ensures precision, accuracy and part-to-part consistency with every print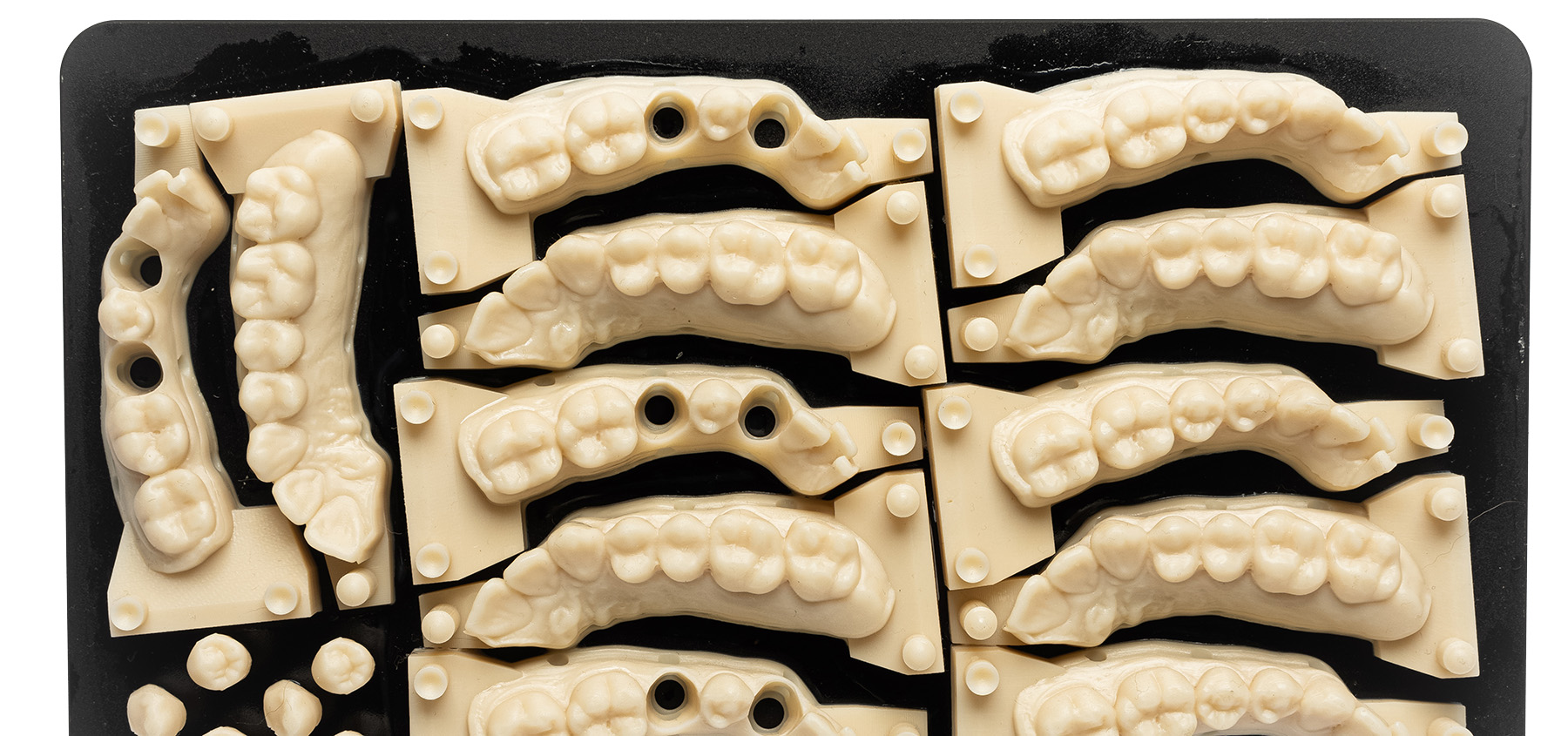 Scale to industrial production ​
Built for 99% uptime, Origin One Dental enables higher throughput and a lower cost per part using best-in-class materials. Faster print cycles and simple post-processing offer an optimised workflow that will facilitate overall better performance and lower costs.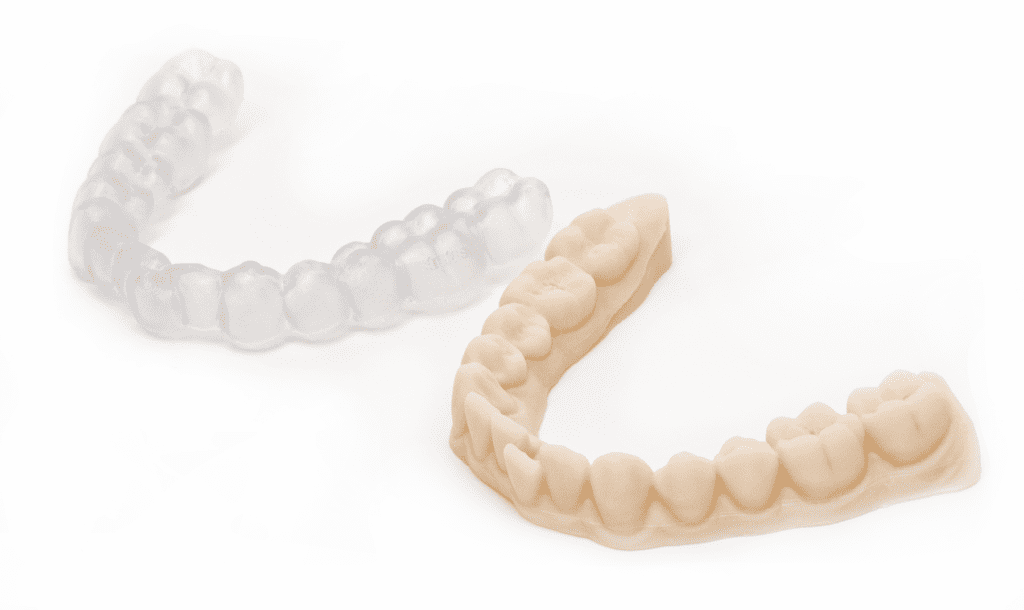 Futureproof with open software architecture
The unique open software architecture built into the interface on the Origin One Dental supports additional and new materials over time, helping protect your investment. Secure, remote connectivity enables over-the-air software updates that unlock new advanced materials and workflow optimisations.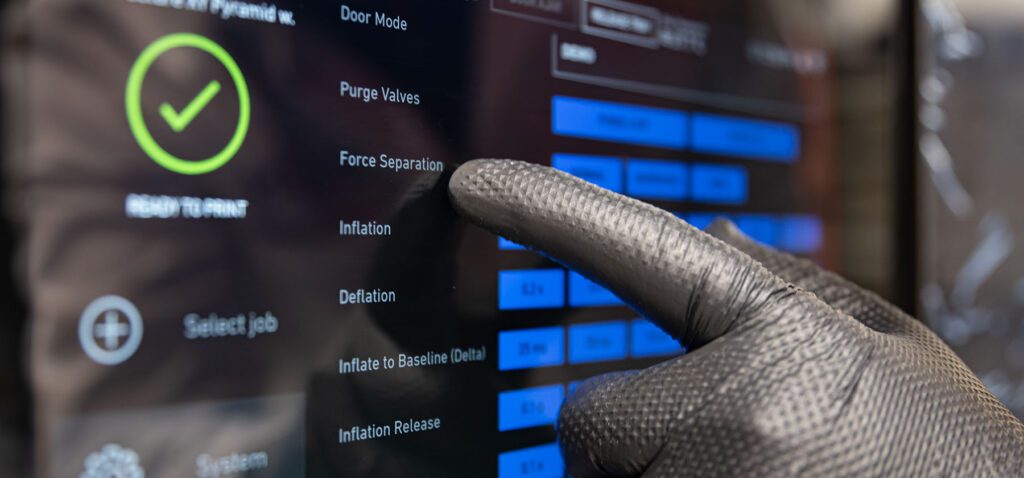 Fewer steps. Higher quality.
The benefits of the printer include its ability to create complex structures as well as to produce highly detailed restorations in fewer steps than traditional processes. The Origin One Dental can also produce very precise reproductions of patient-specific anatomy to reduce the need for additional surgeries and further bone loss due to the use of non-conforming prostheses.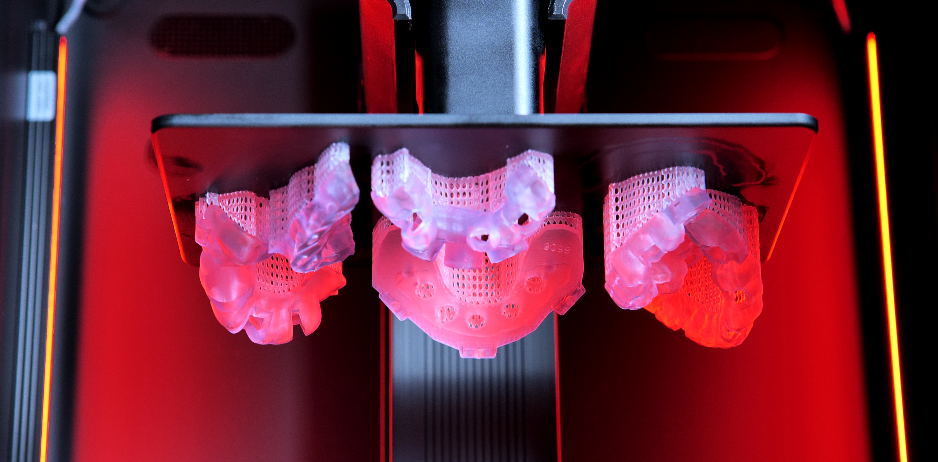 The Origin One Dental system has been designed to provide you with seamless production and a streamlined workflow to ensure maximum efficiency and productivity. By automating many of the process steps, you can spend more time focusing on your patients while the production process runs independently in the background.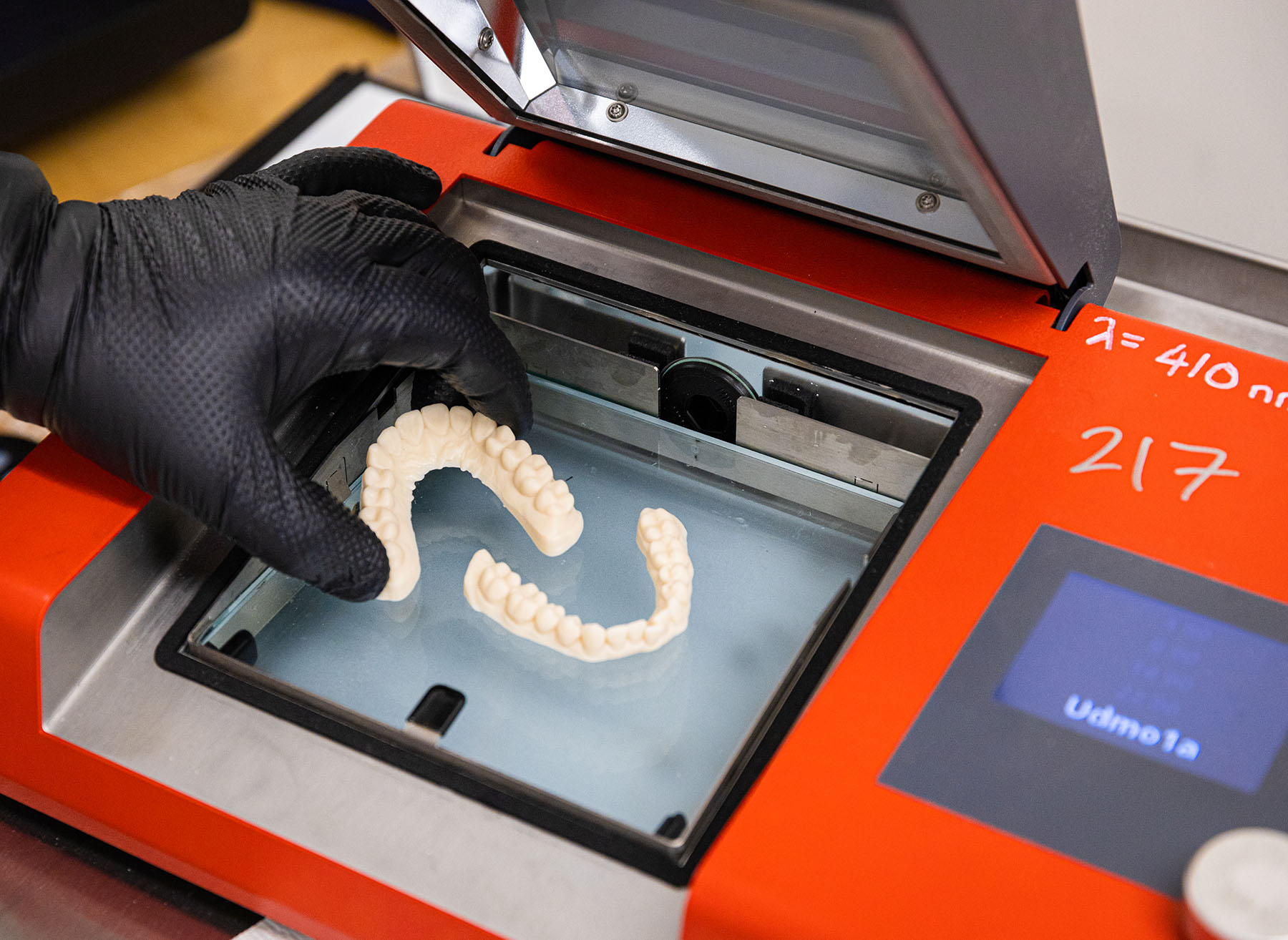 Create better quality and more comfortable parts with the fit and tone that patients expect. The Origin One software allows you to quickly and easily check your model against a set of standard guidelines before printing. This helps to ensure optimal print performance and quality each and every time.
Book a free demo for the Origin One Dental at our Additive Manufacturing Hub where you can see the full scope of Stratasys technology and how it can transform the way you work.
Download
specification sheet
Get the full technical data on the Origin One Dental today. Discover the key data points including information on build size, accuracy, speed and integrations for the Origin One Dental.