From low-cost desktop 3D printing to high-end production machines, Stratasys offers a wide range of solutions for 3D printing in the medical industry.
Discover solutions suitable for small-batch prototyping, serial manufacturing and even the production of end-use parts. Every model has been designed for a wide range of applications, including anatomy and orthopaedic models, educational aids and training tools, implants, surgical guides and more.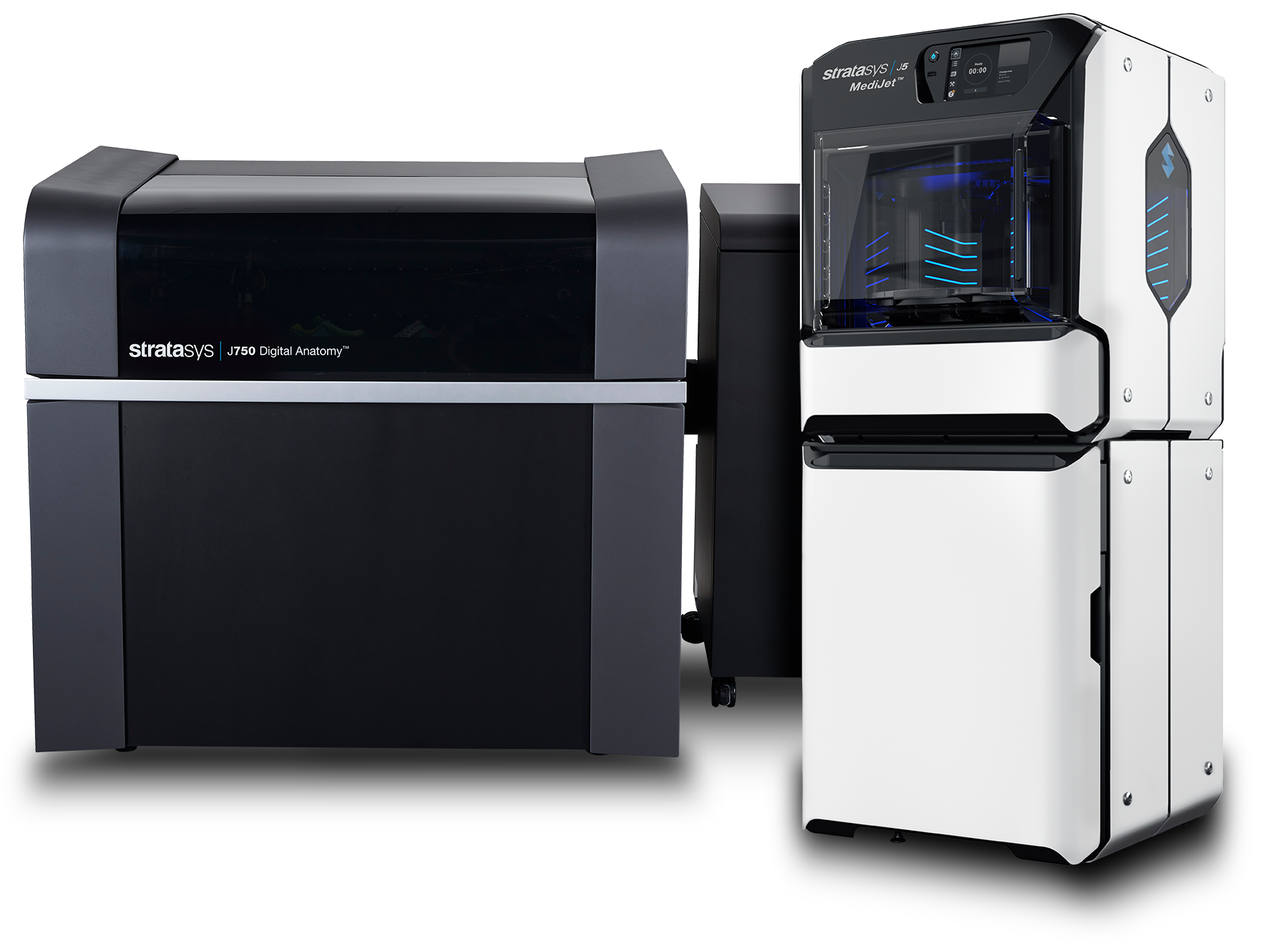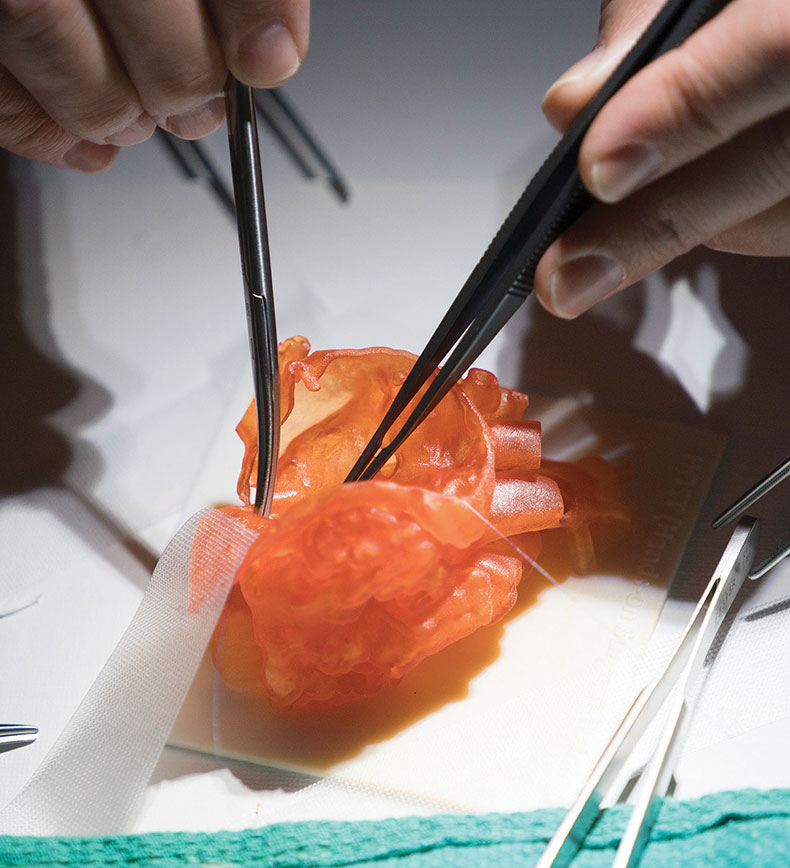 Print more of what you need
Maximum versatility means multiple teams can combine to realise the distinct capabilities of additive manufacturing to complement existing processes and print on-demand medical devices. From cardiologists to neurologists and orthopaedics to researchers, the benefits are plain to see for a hospital or lab environment.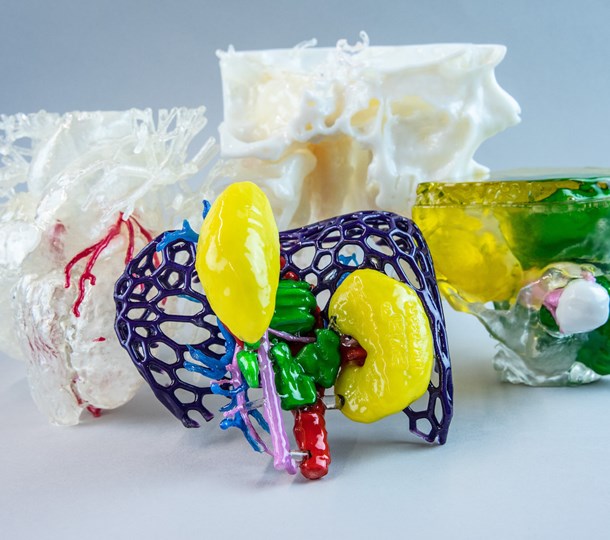 Patient-specific 3D solutions
Making patient-specific 3D models and 3D images easily accessible and affordable to hospitals and medical device companies. Convert data into 3D visualisations or print-ready files in industry-leading time.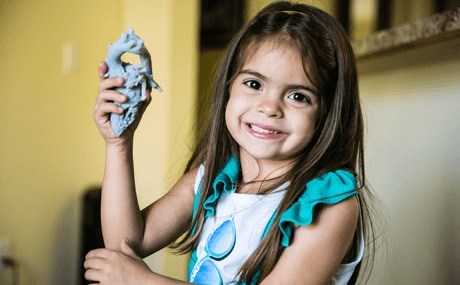 Better outcomes for patients
Surgical planning with 3D printed patient-specific models can help improve clinical outcomes and procedural economics, driving significant savings and financial benefit to a hospital.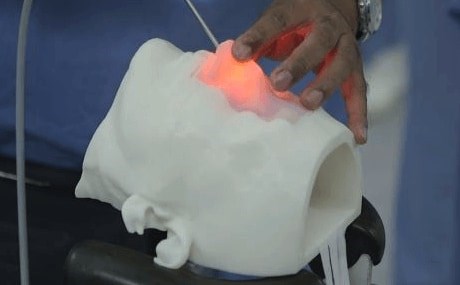 Innovation that advances care
Conduct clinically relevant training anywhere on realistic anatomical models. Provide a memorable, hands-on experience with models that represent specific pathologies and mimic human tissue and bone.


How Syqe Medical are creating an advanced drug delivery system for pain management.
Which medical 3D printer is right for you?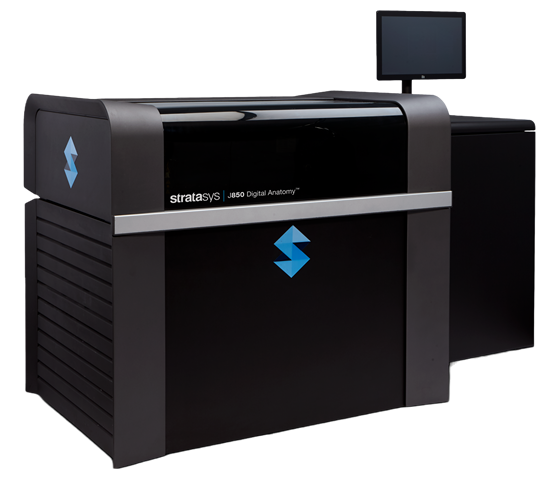 254 x 254 x 254 mm (10 x 10 x 10 in.) build envelope
7 materials printed synonymously
Unlimited number of composite materials including over 500,000 colors
Medical modelling for surgical planning. Tooling & prototyping.
GrabCAD & Digital Anatomy Creator software
Typical deviation from STL dimensions, for models printed with rigid materials, based on size: under 100 mm: ±100μ; above100 mm: ±200μ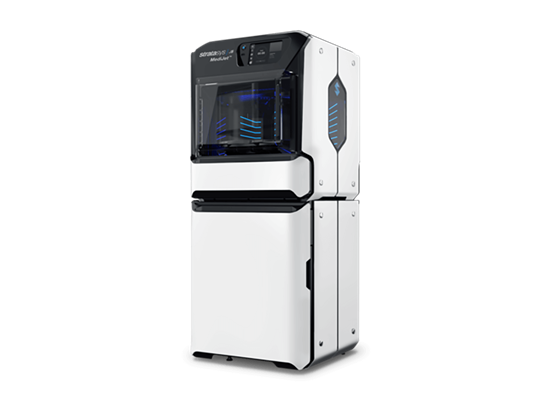 140 x 200 x 190mm (5.51 x 7.87 x 7.48 in.) build envelope
5 materials printed synonymously
Unlimited number of composite materials including over 500,000 colors
Medical devices, prosthetics, concept models and tooling.
GrabCAD Print
Deviation from STL dimensions with rigid materials,based on size: under 100 mm – ±150μ; above 100 mm – ±0.15% of part length.
Level up your additive manufacturing by trading in your existing 3D printer
You can save on the price of your new Stratasys healthcare 3D printer by trading in your old model. Get in touch to learn more.