Reliable. Repeatable. Exceptional.
140 x 200 x 190mm (5.51 x 7.87 x 7.48 in.) Up to 1.174cm2
Leverage full-colour capability and realism to differentiate your lab. DentaJet offers over 500,000 colours and three biocompatible materials. In addition, the Separator Digital Material makes acrylic orthodontic devices, such as Hawley Retainers, separate easily from the printed model and results in better surface quality and decreased manual labour.
Print full-colour realistic models mimicking the shape, texture, and colour of teeth and gums.
Easily apply colour captured in an intra-oral scan.
Increase patient acceptance of case presentations. Show your patients the result of their treatment plan before starting the work.
Simplify colour matching for restorations.
Differentiate your lab, improve workflow, tracking
and communicate more information.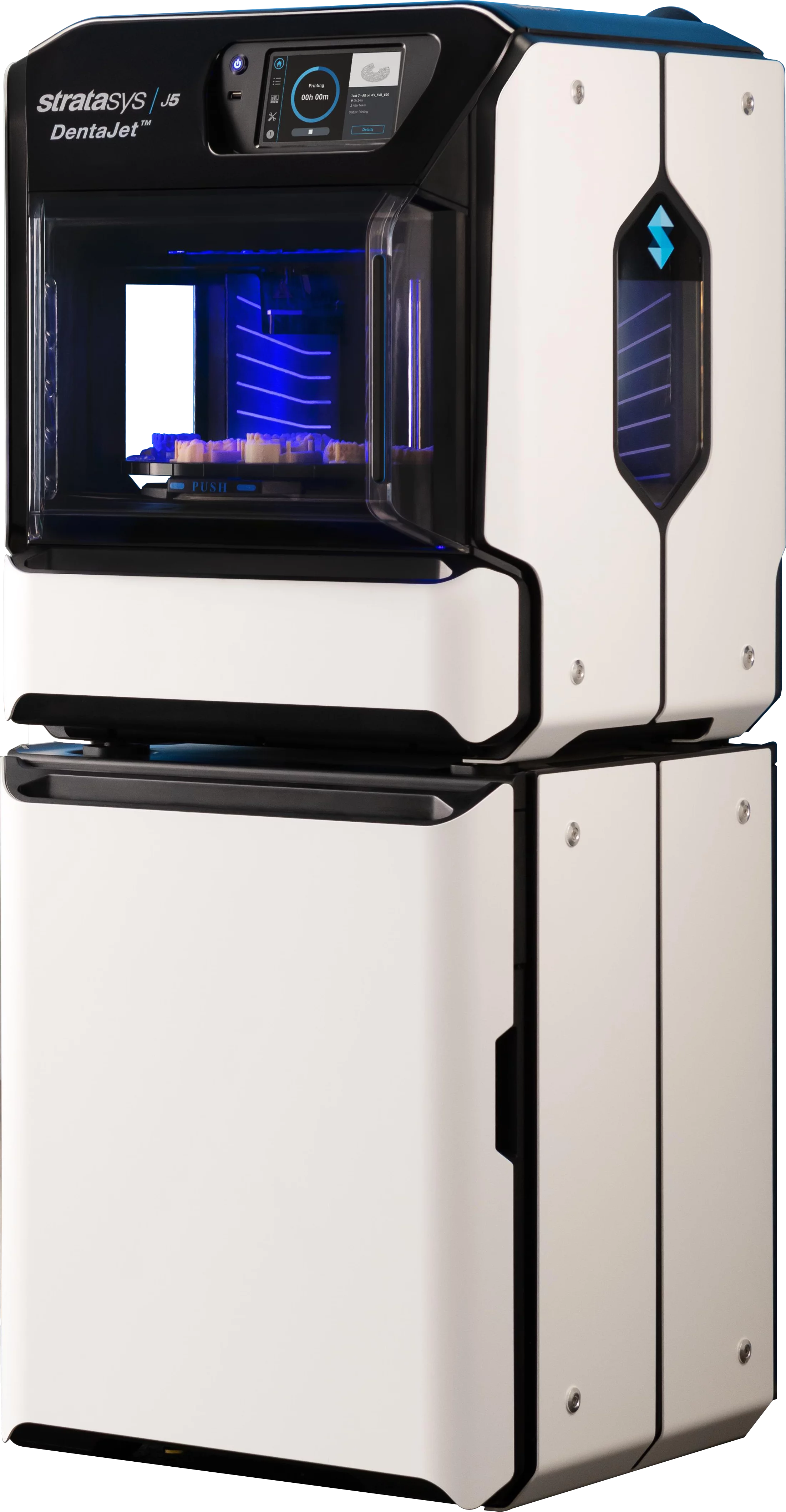 Load one tray and walk away
Fast and reliable 3D printing is essential in the dental industry, which is why J5 DentaJet printers are becoming a fixture of dental labs around the world. Offering speed and accuracy, J5 DentaJet printers are ideal for rapid prototyping of dental implant designs, surgical guides and much more.
The J5 DentaJet features high resolution, fast print speeds and is easy to integrate into existing workflows thanks to a comprehensive software suite. J5 3D printers are also highly customisable, allowing labs to adjust speed and resolution to suit their specific needs.
Simplify production and reduce manual labour ​
Small enough to fit in small and medium-sized labs but designed with a larger print tray to create more parts in a compact, lab-friendly environment. Unattended operation, fewer changeovers, less touch-time to load and minimal post-processing reduces manual labour while maximising output.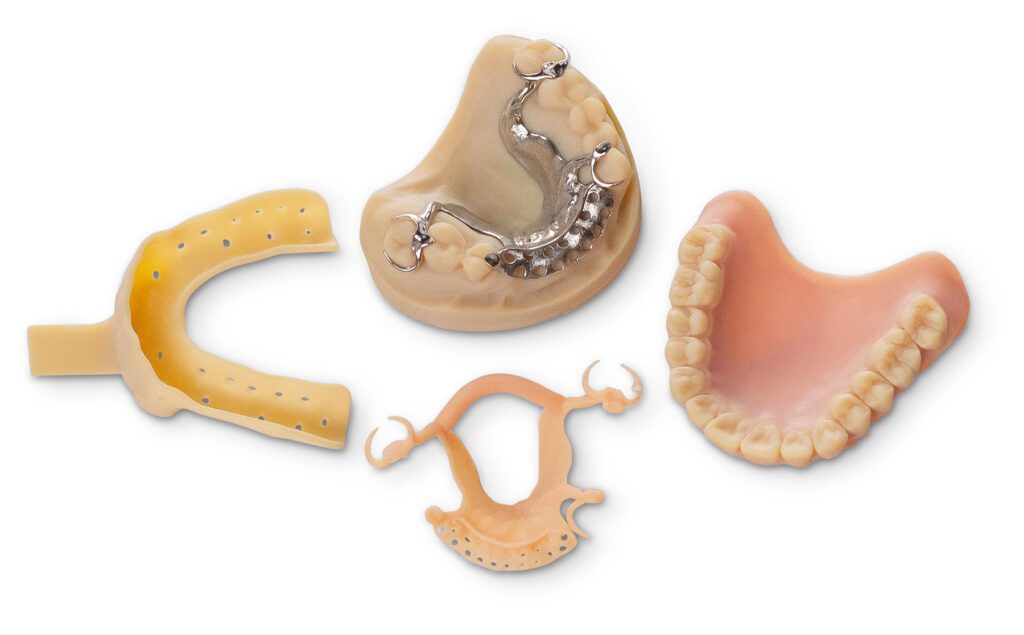 Small enough to fit in small and medium-sized labs but designed with a larger print tray to create more parts in a compact, lab-friendly environment.
Cut costs with mixed tray batches​
The Stratasys J5 DentaJet is like having three printers in one. Use different materials in a single job. Print an implant case with a rigid opaque model together with a soft gingiva mask and a biocompatible transparent surgical guide, or print an RPD framework in a castable material together with the patient model.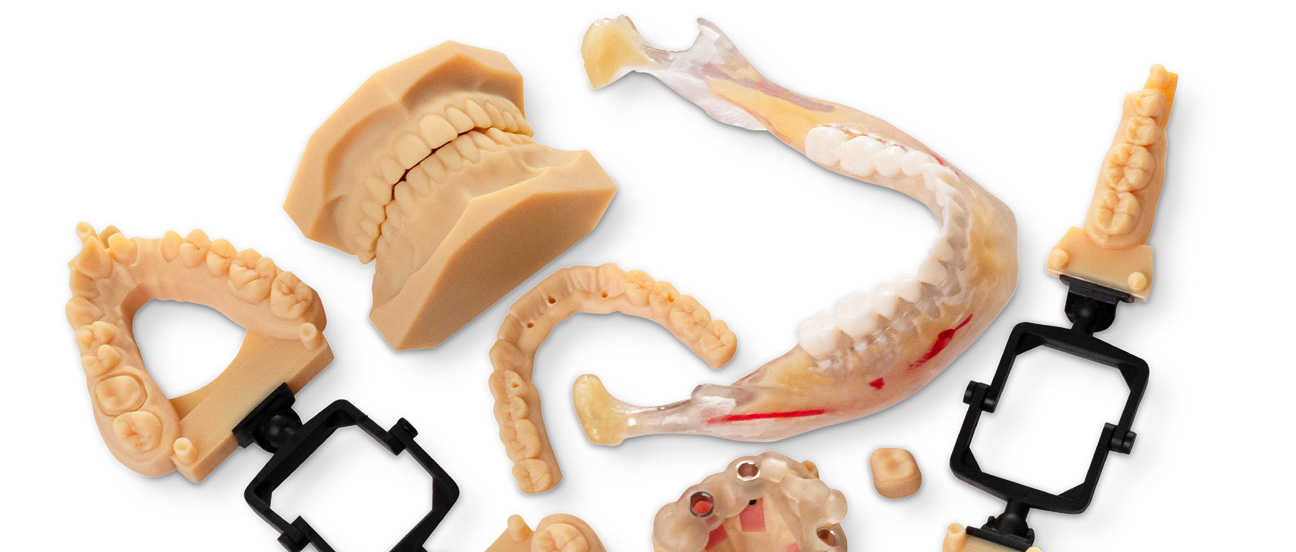 Unmatched quality and accuracy​
The DentaJet is designed with a unique 360° print tray to create more highly accurate, full-colour parts from different materials, in a single print, without sacrificing patient-specific accuracy. With a failure rate of less than 1%, this printer is built to last.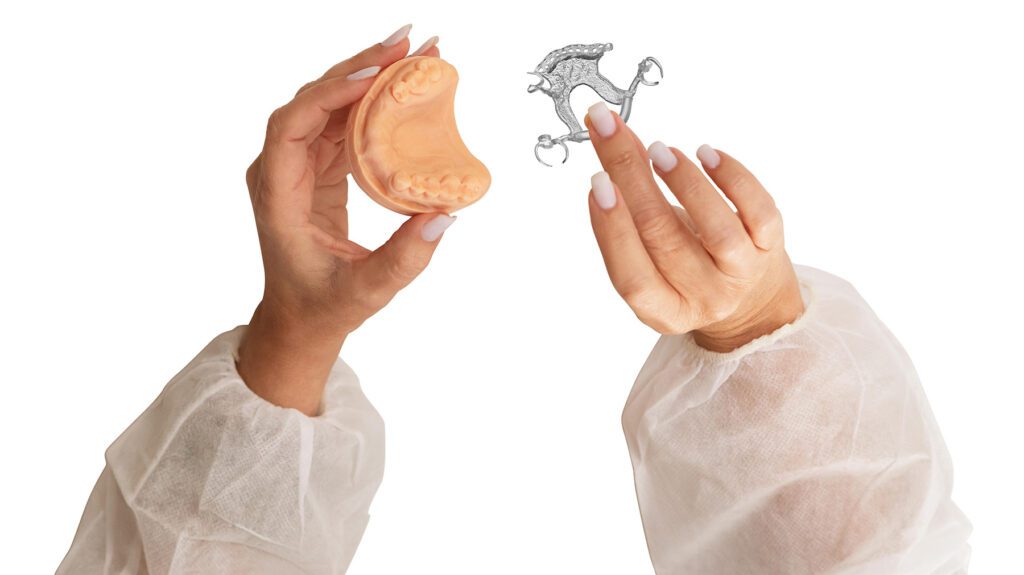 A dental solution to suit every need
Cut days off delivery times and produce more accurate, comfortable and effective orthodontic appliances. Simplify the complexity of implantology and maximise production. Outperform traditional dentistry.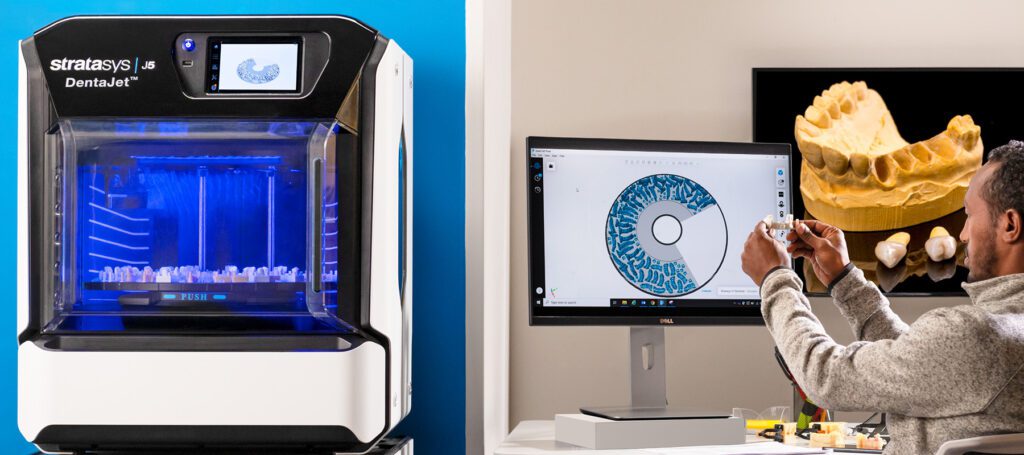 Harness the power of Pantone
Leverage full-colour capability to improve workflow and tracking and communicate more information. Reduce C&B remakes with the only dental printer able to create highly-realistic replicas of the patient's mouth, which enables better clinical outcomes and communication between the lab, clinic and patient.
Book a free demo for the J5 DentaJet at our Additive Manufacturing Hub where you can see the full scope of Stratasys technology and how it can transform the way you work.
Download
specification sheet
Get the full technical data on the J5 DentaJet today. Discover the key data points including information on build size, accuracy, speed and integrations for the J5 DentaJet.