Produce unbelievable products with real feeling
255 x 252 x 200 mm (10 x 9.9 x 7.9 in.)
Rigid, flexible, transparent or opaque, the multi-material capacity means you can load up to seven materials at once. Expansive colour and texture combinations remove the need for model painting, helping you create the most realistic models in the shortest time possible.
For design
With over 500,000 unique colours, realistic texture simulation, flexible and transparent materials and a click-and-print workflow, the J826 Prime 3D printer is among the most versatile full-colour printers on the market.
For engineering
From efficient concept models to functional testing and single-colour, multi-material prototypes, the J826 Prime is the ideal engineering solution to help you speed through form and fit verification.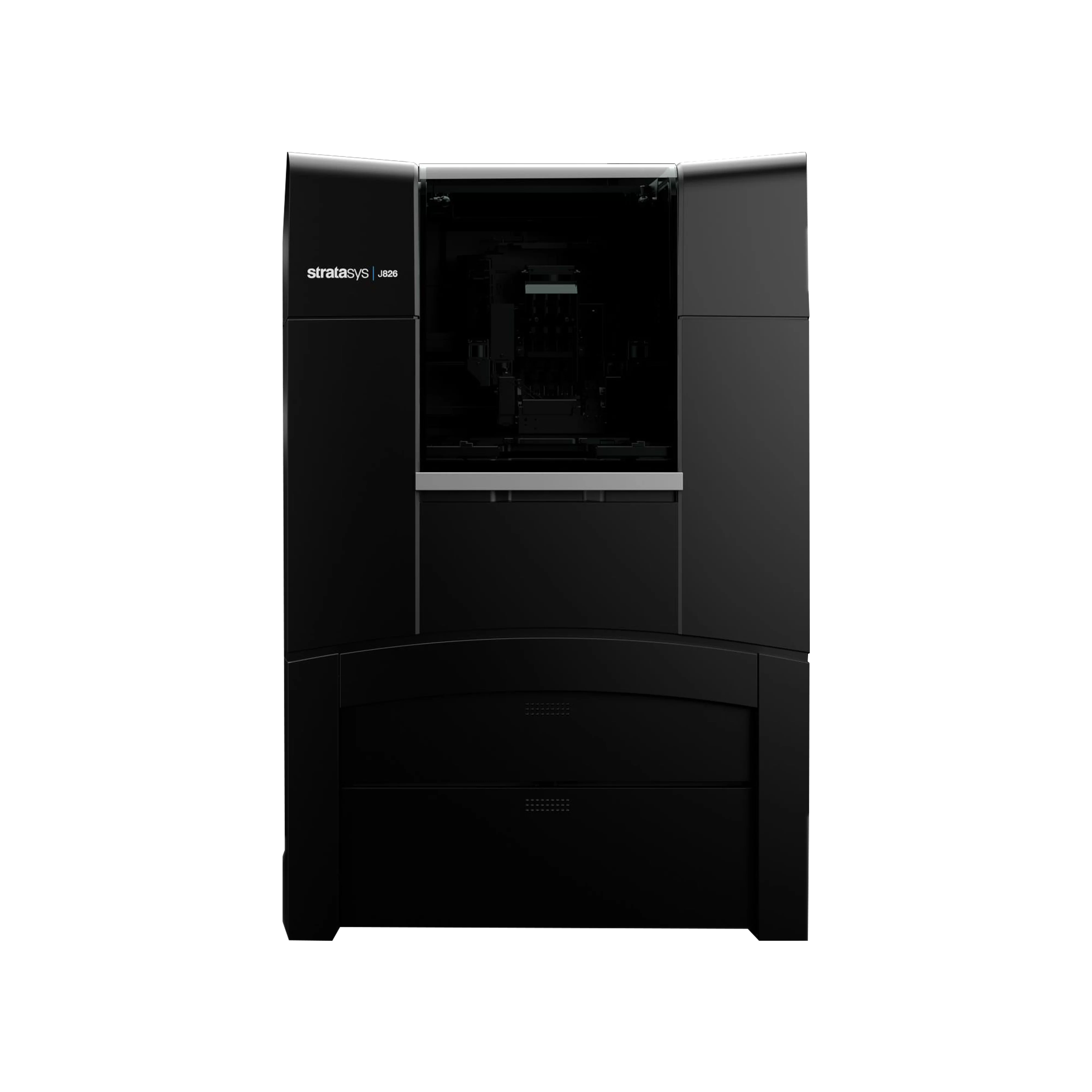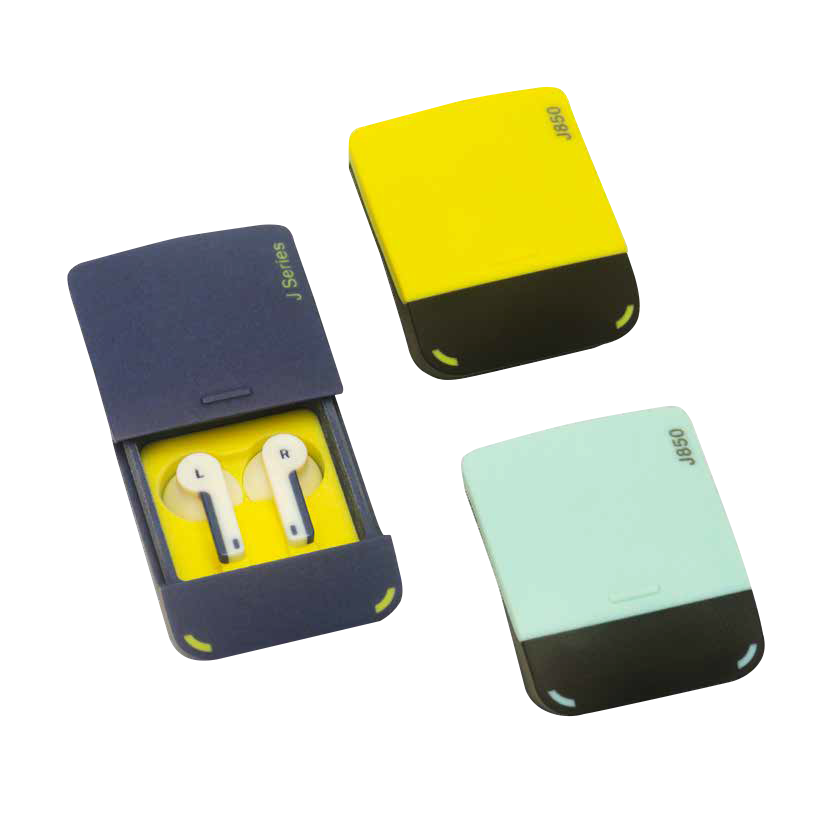 Streamline your entire working processes
This ensures you have more time to spend on the things that matter – creating, refining and designing the best product possible.
The J826 Prime delivers unrivalled aesthetic results thanks to its full-colour capabilities which include texture mapping and colour gradients. With these benefits, you are able to make prototypes that both look and feel like real products to help you ensure you can produce unbelievable designs.
The Stratasys J826 is designed to be easy to use and is one of the best options on the market for a small business that is looking for a powerful yet affordable 3D printer.
Make design iterations 5x faster than traditional methods of prototyping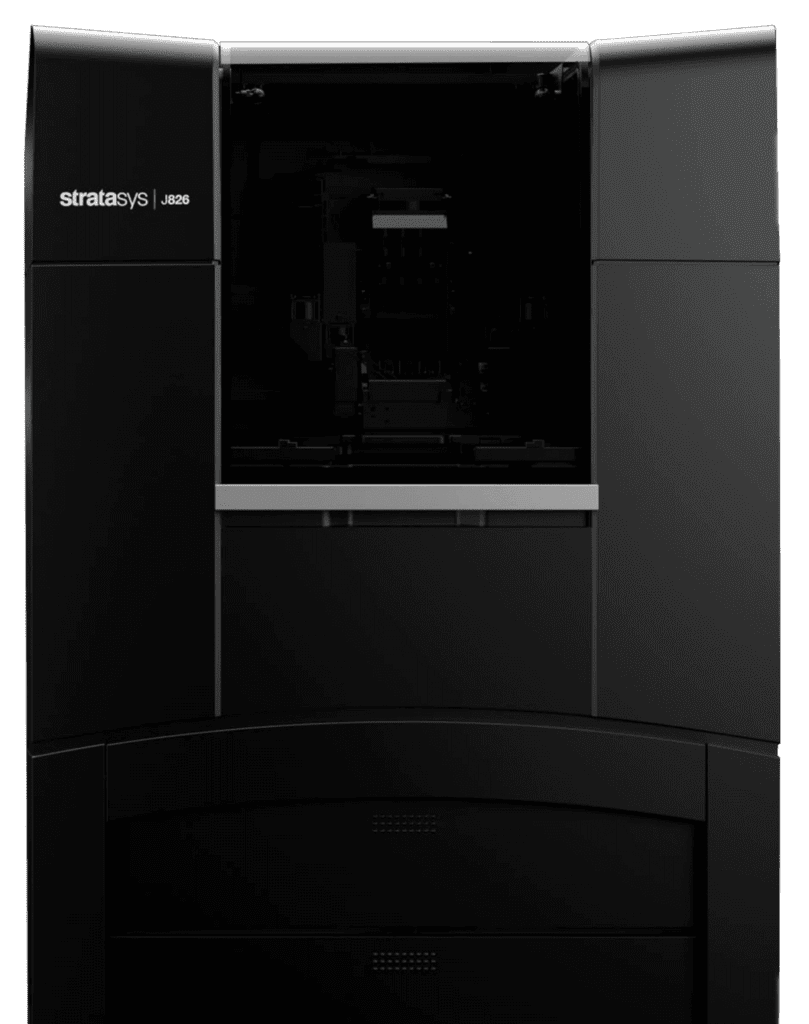 Complete material versatility makes it easy to produce prototypes in a wide range of colour.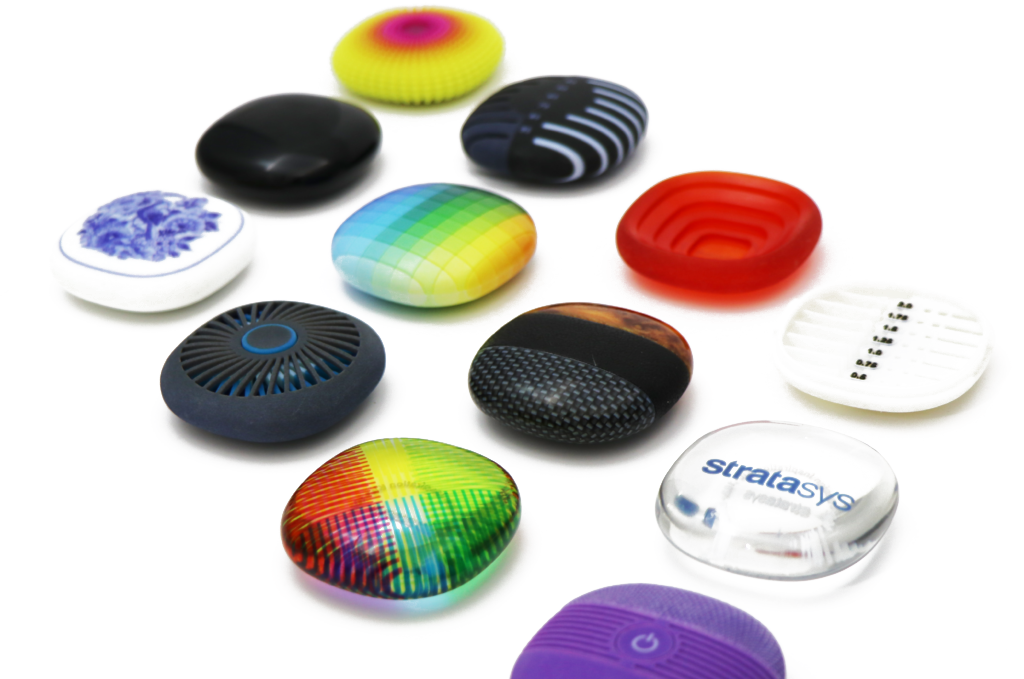 Multiple textures.
Simulated leather.
Soft touch.
Wood grain.
Realistic.
Pantone validated.
Transparent.
Opaque.
Super High Speed print modes provides 5x more design iterations.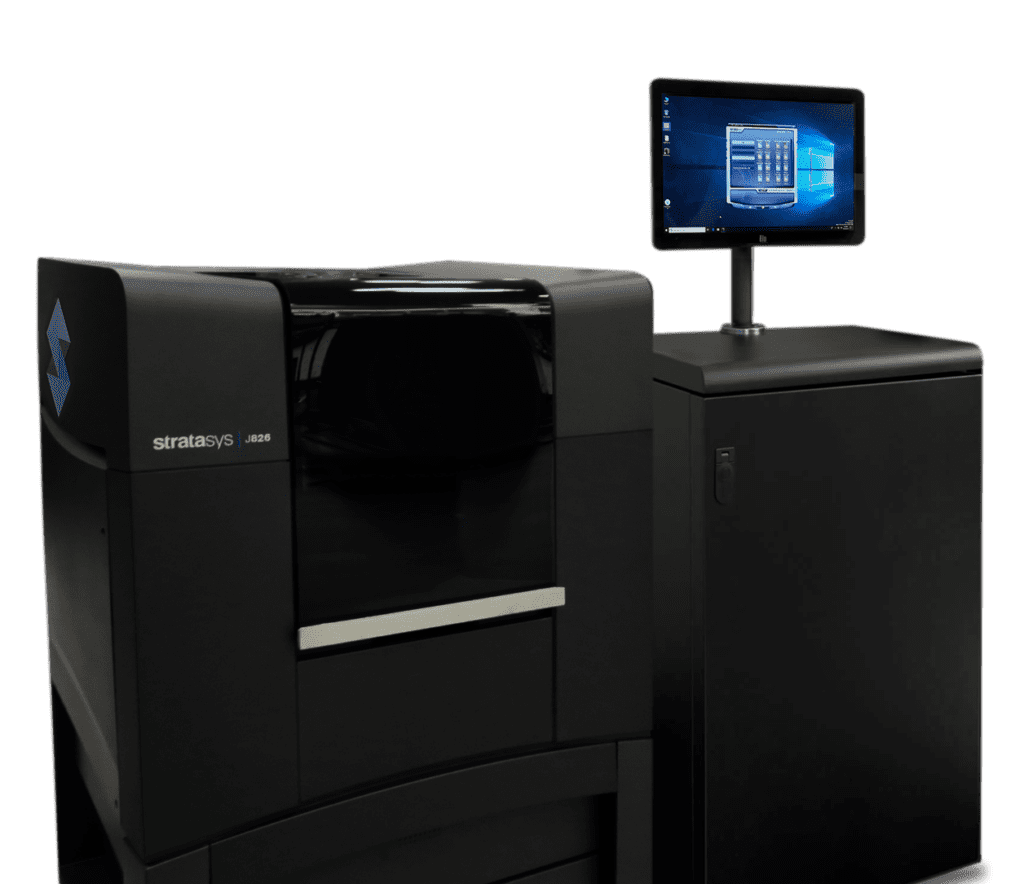 Make smarter design decisions by producing models in 20% of the time.




The Stratasys J826 3D printer is a high-speed, low-cost machine that can print large and complex objects. It is a great choice for small businesses and individual entrepreneurs who need high-quality prints quickly.
The J826 is one of the fastest 3D printers on the market and it can print parts in just a fraction of the time of other machines. It is also far more affordable than other professional-grade 3D printers, making it a great choice for small business owners on a budget.
Multi-material 3D printing
The J826 can print in a wide variety of materials, including rigid photopolymers like VeroVivid, transparent materials for glass like textures and Agilus30 brings tear-resistance capable of withstanding repeated bending.

The Stratasys J826 can produce a wide range of objects, including customised products and prototypes for jewellery, home decor items and mechanical parts. It can also be used for making scale models of buildings and equipment.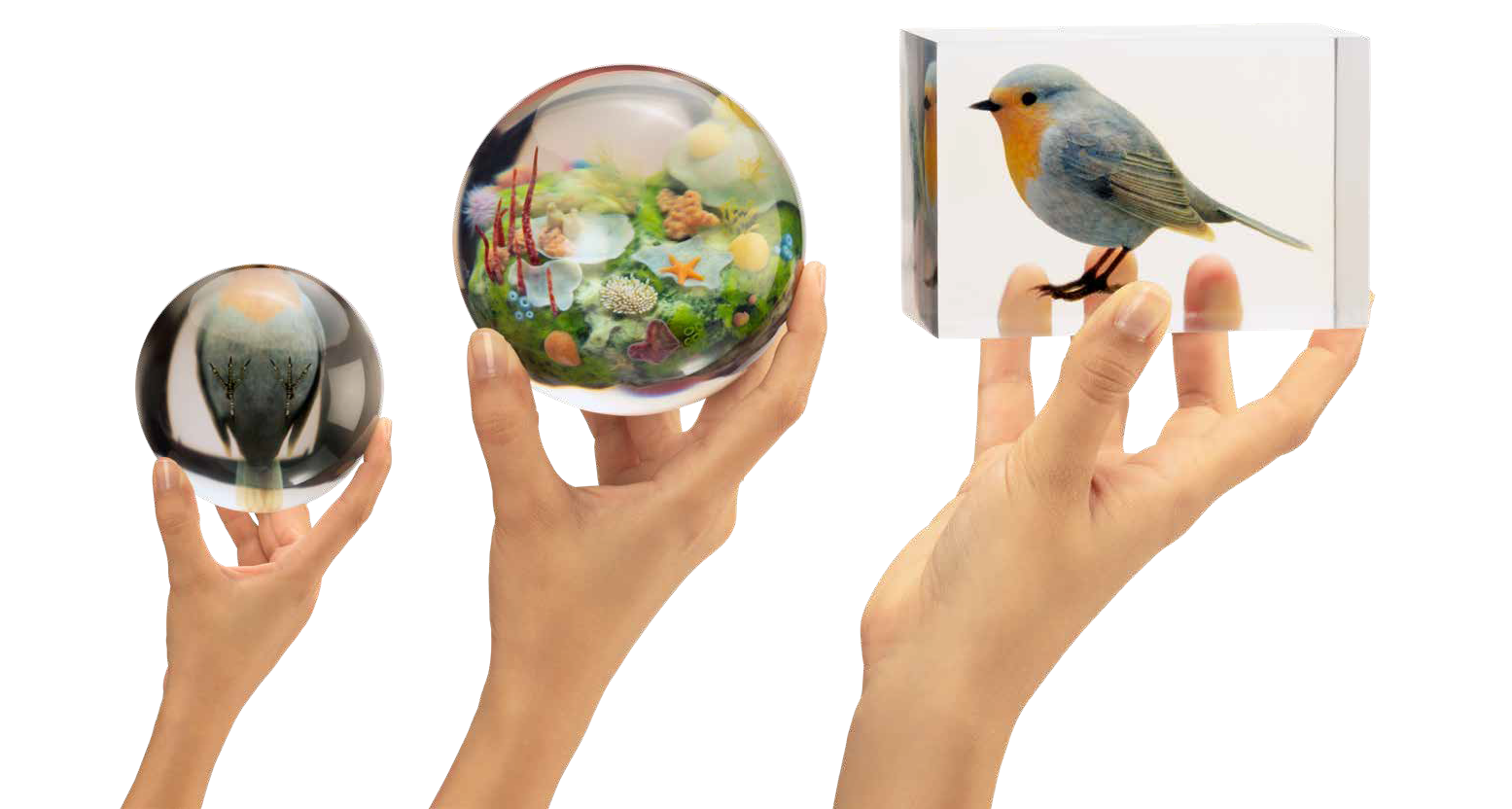 Unleash the full power of PolyJet
Get the latest Stratasys J826 PolyJet printer information by contacting our expert team today. There are a range of options including training, maintenance and support packages, in addition to world-class 3D printing technologies from Stratasys, so you can get the most from additive manufacturing.
Book a free demo for the J826 at our Additive Manufacturing Hub where you can see the full scope of Stratasys technology and how it can transform the way you work.
Download
specification sheet
Get the full technical data on the J826 today. Discover the key data points including information on build size, accuracy, speed and integrations for the J826.