Bring medical models to life with pure realism
Stratasys J850 Digital Anatomy
490 x 390 x 200 mm (19.3 x 15.35 x 7.9 in.)
The unique capabilities of GelMatrix, TissueMatrix and BoneMatrix open up a new range of possibilities in the medical sphere. Be it creating tissue for organs or mimicking porous bone structures, or even complex vascular structures, the J850 Digital Anatomy 3D printer puts surgical planning into the future.
The J850 Digital Anatomy printer truly brings the look and feel of medical models to life, mimicking the look and feel of human tissue. Create bespoke medical models for planning fast and effective surgery to drive innovation and improve patient care.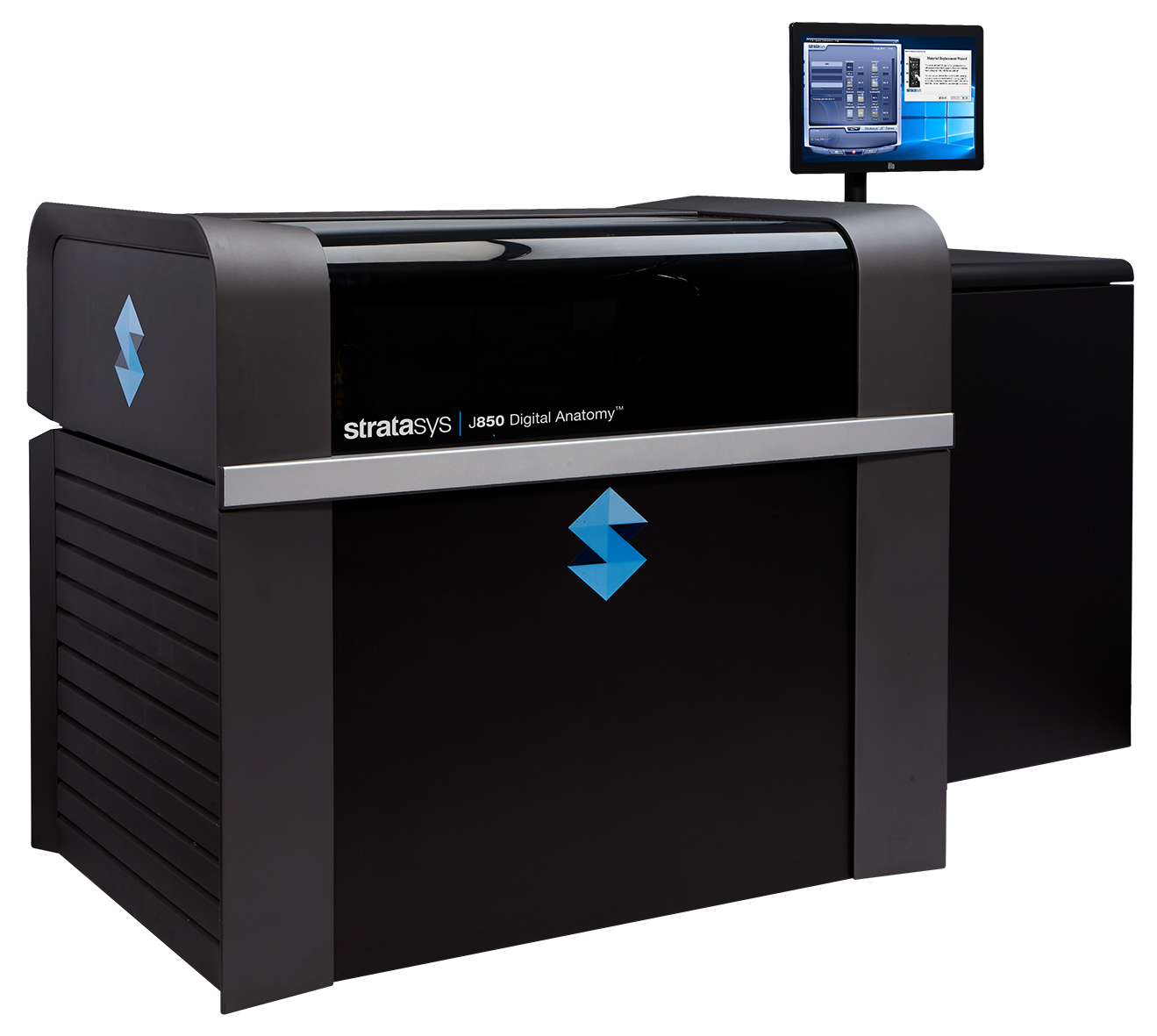 Unrivalled realism and functionality
The Stratasys J850 Digital Anatomy printer truly brings the look and feel of medical models to life with unrivalled accuracy, realism and functionality. Whether used for surgical training or to perform testing during device development, its models provide unmatched clinical versatility mimicking both the appearance and response of human tissue.
Bring medical models to life
The J850 Digital Anatomy printer takes the J850 capabilities to the next level. Step up to the printer's digital capabilities to create models with an incredible array of microstructures that not only look but feel and function like actual human tissue for true haptic feedback. All of this in a single print operation with minimal to no finishing steps like painting, sanding or assembly.
"A 3D print is worth a thousand pictures"
When surgical planning and training is concerned, a 3D anatomical replica of a surgical area provides greater clarity than photographs or drawings alone. It is simple to alter dimensions of a 3D model so that the model is tailored to the patient's needs. For example, surgeons can perform simulations for training purposes that are difficult or even impossible to perform on live patients.

Achieve up to 70% cost reduction compared to fabricated simulators, animal studies and cadaver usage.
Reduce your overall cost by up to 70% by using 3D printed anatomical replicas for surgical planning, compared to using fabricated simulators, animal studies and cadavers. Create models that look, feel and act like the real thing, direct from the print tray with no post-processing required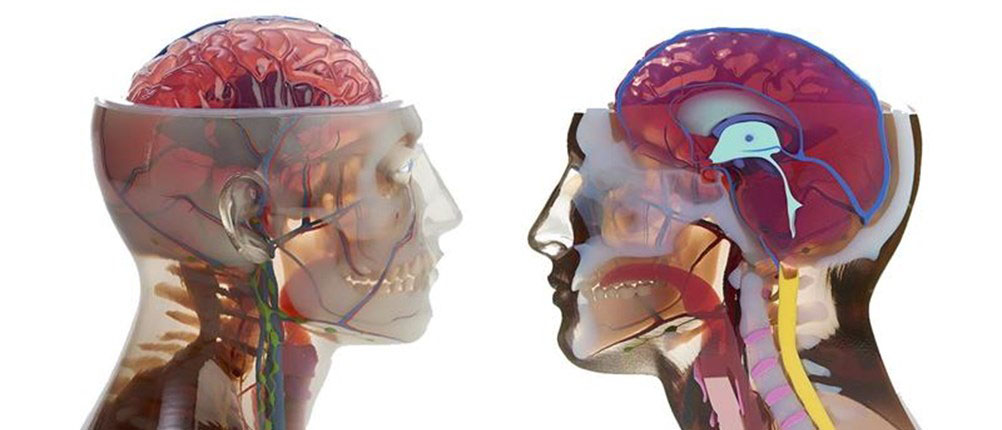 Zero fuss. The J850 Digital Anatomy 3D printer comes integrated with GrabCAD Print and features odour-free, ultra-quiet printing for minimal lab disruptions. On demand printing means you can create, plan surgeries and train your team at any time, in any place.
Biocompatible and approved for medical use​
Using cutting-edge resin materials - GelMatrix, TissueMatrix, BoneMatrix and RadioMatrix - you can create stunning anatomical models with different size, strengths and resistances and with unparalleled accuracy owing to a minimum layer thickness of 1mm.





Drive innovation forward. Create consistency in testing to enhance product quality, reduce costs, and accelerate time to market. Digital Anatomy 3D printed models provide high repeatability between samples, minimising confounding variables and allowing for clinically relevant benchtop testing.


Get in touch for the latest spec, price and application information for the Stratasys J850 Digital Anatomy 3D printer by contacting our expert team today. There are a range of options including training, maintenance and support packages, in addition to a wide range of world-class 3D printing technologies from Stratasys, so you can get the most from additive manufacturing. 
Book a free demo for the J850 Digital Anatomy 3D printer at our Additive Manufacturing Hub where you can see the full scope of Stratasys technology and how it can transform the way you work.
Download
specification sheet
Get the full technical data on the J850 Digital Anatomy today. Discover the key data points including information on build size, accuracy, speed and integrations for the J850 Digital Anatomy.