LOCTITE® 3D IND403 High Modulus by Henkel
High-modulus and suitable for low to moderate temperature molds and tools where accuracy, surface finish and durability are required.
Tough, high-temperature material. Ideal for molds and end-use parts with up to 80°C operating temperature. Excellent surface finish and dimensional accuracy. Also suitable for interior automotive components and other applications requiring high modulus properties.


Key Features
High strength and stiffness
Machinable
High-heat deflection temperature, HDT 80 °C (176°F)
Excellent surface finish
87 MPa tensile strength
Low viscosity
Color: Black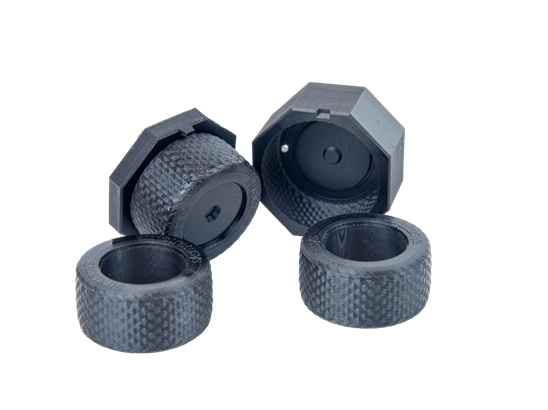 A transformative 3D printer enabling flexible production of end-use parts in a diverse range of high-performance materials. Achieve industry-leading accuracy, consistency, detail and throughput with the Programmable PhotoPolymerization P3™ technology. Get ready for a new era of 3D printing.
Origin® One Material Comparison