Cirteq, a leading international specialist in the manufacture of circlips and retaining rings, distinguishes itself through its unique blend of traditional and cutting-edge production methods.
Annually, they produce 700 million spring rings to a global customer base of over 500, predominantly within the automotive sector, but also spanning the aerospace and sustainable energy sectors. Their reputation for consistently delivering high-quality parts in significant volumes has earned them collaboration with industry giants such as Jaguar Land Rover, Volvo, Honda, Volkswagen and Renault.
Given the high demand for their products and the ever-growing need for efficiency, Cirteq has made a strategic move to further improve productivity without compromising on quality.
Their answer lay in the adoption of advanced Stratasys 3D printing technology from SYS Systems, revolutionising their production capabilities whilst maintaining their high quality.
With its services in high demand, Cirteq sought an improved, more efficient working method to ensure the consistent delivery of high-quality parts in substantial volumes.
"We were trying to link processes and equipment in a production cell via ancillary equipment that really moved products from A to B, and it needed to get them there in a minimal time and also add some value," explained Theo Speller, Cirteq's Customer Quality Liaison Manager.
The integration of 3D printing technology provided a solution that optimally fulfilled these requirements, enabling a more efficient movement of products from one stage to the next.
Cirteq decided to invest in the Stratasys Polyjet350 Connex3 machine, a 3D printer capable of simultaneously printing multiple colours and materials.
The Polyjet350 Connex3 has significantly improved efficiency, eliminating a labour-intensive stage that required manual spraying of parts, instead using soft, washable plastics within the 3D printer.
"The labour that we've saved means that one person can now do the job that it traditionally took four people to do," said Theo.
"We've reduced the footfall from walking across the factory to getting the finished component in a fraction of the time and a fraction of the cost."
The Stratasys PolyJet350 Connex3 machine also allowed Cirteq to produce models that closely replicate the look, feel, and properties of real production parts. It prints custom jigs, assembly fixtures, and tooling with high precision and minimal post-processing requirements.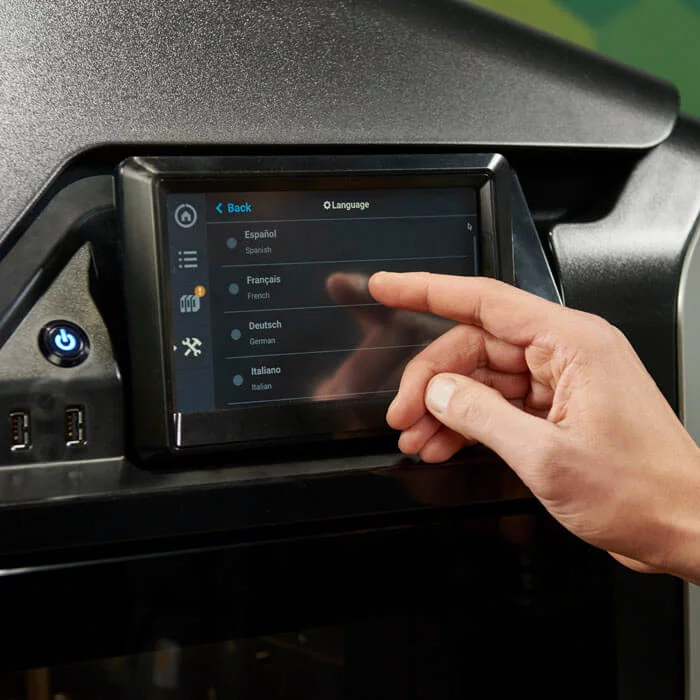 The Stratasys PolyJet350 Connex3 machine's capability to load multiple materials simultaneously allowed for the printing of parts with diverse mechanical, optical, or thermal properties, such as non-slip grips, transparent windows, or flexible hinges.
"What attracted us towards using the system is the fact that we could print in plastics that are both soft and hard and can be washed away to give the intricacies that we need," said Theo.
"Being able to print to an exact design means that when that plastic print is finished it fits into the exact space it was designed for." 
Stratasys 3D printers, notable for their steadfast reliability, guarantee a constant high-quality output and efficient production. This reliability provides Cirteq with the peace of mind to allocate resources to other tasks, secure in the knowledge that the PolyJet350 Connex3 will consistently deliver as expected.
"You can basically press the start button and then just walk away," said Theo.
"And when you come back that finished component has been built in a fraction of the time it once took to build and without any direct labour, leaving the person that programmed it free to work on other development projects."
Why SYS Systems and Stratasys?
SYS Systems provided Cirteq with the Stratasys PolyJet350 Connex3 3D printer, an innovative solution that boosted their productivity, improved efficiency, and ensured quality, while allowing them to focus on other strategic tasks.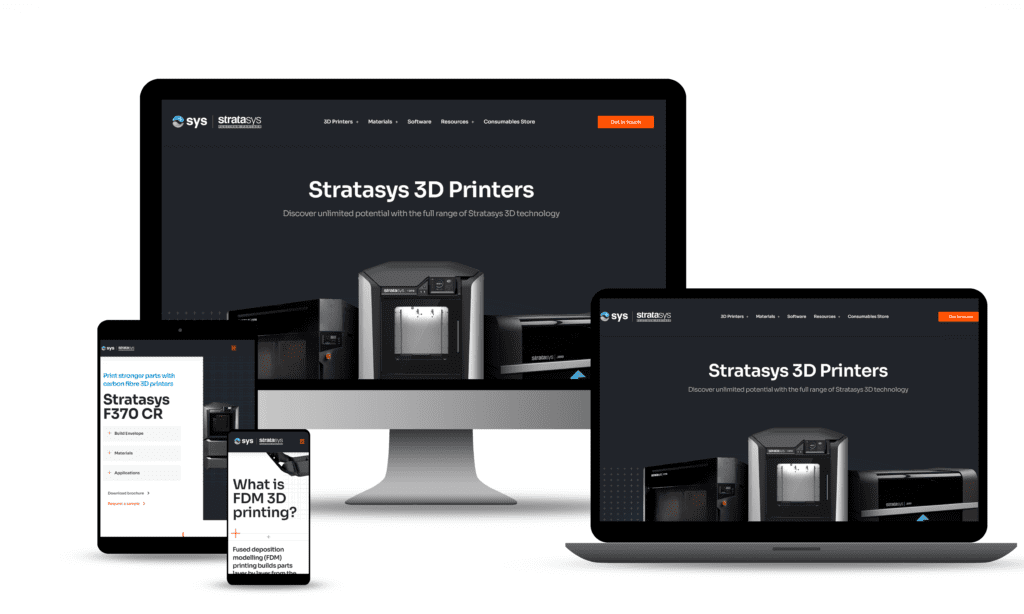 YOUR NEXT STEPS
To find out more and take your next steps into Additive Manufacturing ...