Design Reality is a product design and innovation consultancy. They have worked with a range of clients, from internationally renowned companies, to start ups with ground-breaking ideas. Design Reality have designed products across a variety of sectors including industrial, medical and consumer; now specialising in Personal Protective Equipment (PPE) for respiratory protection.
Being responsible for such vital equipment and technology, it is paramount Design Reality ensures they are producing the highest quality products that meet the strict regulations of their clients.
Design Reality has invested in 3D printing technology since their establishment, and they recognised the need to upgrade their technology to match the industries strict regulations.
With the guidance of SYS Systems, Design Reality have invested in a Stratasys Connex260 3D printer to advance their production capabilities.
Design Reality works in extremely specialised sectors including PPE, medical and defence, all of which require strict adherence to the industrial and commercial confidentiality.
Following a contract with the military to develop specialised gas masks, Design Reality began to rapidly expand. This showcased a need for greater investment in their technology to ensure they continued to produce the best products available.
Design Reality have advocated and utilised 3D printing technology since their establishment. They recognised the need to upgrade and invest in the best 3D printing technology available to facilitate their growth in demand and technological capabilities.  
With a desire to upgrade and entirely revolutionise their prototyping process (speed, accuracy and flexibility with design), Design Reality invested in the Stratasys Polyjet Connex260 3D printer, supplied by Stratasys' Premium Partner SYS Systems.
The Stratasys Connex260 allows for bespoke combinations of materials to build and simulate designs in either a single 3D model or a series of assembled models, all with user friendly technology and software.
Graham Wilson, Design Reality's Technical Director, explained:
"From our long experience in 3D model building and prototyping, we feel we are able to exploit the distinct advantages the Connex 260 machine to increase business more significantly than other equipment on the market."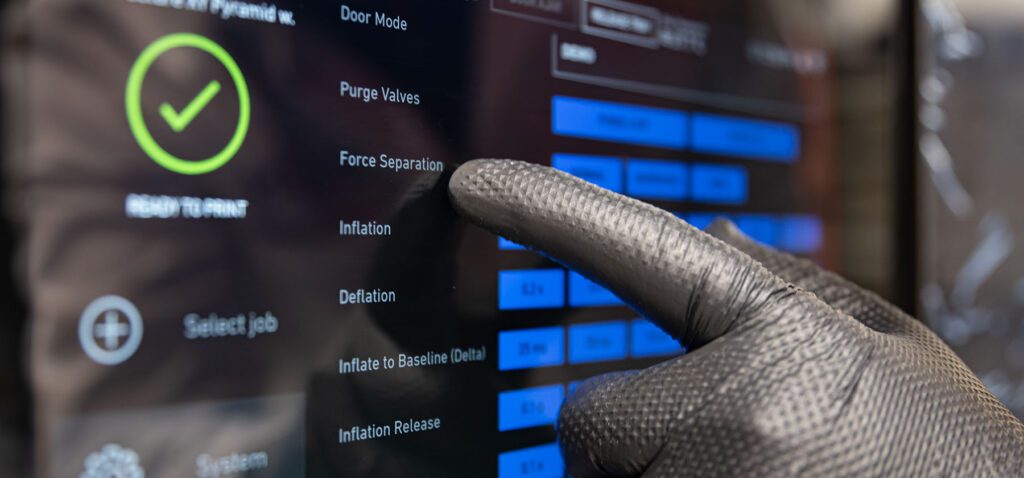 Since purchasing the Connex260 3D printer, Design Reality have been able to produce prototypes overnight instead of waiting for days.
Managing Director, Tom Baker said, "Since it was installed the Connex 260 has run 24 hours a day, seven days a week ."
"It paid for itself inside 12 months. It has proven vital in avoiding delays in development lead time as we no longer need go to other suppliers." [Tom]
The Connex260 has  allowed for Design Reality to offer greater accuracy and flexibility of their prototypes to clients. The wide range of materials that can be utilised allows their clients to tailor the prototype as accurately as possible to the end-use product.
"We can demonstrate exact realism with totally new levels of finish and accuracy that were never available before. That capability helps the discussion with clients," said Graham.
"We now have total control to test, evaluate and modify the design when needed," added Tom. "As a result, we have a more positive and faster reaction to meet clients' product development targets."
Design Reality have also begun to explore new avenues and services they can offer, using the Connex260 3D printing technology.
Tom said: "We have become a significant 'R & D experimenter' which differentiates us from other design consultancies and are using 3D printing to break new ground."
Why SYS Systems and Stratasys?
Throughout all of their development, SYS Systems has supported Design Reality. Offering them expertise, guidance and support on how the Stratasys technology can continue to help the grow.
Graham said: "We have the level of expertise and product development knowledge within SYS Systems to provide access to high degrees of support when we are trying to push out the boundaries."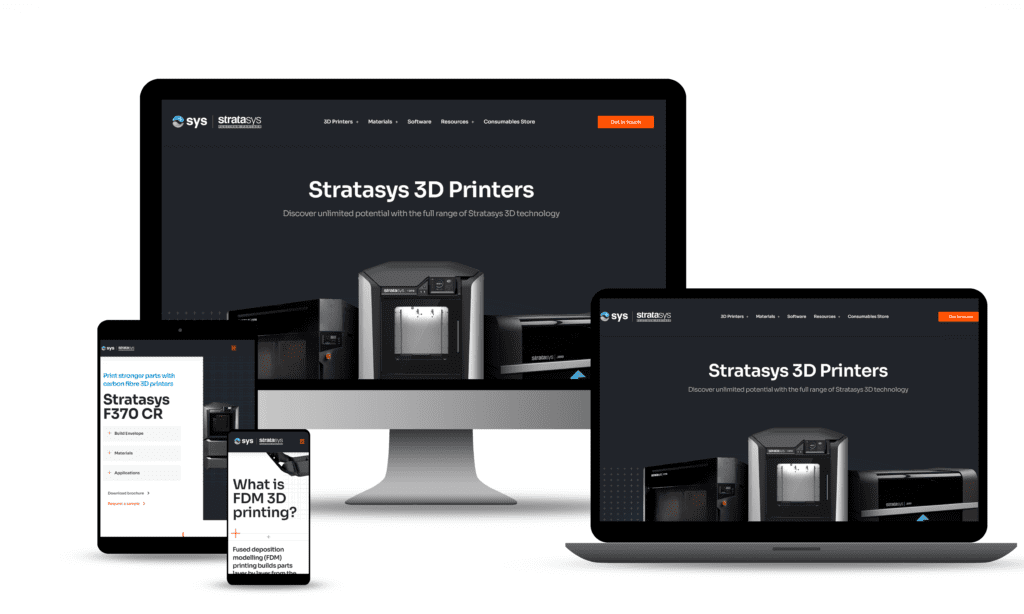 YOUR NEXT STEPS
To find out more and take your next steps into Additive Manufacturing ...