Fluxaxis is a UK-based leader in additive manufacturing, known for creating robust industrial materials and large-scale sculptures for public spaces.
Fluxaxis has been involved in numerous monumental projects, with one of the most significant being the 'David and Goliath' sculpture, commissioned by artist Jam Sutton. To execute such a colossal undertaking, Fluxaxis recognised the necessity for utilising the most advanced 3D printing technology available.
Fluxaxis decided to purchase the Stratasys Fortus 900mc and the Fortus 250 from SYS Systems. This additive manufacturing system is globally renowned for its capacity to create large, complex parts without compromising quality, perfect for Fluxaxis to make their clients visions a reality.
The demanding specifications of the 'David and Goliath' project, commissioned by artist and sculptor Jam Sutton, was a grand 3D-printed replica of Sutton's original marble piece, showcased at an exhibition in Dublin Castle.
Fluxaxis had to print the sculpture in three sections, taking 258 hours and consuming 15kg of material.
The scale, complexity, and specific material requirements of this project highlight why Fluxaxis's acquisition of leading-edge 3D printing technology was so crucial for their business.
Fluxaxis purchased both the Stratasys Fortus 900mc and Fortus 250 machines from SYS Systems. Their comprehensive expertise and support in 3D-printing technology and applications has been invaluable to Fluxaxis' grand projects.
The Fortus 900, also referred to as the F900, is distinguished for its remarkable build size – the largest of any FDM system – and its compatibility with 13 high-performance thermoplastics, making it particularly suitable for heavy-duty industries. This premier additive manufacturing system, pivotal in Fluxaxis's 'David and Goliath' project, is designed to seamlessly create large and intricate parts, ensuring quality without compromise.
The more compact Fortus 250 matches the software prowess of the F900. It ensures reliable, continuous operation, perfect for fast prototyping needs. Despite its smaller size, the Fortus 250 does not fall short in delivering exceptional performance and versatility.
"The Fortus 900mc is the main workhorse for us and the Fortus 250 is there for those smaller and quick turnaround jobs. The capacity of the 900 really warrants us to push how big we can go with FDM," explained Jake Augur, Fluaxis Production Manager.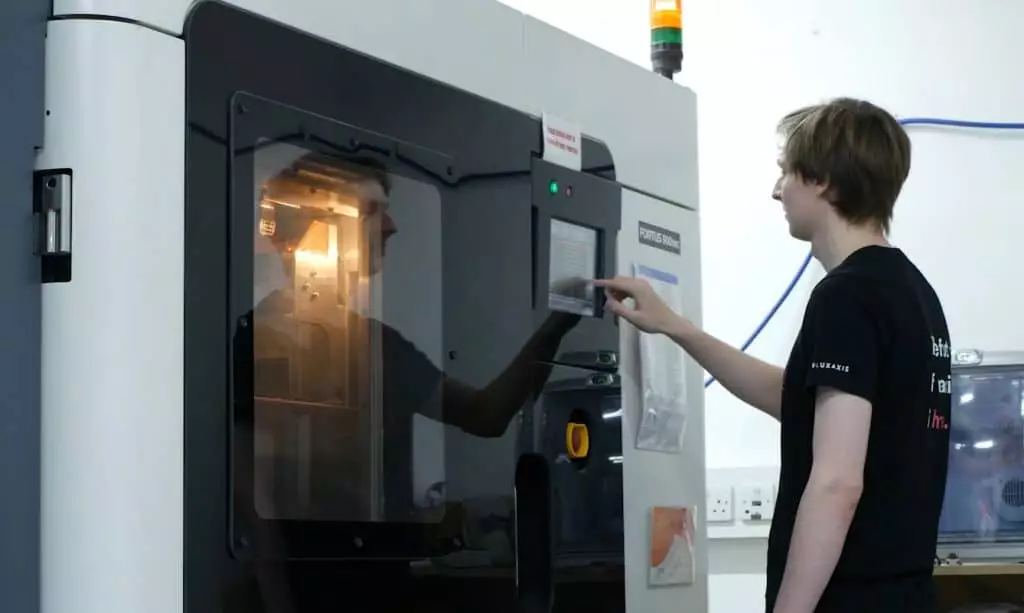 The Fortus 900 is versatile and capable of creating durable production parts, jigs, fixtures, factory tooling, and functional prototypes. It employs an internal camera and the advanced GrabCAD print software package, streamlining workflows and simplifying job monitoring.
It allows for any design modifications to be incorporated on-the-go, and production materials can be revised without disrupting the overall production schedule. This adaptability is made possible by Fused Deposition Modelling (FDM) technology, broadening opportunities for designers and manufacturers like Fluxaxis.
Jake said: "The F900 can produce parts which are both large and highly detailed in a multitude of layouts and materials."
"FDM is really the king of all 3D-printing processes. It's here to stay – there's no other process which is safer and more reliable," continued Jake.
This makes it suitable for applications requiring tight tolerances, toughness, environmental stability, or specific properties like electrostatic dissipation, translucence, and biocompatibility.
Why SYS Systems and Stratasys?
Utilising SYS Systems' advanced Stratasys Fortus machines and 3D-printing expertise, Fluxaxis can effectively fulfilled large-scale, complex client projects.
"When it comes to engineering, Fortus is the machine we focus on because we can offer a more bespoke and accurate material for a client's needs." [Jake]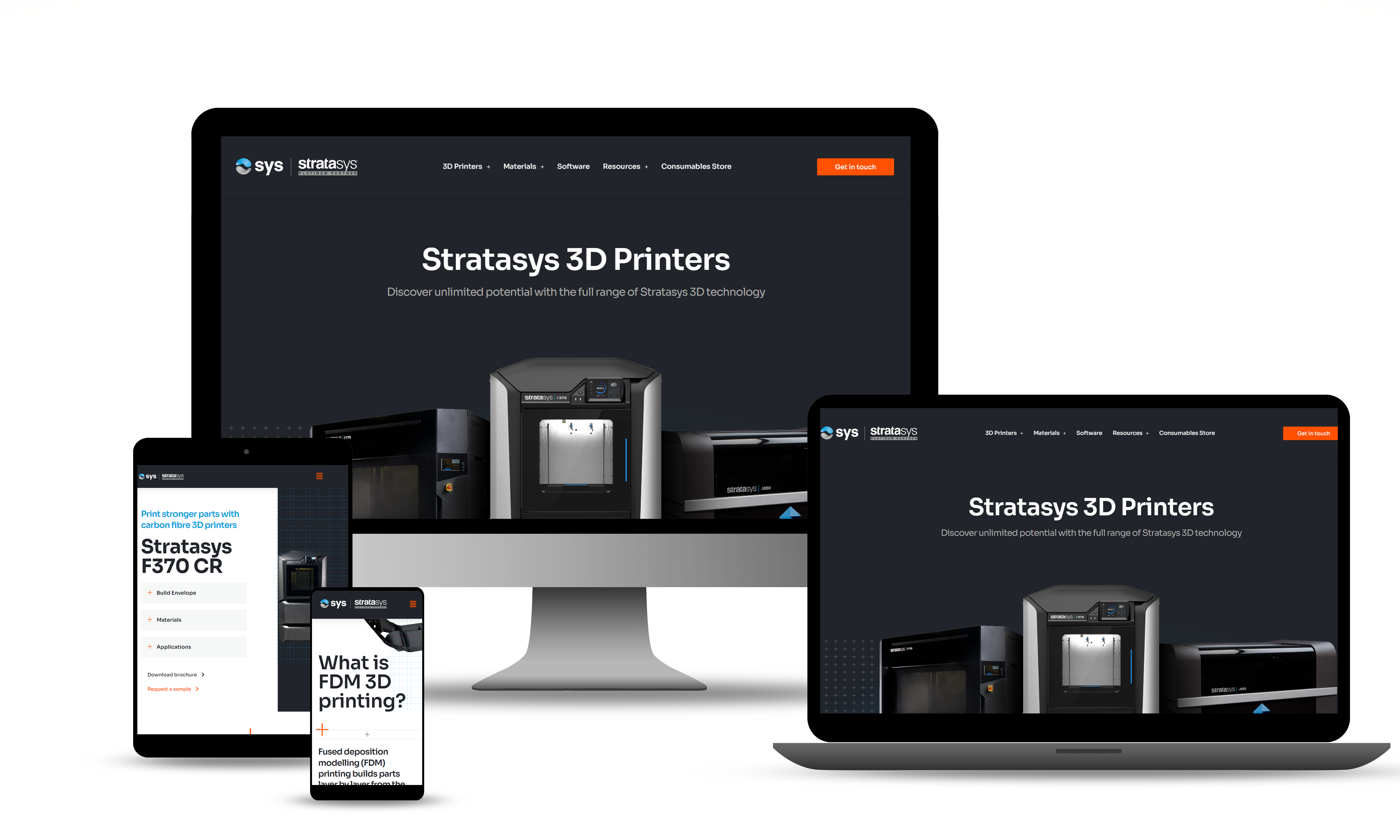 YOUR NEXT STEPS
To find out more and take your next steps into Additive Manufacturing ...