Hellermann Tyton is a global leader in cable management systems. They produce everything from basic fixings to bespoke products.
With their current end-of-arm tooling becoming too heavy, lengthy and expensive, Hellermann sought a way to reduce this and make their production process more efficient.
Hellermann Tyton invested in a Stratasys Fortus 450 3D printer from SYS Systems, Stratasys' Platinum Partner. The Fortus 450 has produced reliable, cost and time effective end-of-arm tools to enhance Hellermann  Tyton's production process.
With its services in high demand, Hellermann Tyton recognised the need to upgrade their end-of-arm tools.
"The current end-of-arm tools were quite heavy, they took a long time to come in and they were also considerably high priced," explained Dean Pentey, Hellermann's Automation Team Leader.
"We were looking to reduce waste, reduce cost and also reduce the lead time."
Hellermann invested in a Stratasys Fortus 450 3D printer, supplied by SYS Systems, the Platinum Partner of Stratasys.
The Fortus 450 machine has moved Hellermann away from traditional manufacturing, helping them to make reductions in all areas.
"Pulling it in house we were able to reduce the lead time significantly," said Dean.
"With the existing processes we would have to take an issue back to the supplier to propose a redesign, cost and we then would have to initiate an order."
"That process can take 4 weeks at best whereas with the Fortus 450, we saw a redesign in the afternoon, print overnight and install the next day," explained Dean.
"We are typically looking at weight savings and lead time reductions of up to 50%, and cost reductions of up to 75%."
Hellermann had previously tried to incorporate plastics and printing into their end-of-arm tools but had failed to get the required strength for such vital and high usage machinery.
"Our existing end-of-arm tools contained some plastic materials but they just didn't have the strength through the layers so we had to dispel that as a possibility," explained Dean.
However, the Stratasys Fortus 450 offered new materials, including Nylon 12 Carbon filled materials, which had the strength needed to advance Hellermann's end-of-arm tooling.
"We discovered the nylon 12 carbon filled material which allowed us to reduce existing process problems and reduce maintenance downtime, giving us a reasonably quick return on investment," said Dean.
The Fortus 450 ease-of-use Grabcad software and expert training from the SYS Systems team meant it was quick and easy for Hellermann to learn how to get the most out of their 3D printer.
"I was quite surprised how easy it was to pick up," said Dean.
"I'd designed parts for printing but I never actually set a printer going until we had one here. The training was easy to pick up, Grabcad was quite easy to pick up and we were printing within a week of having the install."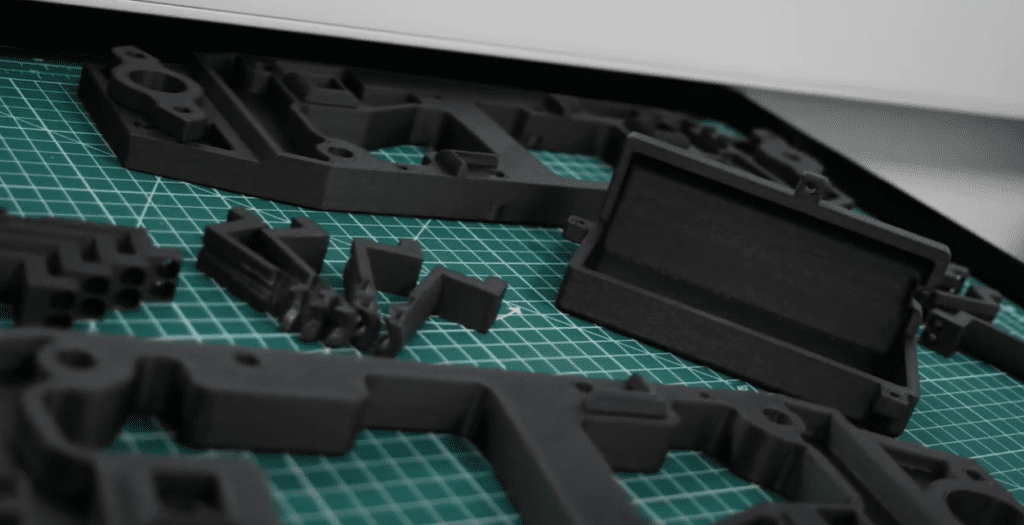 The team at SYS Systems has continued to support Hellermann throughout the entire relationship, from choosing the right machine to maintenance and development guidance as well.
"Throughout the process, SYS Systems helped us," said Dean.
"From design guides that they gave us, all the way through to the installation. The training on both the software and the hardware has enabled us to really take printing on ourselves with confidence."
With the new technology firmly embedded, Hellermann have only continued to see growth in the benefit of their new machine.
"We started off with the first tool in august and we've now installed another two," said Dean.
"That first tool has now done just under 1.4 million cycles without any issues. One of the concerns we had moving from metals to plastics was are they going to be robust enough?"
"We were able to work with SYS Systems to develop a trial end-of-arm tool which helped dispel some of the fears we had. That then gave us confidence to purchase the Fortus 450 3D printer."
Why SYS Systems and Stratasys?
Investing in the Stratasys Fortus 450 3D Printer from SYS Systems has allowed Hellermann to advance their end-of-arm tooling to elevate their production process and make it more efficient.
"We have seen a really good benefit to the first three end of arm tools we have installed," said Dean.
"We're looking to now replace all of the current end-of-arm tools with 3D printed versions."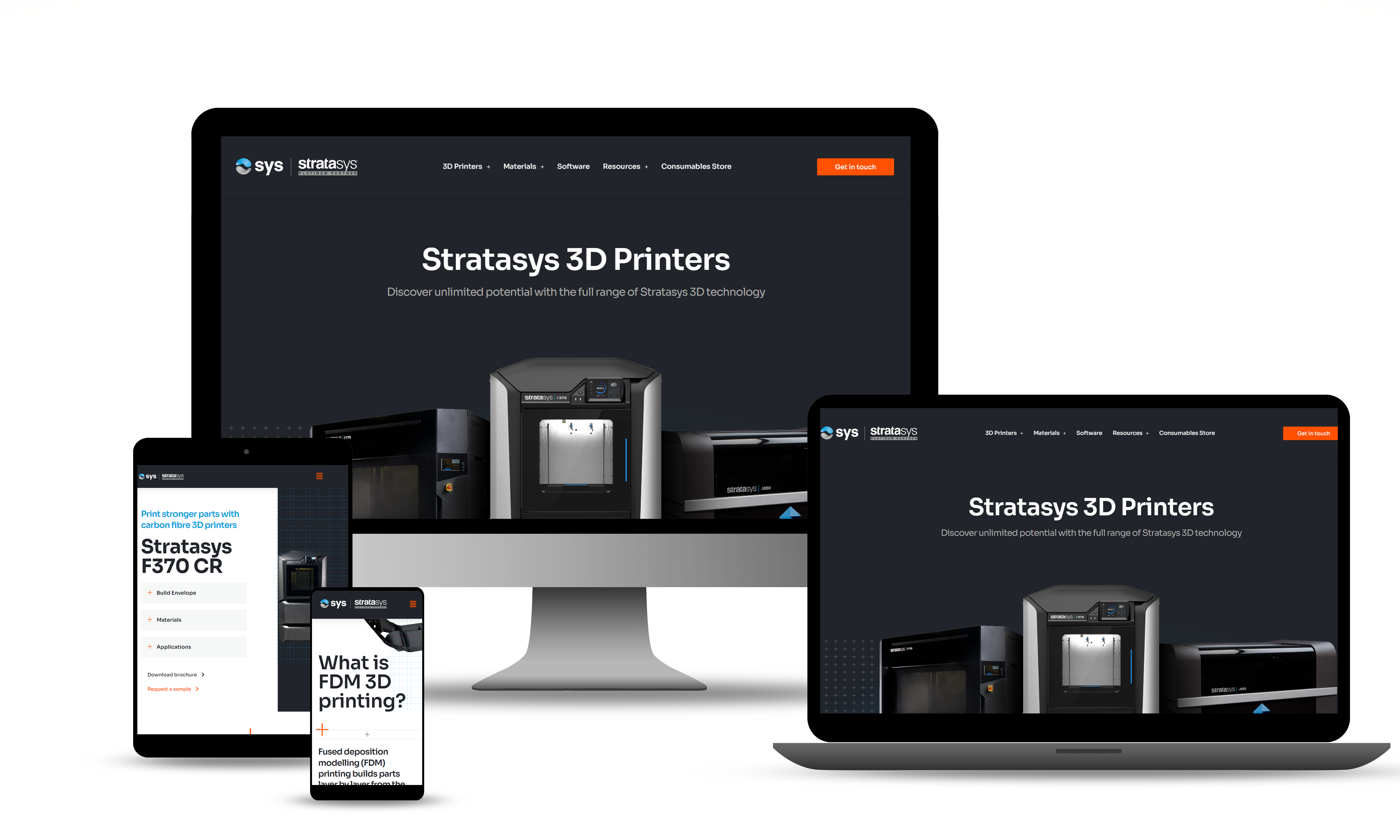 YOUR NEXT STEPS
To find out more and take your next steps into Additive Manufacturing ...