Liniar is a specialist fabricators and installations company within the fenestration and leisure industry.
Their focus on innovation and excellence led them to invest in two Stratasys 3D printers; the Connex260 and their latest investment: the F370 machine.
These investments have allowed them to produce robust, realistic and accurate components, elevating Liniar's confidence in their new and innovative products. 
Liniar's world-class facility is the largest mixing plant in Europe with a vast production demand.
"At Liniar, we have 33 extrusion lines running 24 hours a day and producing around 32 000 tonnes of material, which is equivalent to about 38000 kilometres of profile per year," explained Tom Roberts, Liniar's Product Design Manager.
With such high demands of their products, Liniar recognised the need to upgrade their technology to improve their design and development process.
Liniar originally invested in a Stratasys Connex 260 3D printer, supplied by SYS Systems (the Stratasys Platinum Partner) with high-level precision and accuracy.
Since, they have further invested in the Stratasys F370 machine, also supplied by SYS Systems, to produce larger and more robust components.
"The F370 FDM machine produces much more robust components. The larger bed size means we are able to print larger components which is useful for us with the nature of the products we design and manufacture," said Tom.
"We can now print rigid materials which is useful for a lot of the extruder profiles and things we produce, but we also design a lot of products with gaskets and sealing so it has been really useful for us to have both of those together to produce realistic components."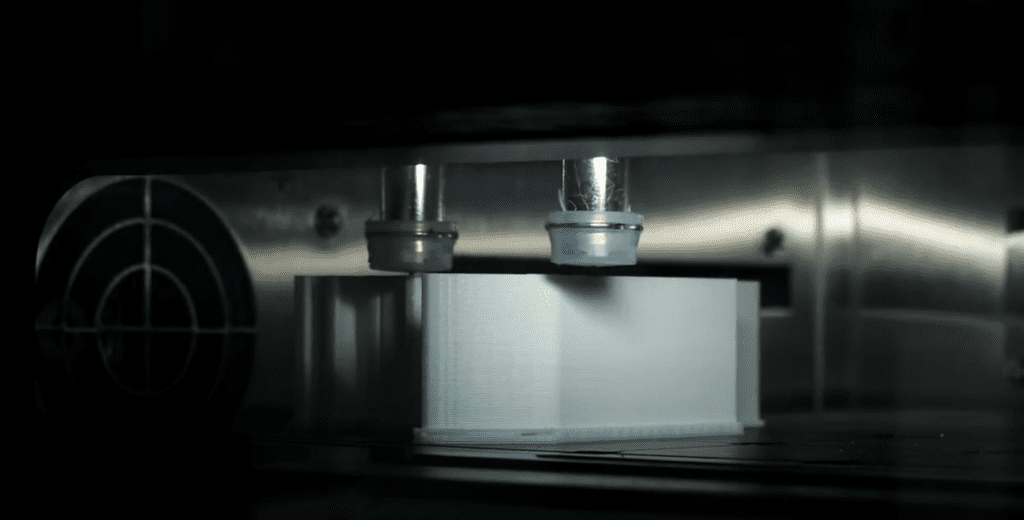 Investing in both the Connex 260 and F370 3D printers from SYS Systems has proved to be beneficial not only for Liniar themselves, but also for their customers who gain greater confidence in the products after seeing a physical prototype.
"3D printing is an excellent tool for us," explained Tom.
"We're able to produce prototypes for our customers that they can have in their hands. They can look at it."
 "It's always nice to have a physical part it your hands."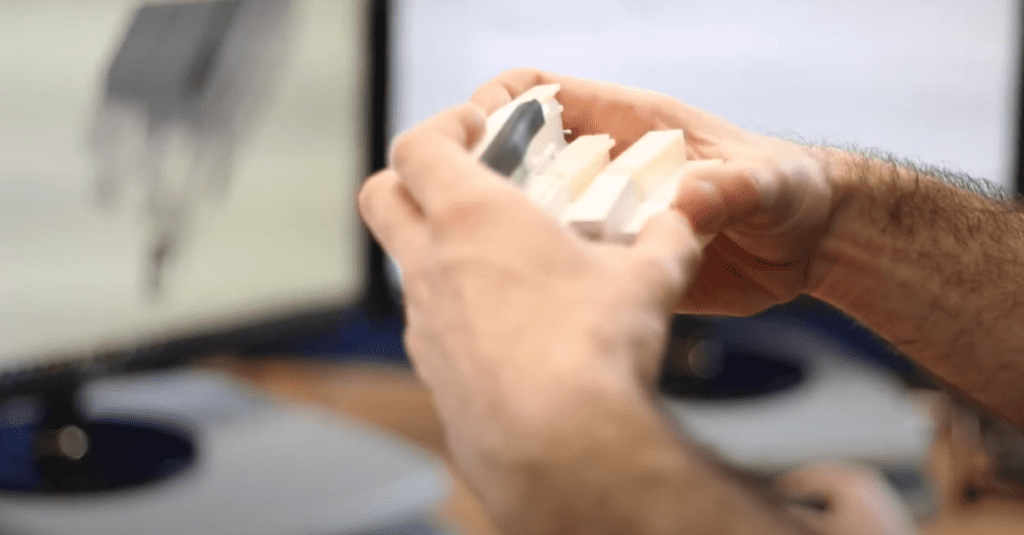 The F370 has enabled Liniar to further expand their usage of additive manufacturing, producing end-use jigs and fixtures outside of their product development departments.
"It's not only in product development and design that we use 3d printing," said Tom.
"We also use it for producing jigs and fixtures for our fabrication divisions. It means we're not having to machine components to produce things like saw blocks or drill jigs."
The expert team at SYS Systems proved invaluable for Liniar in deciding the right machines for their business.
"We found that SYS Systems had a great range and great product knowledge," said Tom.
"We were able to draw upon that to tailor the right machine for us."
The excellent levels of support and service from the SYS Systems team has continued throughout the relationship with Liniar.
"SYS Systems have always been really good for us," said Tom.
"They've been great on set up of the machines, great training and then things like maintenance and support they've always been on the end of the phone."
Why SYS Systems and Stratasys?
The Stratasys Connex 260 and F370 3D printers from SYS Systems have enable Liniar to have greater confidence in the quality, accuracy and robustness of the prototypes and components, becoming a vital part of their development process.
"3D printing has become an integral part of our design process, I think we would be lost without it," said Tom.
"With the two printers that we have, we are able to utilise both types of technology. It allows us to have the precision and accuracy of the Connex 260 machine and also the robustness that an FDM (F370) machine can give us."
"We can design products, we can assemble them, we can make changes, reprint and try it again all in the space of a day."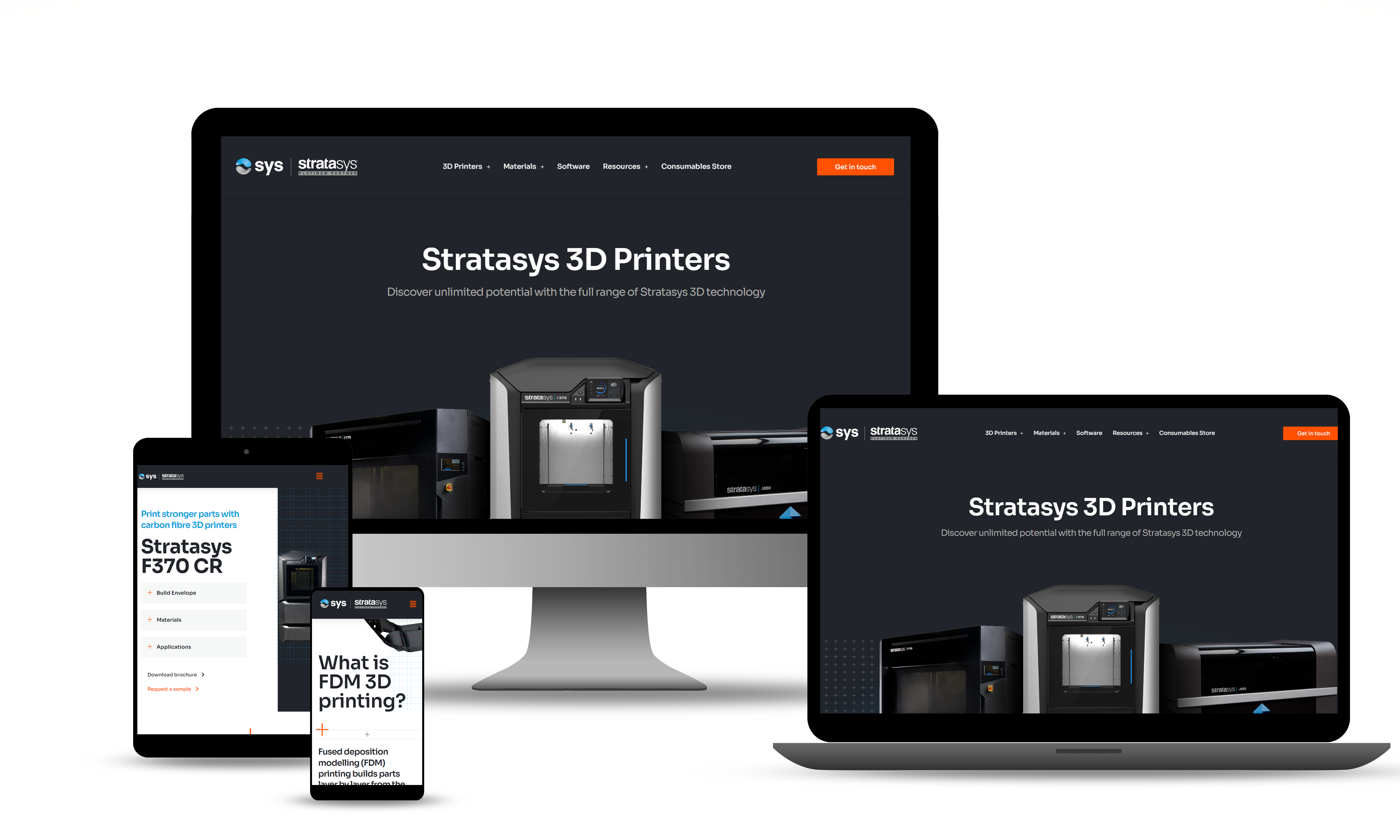 YOUR NEXT STEPS
To find out more and take your next steps into Additive Manufacturing ...